Jay Gruden had his eyes set on Andy Dalton when Draft Day rolled around.
The day before Texas Christian quarterback Andy Dalton threw at the NFL scouting combine, Bengals offensive coordinator Jay Gruden sidled up to him and advised, "Make sure you throw everything in the dirt."
Dalton had to smile relating the story Wednesday before doing what he's done since Gruden threw that first training camp session together in the post lock-out scramble of 2011 and led the Bengals out to practice.
"He didn't want anyone else getting impressed," Dalton said. "I kind of felt that way with him (and quarterbacks coach Ken Zampese), that they wanted me. I was very fortunate to have him want me and he got me here. I talked to my wife and told her it would really be cool if I went to Cincinnati and he was one of the reasons. Him and Zamp. Especially since they took A.J. (Green) in the first round."
"I thought it would be great," Dalton said with an even bigger smile. "Jay was a pass-first guy."
Gruden hopes he gets his wish six seasons later Sunday at Wembley Stadium (9:30 a.m.-Cincinnati's Fox Channel 19) when as the Washington head coach he unleashes  prized pass rushers Ryan Kerrigan and Trent Murphy in the hopes of grounding Dalton's torrid 100.8 passer rating.
"They're playing great. They're just getting better. It's just a bottle of wine, man, they just get better with age," said Gruden in Wednesday's conference call with the Cincinnati media. "Andy, the game's slowing down for him; he's a lot more comfortable. Kenny's doing a great job with them, really. He's getting the ball out quick like he normally does, he's quick, accurate and decisive."
With Dalton and Green on pace to break the Bengals' yardage records for passing and receiving and keeping them alive at 3-4, that 2011 season that created the Green-Dalton Era out of the Big Bang chaos of labor unrest and byzantine work rules keeps on giving.
Five straight post-season berths burst out of that collision of fate and talent and Bengals head coach Marvin Lewis paused Wednesday to sight Gruden's contributions to the most successful run in franchise history.
"Jay got it going in making the transition from a poor season before he arrived," Lewis said. "We installed things that way with nomenclature, thinking, and philosophies. The other guys have been able to take it and run with it. Jay got Andy off to a tremendous start in the NFL. The offense unfolded through Andy, which was a great credit to how Jay set things up for him."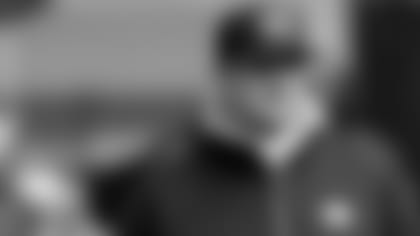 In Gruden's final year in Cincy in 2013, the Bengals offense reached No. 10 in the NFL.
Zampese and Browns head coach Hue Jackson succeeded Gruden as the Caretaker of '11 as the Green-Dalton offensive coordinators and they built their nuances off the West Coast system Gruden unfolded when he arrived as a little-known little brother of one of the game's more outsized personalities best known for his Hall of Fame run in the arena league as a quarterback and coach.
 "I was having a conversation with his brother, Jon, and Jon says to me, 'You should talk to my brother,'" Lewis said of his conversation with Jon Gruden. " I didn't know Jon had a brother, even though Jon and I worked together for two years (at the University of Pittsburgh) . And it was great. Jay and I were able to sit down and talk, the first time for about three hours. The next time we talked for about seven hours."
It wasn't exactly an in-the-box hire.
 "How is that Arena League coach doing?" sneered one NFL assistant during that '11 combine, when Jay Gruden had been the Bengals' coordinator for just two weeks.
Pretty good, thanks. Dalton is running at his second straight AFC passing title and is one of only two quarterbacks to reach the playoffs in the Super Bowl era in his first five seasons. Meanwhile, Gruden is coming off an NFC East title in his second season in Washington and is contending again at 4-3 after having a four-game winning streak snapped in Detroit last week.
"That was the great thing about Jay. Jay was so appreciative of the opportunity that guys had to play NFL football. He was going to take whatever you gave him and make the best of it," Lewis said. "That was the cool thing about it to me. A lot of guys might have sulked about it, but we pressed forward. That was key. That's what he's done in Washington. He has that kind of personality, that kind of resilience in his personality."
Sure, that was a tough one to go through before Gruden settled on the fourth-rounder Kirk Cousins instead of the first-rounder.
 But how about finding out in your first two weeks on the job that Carson Palmer, Chad Johnson and Terrell Owens were gone, you had to build through the draft because there was no free agency and, by the way, those rookies would have no spring camps?
This is where Gruden's life on the NFL fringe as an arena league head coach who became a head coach in the brief United Football League paid dividends. He was used to making it up on the run.
"Fortunately I came from a world of different leagues where we had to get people ready to play in a short amount of time and I felt like the system we had, we could do that," Gruden said. "Get the ball out of the quarterback's hand to make it quarterback friendly. I thought we could do that and add some young guys to the mix."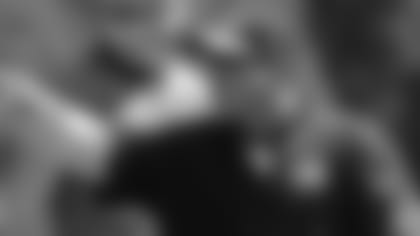 Current OC Ken Zampese teamed with Gruden to start from scratch in 2011.
But he had to find the quarterback and this is where more fortune intervened. His quarterbacks coach,  Zampese, had been passed over for the coordinator job, but the tension eased when it was clear they were kindred spirits who loved quarterbacks and the passing game and loved studying it even more.
"I'm sure that he wanted to be coordinator, but I think he handled the situation with class and he was really a big part of the reason we had a lot of success," Gruden said. "He was crucial in the development of Andy Dalton and our whole offense in general. He's great with Xs and Os. He knew the players well and that helped me out a ton. I knew he was an offensive-coordinator-in-waiting without a doubt."
The happy-go-lucky Gruden and the serious, scholarly  Zampese  fit. Now the coordinator, Zampese can smile, too, like Dalton.
"(Gruden) made football fun. Every day was a treat for me. Fabulous sense of humor," Zampese said. "We saw a lot of things the same way. That other stuff (getting the job) doesn't matter. It's about having good players and being in a good place and winning."
It started with the plentiful quarterbacks in that 2011 class. They needed one and right now. One that could play.
The Bengals knew about Dalton before Gruden arrived. Area scout Bill Tobin liked him in his reports, verifying what director of player personnel Duke Tobin saw on tape. Lewis watched enough tape on Dalton that he walked into Gruden's office before Gruden started even researching the class and mentioned, "The kid from TCU doesn't throw a bad ball."
But Gruden and Zampese had to like him, whoever it was. And after visiting Dalton at his pro day in Dallas, they were convinced they had the person to back up the film.
"We scoured the country to get them all lined up where we wanted them," Zampese said of that quarterback class that ended up yielding just two franchise quarterbacks. "And it worked out exactly the way we wanted it too. I don't know remember where the other (quarterbacks) were on his list or my list. All I know is the name across the top of both of them."
Four QBs went before Dalton in the first round: Cam Newton, Blaine Gabbert, Christian Ponder, and Jake Locker. One went behind him a pick later at the top of the second round, Colin Kaepernick. But Dalton was their guy.
"His maturity level," Zampese said, the reasons still clear six years later. "And he did it for more than one year in college at a high level. He had a stable personality, a mental toughness to him. A very accountable young man. We felt he could come in and handle an NFL offense immediately."
And that was the key to Lewis' philosophy of making sure there is no gray area when it comes to the quarterback. Lewis has had 0.0 QB controversies as a head coach and he sees the same thing at work with Gruden.
"It's been my feeling all along that the football team needs to identify with who the quarterback is. We've been able to do that here," Lewis said. "That speaks volumes to everybody and gives both the football the team and the player confidence in what's going on and how it's going to be done. That's been good. It takes out the gray. Jay has done a good job of that."
Gruden will tell you he gave Robert Griffin III every chance he could, but when the injuries piled up and  Cousins kept playing well enough to win, it was only then Gruden made the decisive call and went with Cousins. Gruden says he did pick up some things from Lewis, such as his highly-regarded coaching staff teeming with former coordinators.
". I try to take a page from Marvin's book. I want to surround myself with people I enjoy being with," Gruden said. "We're here so long, so many hours throughout the day that I don't want to walk by people's doors and they're closed and everybody's miserable. We have a good time working together."
If the Green-Dalton Era still has his fingerprints on it, Gruden still has his eyes on the Bengals. Those guys means as much to him as he did in their careers. Never mind they're still using a lot of his Xs and Os.
"I mainly take the most pride in just watching these guys grow and develop as people and players," Gruden said. "I love watching AJ come out and Andy and (Clint) Boling and (Kevin) Zeitler and even (Andrew) Whitworth, even though he was there before I got there. I always put on their film, check them out, see how they're doing.
"Even Marvin Jones. I got a chance to talk to Marvin Jones at the Detroit game; he kicked our butt. And Mo Sanu, we played them in the preseason, got to talk to Mo. It was a fun time with a lot of great people to coach and a lot of fun working with them."
No, Dalton didn't ground the ball back then like Gruden joked. Instead, they went together on a nice three-year ride of 30 wins and an AFC North title in what has turned out to be a living memorial to the Lock-out of '11.
"Jay and Ken did such a great job, too," Lewis said. "We grew through Andy. We've continued to grow today."