Under head coach Jeff Fisher and Titans defensive line coach Jim Washburn, the Titans have been an elite defense the past decade with a seemingly inexhaustible rotation of linemen.
The Bengals have been waiting on Frostee Rucker for years to give them some of that ever since they took him in the third round out of USC in 2006. Rucker wasted no time in his first NFL start last Sunday and sixth NFL game in Baltimore when he came up with a forced fumble on the second snap and went on to play what head coach Marvin Lewis called his best football.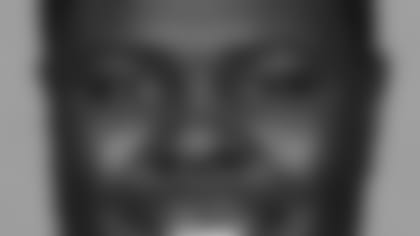 RuckerIt was also Rucker's most with about 50 snaps, which he's been saying he needs, and maybe the Bengals end up platooning Rucker's run skills with Antwan Odom's pass rush at right end.
"That's fine with me if that's what the coaches want to do," said Rucker before Friday's practice. "A lot of teams pass on first and second down, so I'll get my pass rushes in. I'm a little bigger than (Odom)."
Rucker is actually smaller than he has been and head strength coach Chip Morton says getting his weight down to 281 pounds in his most active offseason since he's been here has been the biggest factor in his production.
Plus, Rucker says an entire training camp with Odom down with an injury gave him some of the reps he's woefully missed since spending his entire rookie season on injured reserve and getting hurt early and often last year.
Finally he was able to develop some consistency and the Bengals hope that can translate into tackle in some series. Both he and Jon Fanene can play both end and tackle.
'"They want to keep us rotated and have a fresh look," Rucker said. "We've got a lot of speed guys out there and me and Jon can play outside and in and that helps a lot with that. As long as we're rotating and our D-linemen aren't breathing too hard, we'll be good."
Head coach Marvin Lewis has been pleased with Rucker's mindset since he broke his hand last year against Kansas City Oct. 14, but continued to practice and play with a cast.
"He's been able to fight through some aches and pains and that's a good sign," Lewis said. "To play in that position in the NFL, you're going to play when you're not quite 100 percent. You're going to be a little sore and you're going to have to work you're way out to practice to work through the soreness to get ready for Sunday and he's done that."
Lewis likes the idea of Rucker and Fanene working at tackle on third down, but injuries haven't allowed them to get the same four guys out there.
"It's an adjustment and a transition," Lewis said. "And we have to be able to get four guys out there working in course with each other...They play better together."
Rucker, naturally, was asked the obligatory USC-Ohio State prediction.
When told Carson Palmer predicted a 42-17 victory for the Trojans, Rucker said, "That sounds about right. Seventeen? Because our third team will be playing ... ."