Since March, Frostee Rucker, the invisible defensive end with the visible stats, has been in self-imposed exile with the only trips over the bridge to Paul Brown Stadium from his Ludlow, Ky., home and none to the homeland of Orange County.
"If you just hit that snooze one too many times at home," he says of his alarm clock, "you'll be stuck and miss a whole workout because of traffic. At this point in time, I'm not settling for that."
This was supposed to be the year the defense was going to wake up after a nightmarish two seasons and get an extra first-round pick in David Pollack and an extra second in Odell Thurman.
Injury and intrigue wiped them out again. But if Rucker pans out, isn't he another extra first-day pick that has been on the shelf almost as long?
Veteran defensive tackle John Thornton has always been impressed with Rucker and last year during the season he offered high praise in comparing Rucker to a former Pro Bowler. "He's a shorter (6-3) Kevin Carter," Thornton said. "He's quick. He's an end on running downs and tackle on some passing downs. He sort of reminds me of Kevin. He looks like him. He's quick and you can tell he's a guy that makes plays and has a knack for the ball. He's a perfect 4-3 player, really. He can move from end to tackle, he can drop in coverage and he can do a lot of things."
But Rucker has played in just five games since the Bengals took him in the third round out of USC in 2006 and the clock is ticking. If he feels like he's in a do-or-cut year he knows he's got company. The Type A personality of new defensive coordinator Mike Zimmer has turned the usual into the urgent.
"I'm glad it's that way. It's pushing everybody at every position," Rucker says. "What we did last year wasn't acceptable and me being off the field wasn't acceptable in my book. I have to do whatever it takes to stay on the field."
While Rucker is trying to show the coaches that have been here that his approach has matured, he also feels like he's getting a reprieve because everybody on defense is starting from scratch. Zimmer's opening statement had to be music to last year's man that stayed in the wings.
"He said when he came in if you're good enough to play, you'll play," Rucker says. "He doesn't care who you are or what your story is. He'll play the best people. I feel like I'm one of the best and I can contribute no matter what my role is. As long as I have pads on and I'm playing on Sunday, that's good."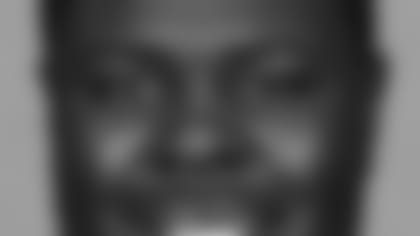 After suffering what turned out to be a season-ending torn labrum in his shoulder during his first NFL game in the preseason opener, Rucker returned in '07 to make 10 tackles in five games with a forced fumble and fumble recovery during a sliver of playing time.
On Nov. 11 in the 21-7 win over Baltimore, Rucker played seven snaps, made four tackles, forced a fumble and didn't play again for six straight games until two of his four tackles in the season finale were for losses.
And, yes, he asked the coaches why.
"I was always the odd man out. We (kept seven linemen active) and I was the (eighth) guy," Rucker says. "We'd put more guys at different positions for different (teams) and I was always the guy out.
"It was very frustrating. I got over it. When I finally played I just knew there was a new year coming up. I went out there and busted my tail and showed them what I still had and what I did in Baltimore wasn't a fluke and if you just let me play, I'll get the job done."
He knows it's his job to sell the coaches and that it's his responsibility alone. He says head coach Marvin Lewis told him in his end-of-season meeting to stay confident, stay in shape, and avoid the setbacks, a reference to the nagging injuries.
On the second day of training camp last season Rucker pulled a hamstring that basically eliminated him from the preseason. Then shortly after he got healthy in the regular season, he broke his hand in a practice when two guys fell on it during a play.
But the only practice time he missed because of the hand was when he had to get fitted for a cast that allowed him to play.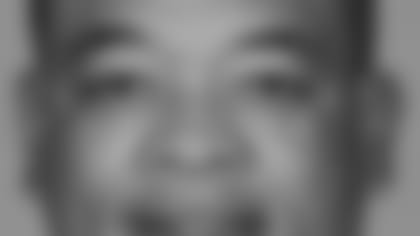 "There's no question that when he's played for us, he's played his butt off," says defensive line coach Jay Hayes. "He'll get his shot. He can help us do some different things. He can rush the passer from (tackle), and he can do some of that at end, too, and he's a big guy (285 pounds) that can help against the run. But he has to go out there and do it. He's got to stay healthy and keep taking advantage of his opportunities."
Rucker seems to be listening because he's decided to ditch the philosophy of "catching a workout here and there."
"I feel like I'm more mature and I'm more ready to play a lot and help this team out more," he says. "It's been a little depressing, but if I keep working it's going to happen and it has to be this year."
He says he's running inside on a treadmill and when the humidity gets sticky he goes outside to get ready for the heat of Georgetown.
"You fly back (from California) and then you go out on the field and you're just not ready for it," Rucker says. "I know going back and forth to California isn't the answer for me. I know what it's going to take for me to stay healthy and to stay on the field and that's to stay here."
Now, the air outside and inside seems just to be a little clearer.
"I just feel it's different. I get a different vibe from Jay and Coach Lew. They expect a lot more out of me because they know what I can do so that keeps my fuel pumping," Rucker says. "They know I don't take reps off. They can tell my mannerisms I'm taking toward the game and the season. I'm just trying to get on board." HOUSH WOOSH:
Meanwhile, wide receiver T.J. Houshmandzadeh continues to grind through his pre-camp regimen, which is just like his one in the spring and finds him home in California.
But he imported a little bit of Georgetown this week during Charles Collins' passing camp in Carson, Calif.
From 10 a.m. to 3 p.m. Monday, Tuesday and Wednesday, Houshmandzadeh turned his days into double sessions. From 10-11:30 a.m. he stretched and did conditioning. From 11:30 a.m.-1 p.m. he ran routes with Bengals quarterback Carson Palmer and others before heading into the weight room from 1-3 p.m.
"Just getting ready for the two-a-days at camp and this was tougher," Houshmandzadeh said. "I don't know if I've ever been so tired."
With 17 days until the first camp practice, it's not known if wide receiver Chad Johnson is going to be ready to go on his ankle that had arthroscopic surgery June 18. He's expected at the passing camp some time before the Bengals hit Georgetown.
Houshmandzadeh says they'll probably throw three more days next week and then finish up with a short week before they have to get to Georgetown by July 27.
Houshmandzadeh, heading into the last year of his deal, won't turn away the Bengals if they approach him about an extension once camp starts.
"You never say no. I'd like to think I could keep my mind on football," he says. "They won't be talking to me; anyway, they'll be talking to my agent (Kennard McGuire).
"I've left it with him that he'll only talk to me if there is some real progress being made so he doesn't have to keep calling me on every little thing."
There are no indications that there are any talks of any kind now and Houshmandzadeh keeps saying what he's been saying for a year:
"Not even thinking about it, really. Out of my control."
Houshmandzadeh is going to be in Cincinnati on Tuesday to appear at his football camp at Sycamore High School.