Frostee Rucker has a new offseason workout partner.
Devon Curling was buried in his No. 92 jersey that first week of 2008, but Rucker is still wearing the boy's 11-year-old heart on his sleeve.
Come to think of it, their hearts are what made their differences seem so inconsequential at the end.
"Both Devon and Frostee," says Mike Curling, "have hearts the size of Texas."
Leukemia took Devon's last beat on New Year's Eve, the day after Rucker, a backup defensive end, finally made it back on the field for the Bengals in the season finale in Miami. Despite his brief number of snaps, two of Rucker's four tackles were for losses.
"I called him right after the game to see if he had watched," Rucker says. "But he was in a coma ... "
Mike Curling, Devon's dad, watched the game sitting on his son's bed. Devon had barely moved during the holiday week, opening his long-awaited box with the iPod Christmas morning and holding it just long enough to give it to his 15-year-old brother John.
"That's the kind of kid he was," Rucker says. "Always caring about his brothers and his sisters and his classmates. So mature."
"Christ-like," is how Mike Curling remembers the minister describing his son at the memorial service.
Rucker made the drive to Florence, Ky., with a friend and his dog later Christmas day for a holiday visit. Then when word came Devon was fading, he came back Friday, the day before the trip to Miami.
"I don't know why, but they were friends," Mike Curling says. "All I know is that on Friday, you could tell he wanted to be left alone, that he was sick. But when Frostee came in the room, he sat right up in the hospital bed with a big smile on his face. That's what I'll always remember about Frostee. In my kid's last days, literally, he put a smile on his face."
Pro athletes aren't supposed to do this, right?
Especially a backup lineman with just five NFL games to his credit in a career known more for injury than impact.
Especially a guy who had experienced the worst part of the game and fame when a domestic violence case from college put him in the national spotlight for all the wrong reasons.
Frostee Rucker, a pro jock from the other side of the world in Los Angeles, just wasn't supposed to befriend a fifth-grader from Kentucky via Michigan, right?
"There was just something about him," Rucker says. "I wanted to help and be around him.
"I think it's because we had the same personality. Socially outgoing. Like to be around people. Like to talk. He understood. He told me he was going to die. He said he knew it. But he said, 'As long as I'm around, I'm going to do as many normal things as I can.' I thought that was really courageous."
Because, as it turns out, Devon Curling has had as much of an impact on Rucker as the other way around.
Drafted in the third round out of USC in 2006, Rucker blew out his shoulder during the first preseason game in season-ending fashion. Then he suffered a hamstring injury in the first practices of this past training camp and couldn't play in the opener. Then he broke a hand in an October practice and although he didn't miss any time and played with a cast, he couldn't get back in uniform after ringing up four tackles in seven snaps in the Nov. 11 victory in Baltimore.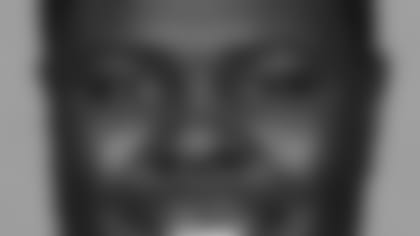 "Maybe there is a reason he came along now," Rucker says. "To get me grounded. To give perspective. Here I am worried about trying to get on the field more and he's fighting for life."
It began last spring with an e-mail from one of Devon's teachers at Fort Wright Elementary, about the time they found out his bone marrow transplant had failed. While the Ben-Gals cheerleaders got involved, Rucker and fullback Chris Manderino also visited and then set up a date that the Curlings could come down to Paul Brown Stadium for one of the spring workouts.
"The norm. He wanted to meet Carson. Chad. T.J.," Rucker says. "Coach Lewis met him. He played basketball on the court. It was huge for him and it gave the guys a chance to shake his hand, give him a hug."
That's all the Curlings really expected. They had been dealing with the disease for two years, when they moved from their home in Warren, Mich., to be close to Cincinnati Children's Hospital. Chauncey Billups, the Pistons guard, had been nice, reaching out and inviting him to a game and into the Detroit locker room.
But after the PBS visit ...
"You just thought that they would leave and that would be it and that it was nice," Mike Curling says. "But Frostee kept coming back."
On Devon's 11th birthday in September, Rucker, Manderino, and some of the Ben-Gals showed up at Fort Wright Elementary and led a birthday bash with Devon getting out of class and leading the players around school.
Tracy Todd, the school's resources coordinator, remembers asking Devon if he was having a good birthday.
"Now I am," is the line she remembers.
"I gave him my cell phone number and told him to call me any time," Rucker says. "He'd call, and if I was working out, or in practice, I'd call back. I'd always ask him, 'Tell me what happened at school.' "
Rucker would sometimes stop by the house on his off day and they would play video games (usually Madden), or just talk.
"He liked to talk about me and USC. He liked Reggie Bush," Rucker says. "I told him Reggie deserved everything he got with his work ethic. When we'd play Madden, he wanted to know everything about football, and it was fun explaining it to someone who was young. And he wanted to know when I was going to play."
A couple of days before Christmas and Rucker trying to make things as bright as possible, he again invited the family to PBS, this time for the Saturday walk-through before the home finale against the Browns.
"We couldn't park that close and he was really sick and I didn't think he could make the walk," Mike Curling says. "About halfway there I said, 'We can go home,' and he said, 'No, I want to see Frostee.' ''
And this is one of the reasons Rucker loved the little man. T.J. Houshmandzadeh called Devon over to him and egged him on to ask Lewis, "Will I see this (Rucker's) jersey on the field this week?"
Rucker tried to shoosh him, but there was Devon saying OK and Houshmandzadeh saying, "Hey Coach Lew, this little dude wants to ask you something."
"They were very comfortable around each other. Frostee treated him like a friend," says Dodd, who was there that last Friday. "I can't say enough about what he meant to Devon and his family."
During that last visit, as Devon slipped in and out of sleep, Rucker told him, "If you want to let go, it's OK. And if you want to hang on, that's OK, too, because we'll be right here with you."
As Todd arrived at the service, a large throng where Mike Curling says he didn't know most of the faces, she wondered if the family needed a suit to put him in. But then she thought, "He wouldn't want that," and when they told him they had put him in Frostee's jersey, "that sounded more like it."
"He always wore Frostee's jersey. He'd wear it in the shower if we let him," Mike Curling says. "My wife washed it so much that it began to fall apart. We asked him to bring another one, and he showed up with a brand new one."
Mike Curling, who does drywall, hasn't been to work since October. He's mulling moving the family back to Michigan, where they buried Devon next to his grandparents. Now, he's just not so sure.
"We didn't want him to be alone," he says. "But, it's funny. When we went back there, it just didn't seem like home anymore."
They may end up bringing him back. But if this is where he met his buddy Frostee, this is also where Rucker got a life-long inspiration.
"There's a printout of a picture of me and him. I'm going to put it up in my locker. No matter where I go," Rucker says. "It was a pleasure to get to know him. To know that I touched his heart and his whole family and brought his spirits up and it helped make me a better person."
In the end, he wasn't a pro athlete, a backup, or a college star.
"I told Frostee," Mike Curling said, "you've got a friend for life."