They are a long way from a splashy, glossy poster.
Right now the Bengals secondary is paint-by-the-numbers with youth and injury as wily Kerry Collins makes his 150th NFL start against a potential starting quartet making its combined 42nd NFL start.
But they have been given something to shoot for. It's not the stars, but the SWAT Team.
"Never heard about it until Coach Coyle brought it up," said cornerback Leon Hall of Kevin Coyle, his secondary coach that usually starts the season with a light video that is more George Burns than Ken Burns.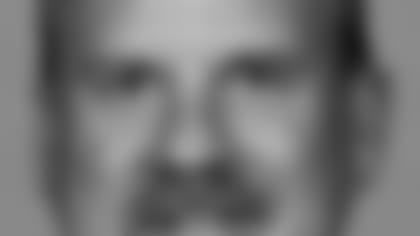 But Coyle went PBS last week when he hosted the secondary at his home one night at their annual preseason dinner and challenged his kids to bump and run history.
With the help of Bengals video vicars Travis Brammer, Kent Stearman, Richard Jones and Ricky Palmer, Coyle spliced highlight clips of the Bengals Super Bowl secondary with shots of the current defensive backs' best moments of big hits and tight coverage.
The no-nonsense video ended with the stark words of a challenge that threaded the generations: "The talent is here. The time is now."
Then Coyle unveiled that framed vintage SWAT Team poster of cornerbacks Lewis Billups and Eric Thomas and safeties David Fulcher and Solomon Wilcots that hit the streets in the middle of the '88 AFC title run.
"Coach Coyle is always trying to find ways to motivate us," said safety Chinedum Ndukwe. "He's looking for a few good men. He was showing us a bunch of guys that flew around the field and made plays. And we're trying to find an identity."
For good measure, later in the evening the guy that let Coyle borrow his poster, Wilcots, showed up as the ultimate closer for the evening's message.
"The one thing I took from what Solomon said," said safety Marvin White, "is that when you get beat, we all get beat. We're one heartbeat out there."
Which must delight Coyle to no end because that's why he did it. And that was before the veterans of the group, safeties Dexter Jackson (thumb) and Herana-Daze Jones (hamstring), as well as cornerback David Jones (concussion) got hurt in the opener.
Since the trio didn't practice Wednesday and Thursday, there seems to be an alarming chance an already thin and young secondary is going to be thinner and younger. And is going to really need the message.
All the healthy guys left were born between the two Bengals Super Bowls in the '80s.
"The idea is that they were a team; the SWAT Team," Coyle said. "They gained a lot of notoriety around here and around the league. They were feared and respected and achieved it as a group. They put the group ahead of the individual and I thought it was important to show that they were successful doing it around here and helped their team get to the Super Bowl. And that's our ultimate goal."
But it is a work in progress, particularly this week against a Tennessee team that has a punishing running game. The defense may not have Jackson, a captain and its most experienced player. It will have Hall teamed at corner with Johnathan Joseph, but who knows with whom White will be teamed at safety if Jackson can't go. It could be sixth-round pick Corey Lynch. But the CW says it could very well be Ndukwe even though he has been sidelined for about a month with a knee injury. Ndukwe, a seventh-rounder from '07, flashed when he started the last two games of his rookie year when Jackson got hurt and he came up with two interceptions and a fumble return for a touchdown.
At 6-2, 220 pounds, Ndukwe bears a resemblance to Fulcher in game and size, and he thinks that's a big reason Fulcher has become a confidant of sorts. Fulcher revolutionized the position during three Pro Bowl seasons he played like a linebacker and he thinks Ndukwe can be like him.
"I know he's got to be faster than me," Fulcher said. "I had a knack for doing instinct things and Chinny could be that guy. I've been talking to him about keeping his eyes on the quarterback and always looking to make a play. You can't have fear to make plays and he hasn't shown much of that."
Fulcher, a student advocate at a Cincinnati charter school who moonlights as the NFL uniform policeman at Paul Brown Stadium games, met Ndukwe last year when they appeared a few times on Lance McAlister's Bengals Pep Rally show on 1530-AM Homer.
"He's been very helpful," Ndukwe said. "He's told me what to look for watching film. He emphasizes keeping track of the quarterback. Preparing for your opponent. He was known for getting picks."
In fact Fulcher has 31 interceptions, third most in team history and as Ndukwe says, "That's underrated," because he had such a reputation as a big hitter.
"Can't find it," said Fulcher, asked where he kept his SWAT poster. "I'd like one, but I haven't seen it in years."
The Bengals are trying to find that physical thing, and White, Hall and Joseph, and backups like Lynch and Kyries Hebert have shown no fear. But with Jackson's status questionable, someone has to make up for the absence of his hitting and experience.
Defensive coordinator Mike Zimmer, not pleased with the way his safeties "inserted" in the run game in Baltimore, has already had what Ndukwe calls "a conversation" about that.
"He says we'll find out Monday watching the tape and I'm excited," said Ndukwe, miffed when he couldn't get into the starting lineup before his injury, "As a competitor, you always think you can be out there competing at the highest level. I won't lie. I was disappointed. And then I was really disappointed I couldn't compete because I hurt my leg. But I'll be there this weekend."
If there is anything Fulcher would like to see the Bengals defensive backs do it's get on the same page like his guys.
"The play would be called and I'd make sure I was talking to Lewis or ET every play," Fulcher said. "I'd say, 'You got this?' Or, 'I'll do that.' We took chances and made plays because we knew the other guys would be there. If you were a cornerback and knew you had help behind you, you could try and make a play in front of you. We were a family out there."
Hall enjoyed watching the tape and came away thinking, "They really earned that nickname. They made plays, they were physical, and I think that's something we can develop here. We've got to tighten it up as a group."
They got a kick out of the poster, too.
"That's cool," Ndukwe said.
But Hall wasn't surprised that this town once framed its Bengals.
"That's one of the first things I learned," he said. "Cincinnati loves football. That wasn't news to me."