The Bengals rookie camp came and went and Kansas left tackle Anthony Collins still looked like a second-rounder instead of a fourth-rounder. When head coach Marvin Lewis christens you "All Man," it's been a good weekend.
And, not only that, offensive line coach Paul Alexander allowed grudgingly, "he looked even a little bit better than we thought he would."
Which was really good to begin with. In fact, when Collins showed up, Alexander made him aware that in two of the previous four drafts the Bengals have selected linemen in the fourth round that have become a franchise player in tackle-guard Stacy Andrews and a starting center in Eric Ghiaciuc.
"I told him he doesn't have any choice," Alexander said.
That means the Bengals think they've got a young guy that can not only play left tackle in the future, but until then the three other spots besides center.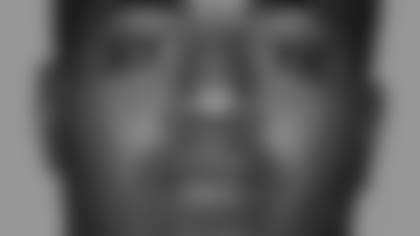 "I showed up and Coach put me at left tackle; wherever they want me," Collins said. "My favorite is left tackle. I like the responsibility of protecting the quarterback at all times."
Alexander and Collins were two of the last guys off the field after Saturday's second practice. Alexander lined up Collins on the edge of the field for about 10 minutes and isolated the key to incumbent left tackle Levi Jones' success.
"Hold on. I've got to talk to Coach first," said Collins, approached by a reporter as he headed to the locker room.
"That's OK," said Alexander, granting permission. "I made my point."
It was a pretty basic one.
"Staying square," Collins said. "Look at Levi. It's why he's the man. All Pro. A real cool dude."
Collins saw Jones briefly this offseason when he bumped into him while working out in Arizona and saw nothing of the unhappiness that led Jones to requesting a trade. The Bengals brass says the drafting of Collins had nothing to do with it, given that Jones is only two years into a beefy extension and is just coming off his second season named to a third team Pro Bowl. Plus, Collins was selected only after the Bengals had picked up a defensive tackle and two receivers.
There is still plenty of unknown at left and right tackle besides Jones. Andrews is working on a one-year deal, Pro Bowl right tackle Willie Anderson is in his 13th season, and is Andrew Whitworth more of a right tackle than a left tackle?
And, this may be the last time you see the 6-6, 311-pound Collins at left tackle for awhile. When the veterans show up next week, look for him to get some work at left guard after playing right tackle his junior year and then left tackle this past season. Even though indications are Jones won't be coming to the voluntaries, Whitworth figures to be lining up there.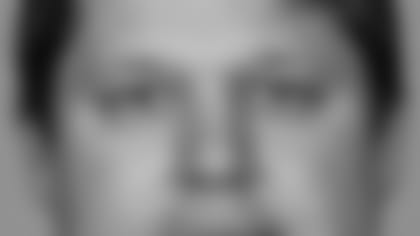 "At the rookie camp, we like to put guys in the positions that they already know," Alexander said. "Everything else is so new to them that it helps with the transition."
Collins has no idea why he sat so long in the draft and why there have been reports that he's a red flag. He had been assigned to room with cornerback Aqib Talib early in his college career and when Talib emerged in the draft with some character questions, Collins may have been lumped in association.
But Bengals special teams coach Darrin Simmons, a Kansas alum, helped the scouting process considerably with his deep ties to Lawrence and couldn't come up with anything to change Cincinnati's high grade. Alexander found Collins the way he did in the reports: Big. Strong. Athletic. Extremely coachable.
"He's one of those guys who wants to get good," Alexander said, "and you only have to tell him once. I mean, that's huge. It's like (Sunday) after I worked with him Saturday. He came out and did it."
Collins came in knowing it's a game of technique. He left reinforced by the tape he watched in Alexander's office over the weekend.
"I watched both Levi and Willie," Collins said. "Both of them have it; the great technique. They're pros. They know how to play. I'm just going to watch them."
Alexander isn't in the business of comparing Collins to what Anderson looked like in the first week of May in 1996 or Jones that first week of May in 2002.
"Those guys are Pro Bowl players; I'm not going to do that," said Alexander, who has many miles of tape to go through before he sleeps.
He observed Sunday that none of his players play with the same technique they used in college. In that spring of '96, Alexander remembers working with Anderson one-on-one by themselves for a solid week at Spinney Field.
Then, like now, he's got a willing partner.
"Got to talk to the coach," Collins said, but the point had been made.