Shawn Williams teams with George Iloka to roam the middle of the Bengals defense through 2020.
Shawn Williams is a lot like his defense, the one defensive coordinator Paul Guenther crafted into the best Bengals scoring defense of all-time last year.
Williams is a no-frills-all-business-down-home-versatile sort and that's just the way Guenther likes to play his scheme. Guenther's focus is not allowing points. Yards, and first downs are OK, just not points and he does it with a raft of packages that can match up in a chess game with the offense.
So it helps to have guys like Williams, who like safeties Chris Crocker and Taylor Mays before him, can bounce between corner and safety or linebacker and the secondary with the versatility that then defensive coordinator Mike Zimmer craved.
Kind of like how Williams sticks with that all-purpose and proven 2010 Chevy Tahoe, the one that has more than 100,000 miles and was in the shop Tuesday getting new tires when the Bengals announced his four-year extension in a $20 million deal. Even though he's got as many NFL starts as years in the extension.
"You don't just go off game snaps, you go off practice, the way he prepares, the way he takes care of his body," Guenther said. "It's just another example of drafting a guy, developing a guy and you push him forward. That's the way we have done things around here and it's worked good. Hopefully we can continue on that trend
"You play a lot of these tight ends now, they are basically receivers. Every team pretty much has one of those guys. Do you match a safety up against him, do you find a safety that can drop down in the box and play the run and the pass? Shawn is one of those guys. We utilized him in that role last year and we'll continue to do that."
Guenther keeps changing the tires in a balancing act teetering on each down and distance in a league teeming at the seams (not to mention down the seam) with offense
When he was a rookie after the Bengals took him in the third round out of Georgia in 2013, Williams watched Mays slide down to play backer and cover tight ends. He also saw safety Chris Crocker in his last season move into the slot to cover receivers. Which is what Guenther envisions second-year cornerback Josh Shaw doing because he can also swing to safety.
"Crocker was over the slot receiver and played safety and dropped down and you have a cover safety," said Guenther, who was in charge of Zimmer's third-down packages. "Shaw can do those type of things . . . He has the ability to do both . . . he's been working at both positions."
If it's one thing the Bengals have been able to do, it's cover. Last year, Williams (18), Iloka (16) and Pro Bowler now Raider Reggie Nelson (4) finished in the top 18 among profootballfocus.com's 88 safeties in coverage. Cornerback Adam Jones was No. 12 among corners in coverage and he and the opposite cornerback, Dre Kirkpatrick, each gave up only one touchdown all last year.
And in the past three years they've been in the top five in the NFL in defensive passer rating. They were fifth last year (78.9), third in 2014 (75.8) and second in 2013 (74.2).
Shaw, a 2015 fourth-round pick, had a good seat to watch Williams move around. He's now in the Crocker-Mays-Williams institute of interchangeability.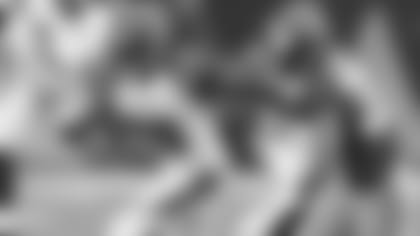 Josh Shaw (26) is next in line when it comes to versatile Bengals DBs.
"I think that's probably one of the reasons they brought me here. Because of my value doing different things. I did it in college,' said Shaw of his run at USC.  "I saw last year in certain packages and against certain offenses when they needed a different skill set they put (Williams) out there at dime (a defense with six DBs) and that helped us a lot."
Williams is a solid keeper of the flame. He made his name as an-in-the-box safety who led his Bulldogs to an SEC title game and when the Bengals drafted him his coverage skills were a question mark. But Zimmer loved his toughness and brains and vowed on draft day, "We'll teach him how to cover."
They had a more than able student. As a rookie three years ago, Williams pointed to his performance in the Bengals' neurophysiology exam that sets the baseline for concussion treatment.
"They said I was off the charts when it came to the visuals. I never forget a face," Williams said then. "I'm not that good with names, but I never forget a face. That's kind of how I picture the playbook."
Voila. Coaches, take a bow. Williams came up with one of the most athletic interceptions you'll ever see last season. He waited out one of Steelers quarterback Ben Roethlisberger's back-yard rambles, recovered, dove in front of fullback Will Johnson while making the catch, and slid out of bounds with the interception with just over five minutes left that made possible the 2015 AFC North title.
"He played safety when we first drafted him, he kept his head down and kept working," Guenther said. "We played him some underneath as a dime linebacker, dime safety. Those kinds of things are valuable to us. Shawn has worked his butt off, kept his head down and kept working. 
"Shawn is different. He keeps his head down, kept working. He came in and George and Reggie were in the spots there. He kept coming on. I kept saying this guy needs to get on the field for us. We have to find a way to get him on the field. You have something done like that, the organization gave a good offer and I'm happy for him. He deserves it."
Not only did the coaches help him, but on Tuesday he recognized the veteran DBs that broke him in and are no longer here, Nelson and cornerbacks Leon Hall and Terence Newman. It was Newman, now in Minnesota, and Nelson, in Oakland, who he called about the deal.
And he virtually told no one. The deal had been cooking for a week, but he's no-frills and hard to impress.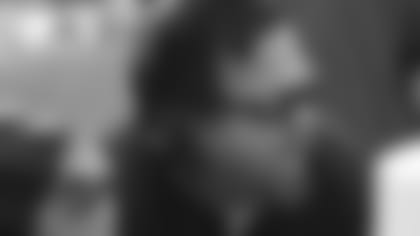 Paul Guenther has plenty of plans for Williams.
"Reggie told me I had to do whatever I could to put my family and I in the best situation," Williams said. "The one person I called when it first happened was Terence Newman. He's been a guy that has guided me through my whole process. I'm very happy to still have him to call even though he's not here. He's still here for me outside the locker room. I'm very fortunate I still have him on my side. I feel like Terence is a guy that would do that for anyone. Or Reggie. Or even Leon. I'm very fortunate to have those guys on my side."
Williams also heard from his secondary coach the past two seasons and current Dolphins defensive coordinator Vance Joseph. Williams says he advised him not to spend his money until after he was done playing.
Joseph knew his audience. Williams is not only the guy next door, but the kid down the street. He grew up with 253 other souls and five stop signs in Damascus, Ga. No stoplight.
And he won't buy one. He's the blue-collar NFL version of his parents.  Joe Sr. drives a forklift for a chicken processing plant, where his mother works on the line.
"(The town) is like me. They don't need a stoplight. They don't even care. They're good with five stop signs," Williams said.  "I'm not going to change."
Williams has kept a low media profile ever since he had some harsh words for his Georgia defense in his last season in Athens. But he says, "It kind of got misconstrued and some people took it one way and some people took it another way and I was like, I'm just done. I wasn't a media guy before and then when I did that it was over everywhere.  Reggie didn't really like buying too much into talking and neither do I. I think that it's where we come from. We don't talk a lot."
Williams may not say much, but when he does he's got a nice way with words.
"You have to talk and communicate on the field but you have to do it as a group of guys you can count on and trust and you have that relationship with," he said, "but with the attitude that you have to keep football football and everything else everything else."
And as far as Williams is concerned everything else is not football.
 "I'll buy another car when I stop playing," Williams said. "That's when I'll buy a 2015."
 The Bengals are glad that he'll keep football football at least through 2020.