In honor (or relief) of Green Bay's old No. 4, here are four burning questions heading into Monday's preseason opener (ESPN, 8 p.m.) for the Bengals against the Packers.
1. What is the progress of running back Chris Perry and tight end Ben Utecht?
Anybody here worried about the offense?
Every August since the mid '80s the old autopilot kicks in and the concerns about the defense emerge about the same as Back-to-School sales and ragweed. But with Rudi Johnson and T.J. Houshmandzadeh shelved, Chad Johnson gimpy, and the rest of the receivers in a lackluster pack, where is the help Carson Palmer was supposed to be given?
Sure, the opener in Baltimore is still four weeks away, but there is concern in Georgetown about this offense getting into any kind of sync. Houshmandzadeh and Chad Johnson weren't at any of the voluntary camps, and sometimes they wonder if the other wideouts were in what has been a tough camp throwing the ball. Plus, Rudi Johnson has had virtually no time in pads to time up with the offensive line.
But the Bengals have two things they haven't had with any kind of consistency in the Marvin Lewis era with a receiving threat out of the backfield as well as a speed back in Perry, and a vertical tight end who can also help in the running game in Utecht. They could right the ship until the Bengals begin to look more like themselves. But does Perry still have the speed and elusiveness after two years in mothballs? And how quickly is Utecht's adjustment going to be from not playing with Peyton Manning and Dallas Clark?
The Bengals should have a better handle on such things Tuesday morning. Carson Palmer and Chad Johnson most likely won't play beyond the first two series in Green Bay. But Perry and Utecht figure to be on display a little more than that.
2. Will the defense play like it practices?
If you did a Gallup-like approval rating poll in Bengaldom right now, new defensive coordinator Mike Zimmer would probably be spiking at about 67 percent because he has got these guys working fast and aggressively.
Of course, he could end up having George W. numbers in about four and a half minutes if A. Rodgers takes the Pack 72 yards on his first possession.
And Bengaldom saw that all last preseason. Remember when the pass defense looked like statues as Saints quarterback Drew Brees smoked them with no incompletions on the opening drive?
And Joey Harrington followed it up the next week in Atlanta when he had just two incompletions in the first quarter and a half on a night three Falcons quarterbacks hit 22 of 32 passes? The core of Zimmer's in-your-face philosophy is tight coverage in the secondary. No easy completions. "Disrupt. Disrupt." Not letting receivers off the line without contact. That's how the defense has practiced and he's actually come close to complimenting the coverage of the corners.
So will Zimmer keep up the tight coverage and not let Rodgers breathe on a night he has to be feeling excruciating pressure? Or will the defense become deer-in-the-headlights as the Packers send out all their motions and movement and let Rodgers and the kid QBs sift them?
3. Will the Front Seven show any upgrade from '07 after a busy offseason?
The Bengals won't see their major free-agent addition, right end Antwan Odom, until Opening Day because of injury. But they should see flashes from No. 1 pick Keith Rivers at WILL linebacker in what is expected to be a brief, secondary role Monday night.
But the bigger questions are the depth around Rivers and if the defensive line can do for him what it wasn't able to do for a pair of first-round linebackers drafted 10 years ago in Takeo Spikes and Brian Simmons.
Speaking of Simmons and Spikes (who signed with San Francisco last week), will the Bengals regret they didn't pursue either for experienced depth purposes?
At the moment, no, because their bargain-basement free-agent pickups from Arizona with just two NFL starts among them, outside backers Brandon Johnson and Darryl Blackstock, have been impressive. Carson Palmer called Johnson the MVP of camp last week. Will Johnson and Blackstock still be impressive Monday after being faced with diagnosing the Packers schemes that attack the perimeter of a defense?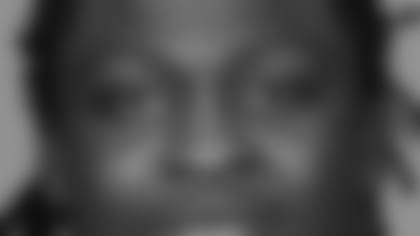 With SAM backer Rashad Jeanty not playing for at least a couple of more weeks with what is believed to be some kind of knee injury, this is a reminder that he has been a key guy against the run but also brittle. He's missed 10 of his 32 games during his two seasons with the club, including the first five last year with a lower leg injury.
So with Johnson playing in front of Rivers and getting his first NFL start and Blackstock playing for Jeanty, the coaches have been quite pleased with both and it will be interesting to see how they use Blackstock's versatility on the pass rush. He's lined up all over the place (the edge, in the box) on all downs.
The backers looked good in the only scrimmage situation of camp and Marvin Lewis praised the defensive line for keeping people off them. The Bengals are hanging with their starting defensive tackles, John Thornton and Domata Peko and while new schemes and new technique should help, they've got to get something from third-rounder Pat Sims to provide a lift in the rotation on running downs. Fifth-rounder Jason Shirley and 11-year veteran Michael Myers look to be battling for the fourth and last tackle spot.
But don't forget about the two young ends, 26-year-old Jonathan Fanene and 24-year-old Frostee Rucker, who are as healthy as they've ever been during a combined five seasons in which they've played a total of 26 games. Fanene may end up starting Monday at right end after Rucker ran with the first team until the last couple of days. But they very well could be on the field at the same time because both have the ability to slide inside to tackle on passing downs.
4. What will decide the No. 3 receiver spot?
The coaches aren't enthralled with the passing game, so they hope to see some flashes Monday from the two draft picks (Jerome Simpson and Andre Caldwell), as well as the most seasoned candidate (Antonio Chatman), the most intriguing (Marcus Maxwell) and the most versatile (Glenn Holt).
The 6-4, 215-pound Maxwell has some size and speed and has a voracious work ethic. Chatman looks to be the leader in the clubhouse after touchdowns in scrimmage situations last week.
But if cornerback Deltha O'Neal becomes the punt returner, does that make Chatman expendable because Holt not only returns kicks but covers kicks? But how is Holt affected if Caldwell, or someone else, flashes on kick returns? Special teams coach Darrin Simmons has been saying ever since last season ended with Holt in eighth place in AFC returns that the club needs to upgrade.
Or will they just go off what they do from scrimmage?