The streets of London were filled with orange and black this past weekend. From Buckingham Palace to Tower of London to the London Eye, Bengals fans were out in full force. 
One place in particular served as the hub for all Bengals fans as they flocked to The Admiralty in Trafalgar Square to drink beer, eat fish and chips and sing the Bengals fight song.
"The Bengals have done themselves proud by having this many people at The Admiralty," said former Bengals quarterback and all-time passing leader Ken Anderson.  "The crowd is unbelievable.  It's not only people from Cincinnati, it is people that live around London." 
"We were shocked to find out how many British-born true Bengals fans there were. It is impressive. The pub and the support for Bengals nation is awesome," added former Bengals linebacker Joe Kelly.
Bengals Hall of Fame left tackle Anthony Munoz and former running back Stanford Jennings served as fan ambassadors, attending many events including a fan rally at the NFL House and a tailgate party at Wembley Stadium.
"When you come over here and see the support from the fans, you realize how strong the brand is for the Bengals, which is really nice," said Munoz. "As a former player, I am thrilled and honored to represent the team."
Tom McDowell from London showed his support for the Bengals at the NFL House's fan rally. 
"I've made every attempt to come to the fan things," said McDowell. "We're making a big weekend of it."
McDowell said he was ecstatic when he found out the Bengals were going to play a game in London.
"I was shouting around the house," said McDowell. "My girlfriend was home and was like 'what is going on?' And I was like 'the Bengals are coming, the Bengals are coming.'"
Sunday's game, which drew an NFL record crowd of 84,448 in Wembley Stadium, was the 17th game played in London.  Support from fans back home was strong, with the Bengals traveling the third most fans of any team to play in the International Series.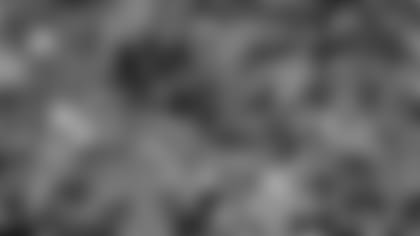 Michelle Vroom traveled from Columbus with seven of her family members.
"We started planning the trip about a year ago," said Vroom. "When we knew it was an opportunity to come across the pond, we all jumped on board."
Fans like Vroom and Sarah Mason from Villa Hills, KY were grateful that the Bengals gave them a good reason to travel to London.
"We like the Bengals, so we were excited to come over to London and support the team," said Mason. "It's a once in a lifetime opportunity."
Cincinnati Bengals host a fan pub party at the Admiralty in London for the NFL International Series Game.