Middle linebacker Rey Mauauluga is one of six Bengals who have played in a season opener at PBS.
If anyone knows how to open a season on the road it is Bengals head coach Marvin Lewis, who does it for the 11th time in his 14 seasons Sunday (1 p.m.-Cincinnati's-Channel 12) against the Jets in New York.
Been there done that. No player is left from the 2004 opener in the old Meadowlands where Bengals quarterback Carson Palmer dropped his debut, 31-24. And since this is the seventh straight year they've opened on the road, only six Bengals have ever started a season at Paul Brown Stadium.
Lewis is 5-5 in those 10 road openers and has won back-to-back and three of the last five. Not an easy task. That 3-2 would get you the third best road opener record in the league since Lewis arrived in 2003.
Since '03, only Andy Reid (6-2) has won more road openers than Lewis and his five. Not Bill Belichick (4-2), Mike Shanahan (4-2), or even new Hall-of-Famer Tony Dungy (3-1). Of course, they weren't asked to go on the road ten times, either.
"Two lists?" asked Lewis with a laugh, apparently poking fun at his spot on the list of all-time regular-season games coached without a post-season win.
But don't laugh. Lewis has been savvy and good when it comes to getting his team out of the gate. He's won road openers by a rout in the division (in Cleveland in 2005), a fourth-quarter comeback in the division (in Baltimore in 2014), won with a rookie quarterback (in Cleveland in 2011) and on the west coast (in Oakland last year).
Since '03 the Bengals are tied for ninth at .500 in road openers, according to Elias, but no one has won more than five. The Pats lead at 4-2 at .667 and Philadelphia and Tennessee are at .625 at 5-3. Tied for third at 3-2 are the Jets and Niners.
    "It is never an easy assignment to go on the road, let alone a home opener with all the pageantry and everything that goes on in the stadiums during home openers," Lewis said before Monday's practice. "I guess we get to do it two weeks in a row (in Pittsburgh next week)."
 And don't laugh. Lewis puts a big focus on it starting in the spring and amping it up in training camp. In fact, he doesn't want to tip his hand how he does it.
"We've prepared. We spend a lot of time. Our guys understand it," said Lewis, and you can bet he uses a bunch of video.
 How many times do you think they watched Ray Lewis' intro dance in Baltimore so the circus wouldn't surprise? And it helps when most of the guys here have won a road opener.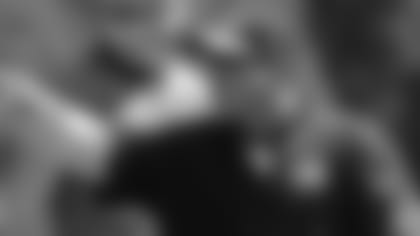 New offensive coordinator Ken Zampese knows how Andy Dalton likes to start on the road.
"No question it does. We're not going to be a deer in the headlights," Lewis said. "I can remember back in the day, going to Baltimore, and telling the rookies: 'Make sure you have a good seat to watch Ray Lewis' dance.' We go through that. It's good stuff. That way when it happens, they're at ease with it. They expect it; they know it's going to happen. Now let's play football."
Carlos Dunlap and Adam Jones are two defensive stars who have never opened at home for the Bengals. They've got the formula down cold and certainly aren't rattled when it comes to giving advice.
"They've seen the road games. We don't have too many young guys on our team," Jones said. "I mean we've got young guys, but in the secondary everybody has contributed. Everybody has played. Just enjoy the process. There's no better feeling than coming out on 9/11 with 70,000 New York fans booing the (bleep) out of you and you go in there in kick their ass. That's the best feeling in the world."
Dunlap tells the kids "Use your emotions to help propel your game.  Don't let your emotions control you."
One of Lewis' favorite lines is, "Take their breath away." It means come out quick, fast, aggressively.
"Go out there and make those plays and shut them up quick and early," Dunlap said. "Send them to the concession stands. Go get a drink because the team is struggling.  Something likes that."
New offensive coordinator Ken Zampese has watched what coming out sharp can do. Last year in Oakland they scored a touchdown on an 11-play drive in which six passes and five runs were called. It's his first year calling plays, but Zampese, the old quarterbacks coach, knows exactly what Dalton wants in such moments.
 The year before in Baltimore, they also had an 11-play drive to open the game, this one for a field goal, as Dalton hit four different receivers and went to A.J. Green on the first snap.
Getting it going early. And, whatever it is, don't call the stuff that is going to get turned over.
"The last two openers we've had zero turnovers,' Zampese said. "That's been a positive. I like that. That trend works in our favor. It's always a focus to get certain guys the ball, or certain formations or certain plays you want to get run structurally. That's what you want to do early."
Cincinnati Bengals 53 Man Roster