Calvin Johnson: Coach, leader and enforcer (Bengals photo)
Sgt. Calvin Johnson cruises these same streets in the dead of the third shift.
Just the other night at the bottom of the hill at the hard corner of Westwood and Queen City Boulevard, a 15-year-old kid crashed a stolen car and ran into the darkness of the woods with absolutely no hope as the dogs sniffed him and the helicopter whirred above.
But the next night, next to the Frisch's parking lot and kiddy corner from a chicken joint and across the street from Western Hills High School, the stadium lights suddenly glowed out of the middle of the neon and concrete as the kids laugh while they run chased by gleeful men blowing whistles.
"If you were just driving by," Johnson says, "you'd see this and have to stop and get of your car to see what's going on."
There are fifth graders from Bond Hill wearing shoulder pads for the first time. There are eighth graders from Loveland banging on the line with kids from Northwest. The Elder quarterback is teaching the freshman-to-be from Western Hills how to drop back. The Pro Bowl wide receiver is telling them that he has made mistakes, but he keeps learning and they must, too.
Everything and everybody from everywhere. It's a head turner on a hot night in late spring. It's not the bounce of a basketball. It's the crunch of shoulder pads.
"You want to get them early," says Mike Martin, the former Bengals wide receiver and current Taft High School head coach who showed up simply to be there for Johnson. "Before AAU basketball. Before they get to high school and decide what they want to do. Show them the commitment and what it takes for this sport."
Johnson did this last year, running a Cincinnati camp for the NFL's Junior Player Development program for all comers in grades five through eight. But last May, he had just got the job as the head coach at Western Hills, the new Field Turf and the lights weren't quite finished, and he was on the run because the third shift always waits.
Still, 80 kids showed up.
Now, a year later, there are 167 kids who are going to get certificates Thursday night under the lights at the shiny 50-yard line to recognize their efforts. They also get to keep their jerseys, part of the $150 outfit they wore at the two-week camp, as well as a sports bag, a wristband, and a small football.
The shirts and balls are signed by some of the Bengals who stopped by the past few days. Chad Johnson didn't dance on Tuesday, he just told them how hard you have to work and practice. Much of the defensive line came Wednesday and told them that making it in high school with the grades and the discipline is just as hard and rewarding as the NFL.
"On time right, didn't we talk about being on time?" Calvin Johnson says to a crestfallen eighth-grader who has just realized he is late.
The kid goes to nearby Roberts Junior High School and will end up with Johnson at West High.
"Are you giving out balls?" the kid asks.
"Yeah, maybe we'll get you one. We'll get you one," Johnson says, and the kid walks away smiling.
Johnson laughs. Yeah, keep them coming back.
"He's a big kid," Johnson says. "A first-round draft pick. Maybe I'll have to give him two balls."
Bengals defensive line coach Jay Hayes has the honor of handing out the certificates, and he'll end up shaking the hand of his own son, who brought along two buddies from Loveland.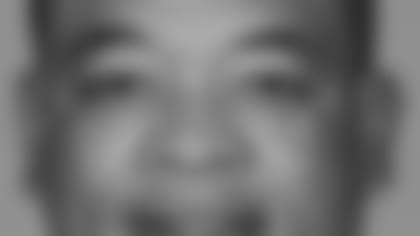 "Hey, it's been a blast," says Hayes, the friendly, huge man who has been here most days. "These kids come out here ready to play. It's 'Yes sir, no sir,' and they're learning, running, and hitting. It's been great for me because I don't usually get to see my son play except on tape."
Suddenly, Hayes whistles across the field, preferring the one that hangs from his vocal cords.
"Hey, come here," and Darius Miller comes jogging at him holding his helmet.
"Get back there and drop," Hayes says to the quarterback hopeful who is going to end up playing tight end and linebacker for Johnson when he gets there. "Get all the way back there (in the pocket), see what you got, and then take off."
What hasn't Hayes done in football? He played on the same defensive line with Reggie White. He coached under the Golden Dome at Notre Dame and in his hometown with the Steelers, and is now coaching here with boyhood friend Marvin Lewis. But he's having a hell of a time under the lights in the city.
Fun, jogging up and down the field, trying to stay behind the D-line.
When he talks to the kids, it's easy.
"I tell them you have to have priorities in life," Hayes says. "The first thing is you have to be a good person, you have to put school first, put your family first and don't worry abut being the guy out on the street doing the bad things. That's not what is important. It's important to be a productive human being and this game can help teach you how you can contribute to society and work with other people."
Johnson pins much of his hopes on the game. He sees so much of the other stuff every day as a Cincinnati police officer. Whenever his beeper goes off, he has to leave to serve the SWAT team. If it doesn't go off, like tonight, he'll begin his shift at 11 p.m.
And since he has moved the final day of the camp to the evening so the kids can get the thrill of playing under the lights, he'll have to go right to work without a shower or sandwich. The uniform is folded in the car.
He's still thinking about the stolen car from the other night.
"It's a 15-year-old kid and he could have killed himself and his partner in the car," Johnson says. "He could have been out here playing, being involved. Instead, he's got two dog bites in his leg. He had nowhere to go. But it can get better. No one's dead. He's still alive.
"That's the thing about being out here with these kids. It makes them hit the pause button. It stops them from getting in that car."
Johnson has surrounded himself with his coaches from West High for the camp, as well as some others. Johnson, fatherless, is convinced playing for the legendary Lou Cynkar at old Forest Park High School saved his life, and he's chosen to follow him into coaching.
In Cynkar and Lewis, Johnson has towering role models. Johnson has gravitated toward the Bengals, and is a fixture at minicamps as he takes notes on the game, hoping to do what Martin has done at Taft and Doc Gamble has done at Withrow - infuse football back into a Cincinnati public school.
In fact, Lewis had Johnson speak to the Bengals rookies last week to let them know what he sees on the streets and how much of an inspiration they can be.
"And just to remind them what they did to get there," Johnson says, "and that now they're in a fish bowl."
West High's 1-9 record last year ("We played 23 freshman," Johnson says) has nothing to do with what he's doing over here. A kid shows up looking for sunglasses wearing shorts down to his ankles.
"You're going to need a hip replacement when you're 20," Hayes tells him. "How do you walk?"
Johnson finds out the kid is going to go to school at his place.
"You know, if you play here, we wear belts and our pants on our hips," Johnson tells the kid, inferring if they don't, they spend much of August running on this field.
Not only that, they say "Yes sir and no sir." Even his coaches. Johnson did a bit of recruiting and came away with a celebrity, the starting quarterback at state power Elder, Derick Ventre.
"I've got a relative who works with Coach Johnson on the SWAT team," Ventre says. "He wanted to know if I could come down. He thought it would be good for me and good for the kids and it's been great. A lot of fun."
Ventre has been helping Miller with that drop. In fact, one of the parents saw Ventre working with his son and told Ventre how well he thought he was doing with him.
"I'm putting together a list of drills for him to do after the camp that I think are going to benefit him," Ventre says. "I'd like to keep in touch with them. After doing the drills and now having to explain them, I think I've learned a lot more just by doing that."
On a night football is alive in the sweltering city under the lights, it hardly mattered that one kid was from Elder and the other kid was going to West High.
"It's football," Johnson says. "Anybody's welcome."