Devonte Boyd had one of UNLV's great receiving careers.
WR Devonte Boyd, UNLV 6-2 193 Age: 23; Hometown: Henderson, Nev.
Born in New Orleans … moved to southern Nevada to live with relatives after Hurricane Katrina and was named to the state's first team as wide receiver and second team as cornerback while at Basic High School in Henderson … Stayed in his adopted state to finish as UNLV's second all-time receiver … Had a 94-yard TD this season: Scout's take: "Bigger possession receiver type. Not a burner (4.59 40) but solid hands with a very productive four-year college career."
DE Gaelin Elmore, East Carolina 6-5 277 Age: 22; Hometown: Somerset, Wis.
Transferred from Minnesota to East Carolina as a graduate student … completed degree at Minnesota in communication studies … Played in 38 games with nine starts at Minnesota, 39 tackles, 9.5 TFLs and 4.0 sacks … Wilma Rudolph Student Athlete Achievement Award winner in 2016 for overcoming great personal, academic, and/or emotional odds to achieve academic success while participating in intercollegiate athletics … Scout's take: "He's got the size and angular dimensions the Bengals look for in their D-ends."
T Austin Fleer, Colorado Mesa 6-7 306 Age: 22; Hometown: Aurora, Colo.
Trying to follow in Div. II footsteps of Ryan Jensen, former Ravens center now in Tampa Bay …Amassed more than 30 starts at left tackle as Rocky Mountain Athletic Conference first teamer … Reach is nearly 35 inches … 11-inch hands bigger than any offensive tackle at scouting combine: Scout's take: "Has NFL size and is a height-weight-speed guy with good measurables at his pro day with 5.22 in the 40 and 7.82 in the three-cone drill. Key will be if he's strong enough."
RB Quinton Flowers, South Florida 5-10 214 Age: 23; Hometown: Miami, Fla.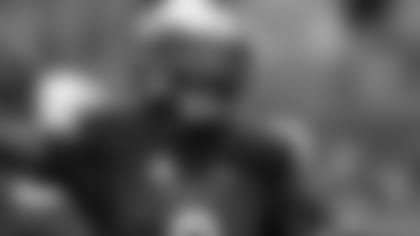 Quinton Flowers makes the position switch.
One of the great college quarterbacks to ever come out of Miami with 71 TD passes and 41 rushing TDs in his three seasons as starter … Instant offense with 8.2 yards per pass and 6.1 yards per carry: Scout's take: "Magic with the ball in his hands. Very elusive. Great change of direction. Could do a variety of things for you as running back, returner, personal punt protector since he has called signals, and specialty QB in games and on scout team in practice."
TE Jordan Franks, Central Florida 6-4 232; Age: 22; Hometown: Wakulla, Fla.
A three-sporter at Wakulla High School (baseball and basketball) … Older brother of Florida QB Feleipe Franks … As sophomore at Central Florida Jordan switched from linebacker to defensive back to wide receiver before starting 21 games at tight end in his last two seasons, when he caught a pass a game … Scout's take: "They didn't throw the ball much to their tight ends and some down there thought he was underused. Had a very good pro day. Ran 4.61 in the 40 … Some thought he looked more athletic than the UCF tight end that got drafted (Jordan Atkins, third round to Houston). He's a really good athlete. He's got some suddenness to him. You just wish he was a little bigger."
S Trayvon Henderson, Hawaii 6-0 208; Age: 22; Hometown: Sacramento, Calif.
Classic Bengals pickup with experience (47 games) and leadership (co-captain) … Had nine picks and 13 passes defensed in his career …Scout's take: "Had big Senior Bowl week where he made some nice plays on (Penn State tight end Mike) Gesicki before the Dolphins took Gesicki in the second round.. He doesn't do anything rarely, but he's a solid player who runs 4.58 and finds a way to get the job done tackling and in coverage. He's not like a free or a strong, but solid …
MLB Junior Joseph, Connecticut 6-0 229; Age: 23; Hometown: Sinking Springs, Pa.
Extremely productive and durable player whose 306 tackles are 15th in UConn history ... played 48 games in four years … As senior led Huskies with 55 solo tackles and 91 total stops. … Had 6 1/2 of his 15 career tackles for loss and all four of his career sacks … Scout's take: "This guy is one bad dude with great instincts, great attitude and he really pursues to the ball. Tough kid. A pure run-stopper on first and second down."
RB Ray Lawry, Old Dominion 5-9 205; Age: 21; Hometown: Logan Township, N.J.
Finished as all-time rusher in Virginia FBS history with 4,080 yards despite missing four games this past season with an ankle injury … Averaged 6.2 yards per carry while logging 21 100-yard games in four seasons of 48 games … Caught 60 passes, three for TDs … Scout's take: "Good player. Good, not great speed, but good vision with a great jump cut and balance. Nice hands. Probably gets drafted if doesn't get hurt." …
DE Ja'Von Rolland-Jones, Arkansas St. 6-2 253; Age: 23; Hometown: Mesquite, Texas Hails from same town as third-round pick Malik Jefferson … Came into last season needing 13.5 sacks to tie Terrell Suggs' NCAA FBS record for a career with 44 … finished with 13 sacks and 19.5 tackles for loss and was named Sun Belt Conference Player of the Year for the second straight season … All-time sack leader for Arkansas State, the school of Bengals' First 50 linebacker Bill Bergey … Played for Bengals assistant linebackers coach Marcus Lewis when Lewis coached the D-line in the East-West Shrine Game …Scout's take: "He's got a gift for manipulating offensive linemen and getting to an edge. Very natural pass rusher. Not an elite athlete but an elite pass rusher who knows how to work his craft. A Carl Lawson type of guy. A 4-3 end you wish was a little longer to play every down defensive end."
OLB Chris Worley, Ohio State 6-1 238; Age: 22; Hometown: Cleveland, Ohio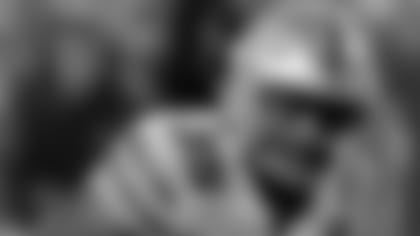 Worley joins Ohio State teammates Billy Price and Sam Hubbard in Cincy.
Not only is Worley a Buckeye, but he possesses all the traits Bengals head coach Marvin Lewis loves in rookies …Captain who played 50 games for a major program… Started at all three backer positions this past season despite missing three games with foot injury … Played at Cleveland's Glenville High School, home of notable Buckeyes Heisman Trophy winner Troy Smith, national championship quarterback Cardale Jones and 2017 first-round NFL Draft pick Marshon Lattimore … Can help out Bengals.com in locker room media sessions after interning in sports with WBNS-TV in Columbus last summer during a stint that included shooting video at the 2017 Memorial golf … Scout's take: "There were people who thought he was a better player than Jerome Baker on film, his fellow Ohio State linebacker drafted by Miami in the third round. He's not as gifted athletically, but he's instinctive and played a lot at a big-time program. Had draftable grades and although he starts out playing SAM and WILL he's projected as a guy that can play all three spots."