The Bengals volunteers gather on the green Tuesday for the first of about a dozen practices and here are the five positions to watch:
1. LINEBACKERS
Now that No. 1 pick Keith Rivers is written in granite at the WILL for at least the next five years, how do the Bengals line up everybody else?
They appear to still be toying with combinations. Dhani Jones, the team's most experienced backer and designated signal caller, looked to be the WILL before the draft and he has to be on the field someplace at the beginning.
He's not really a SAM, but Ahmad Brooks can be at 270 pounds. So the Bengals can take Brooks out of the middle, put him at SAM and put Jones in the middle. ThurmanRight after the draft there had been some thinking that they could put Rivers in the middle and flank him with Brooks and Jones as Odell Thurman learned the WILL behind Jones. But this way, Rivers gets to stay at the spot he played in college and Thurman can stay in the middle, where he nearly won NFL Defensive Rookie of the Year in 2005.
But Thurman hasn't played in a game since and that will make him Tuesday's lead storyline. After two years of being on the shelf, just how far away is he going to look?
This is also the first time the Bengals line up without Landon Johnson, gone to free agency and Carolina after he started at least 10 games at each backer spot during his four solid seasons. They don't seem to have anyone like that. The Bengals have either the big names who haven't strung anything together yet, like Rivers, Brooks and Thurman, or young veterans trying to get a foothold in the league like Corey Mays and two pickups from Arizona in Darryl Blackstock and Brandon Johnson.
Tuesday also marks the return of the promising Eric Henderson, whose move from defensive end to SAM last year was cut short by a wrist injury in preseason.
Rivers won't be here this week because of rules preventing rookies from practicing until May 20, but he'll be back at WILL a week from Tuesday.
If the Bengals switched Brooks to SAM, he would be in a dogfight with one of the club's most productive young players in Rashad Jeanty, its most experienced backer with 22 games.
It's unclear who is going to be here for that first workout Tuesday. Jones, on one of his junkets with the Travel Channel, had a hurling match Saturday in Ireland. Thurman is dealing with family matters back in Georgia.
2. RUNNING BACKS PerryIf Thurman is the lead story, then Chris Perry is 1A. Injuries have pretty much kept him out of spring ball since his rookie year of 2004 and he hasn't been in a game since November 2006.
If he's anywhere near the Perry of 2005 as the change-of-space speed back, then this offense gets a huge lift. He lives on quickness and jukes, but the question is how much of that did his severe dislocated ankle rob?
It's also the unveiling of the old/new Rudi Johnson after he limped through a hamstring injury last season that limited him to 2.9 yards per carry. He's been the star of offseason workouts as he packed more muscle into his upper body to get back to at least the body constitution of his two franchise-record seasons in '04 and '05. But is it enough to turn around his yards per carry that has dipped to 3.5 yards since '06?
Last week offensive coordinator Bob Bratkowski indicated that the Bengals are going to a rotating back system. Johnson is still the main back, but Kenny Watson and DeDe Dorsey will get at least a series in the first half and maybe more when specialty plays are included.
Kenny Irons, recovering from a preseason ACL injury to his knee, won't be on the field Tuesday, the rest of May, or June. That has all the whiff of the PUP list, which means he wouldn't be seen until October.
The workouts start a week after Shaun Alexander visited his hometown but those discussions don't look to be aggressive. Both sides could be thinking it's not a fit with so many bodies in the backfield. It just seems like one of those free-agent signings before Marvin Lewis showed up in the Vaughn Booker-Richmond Webb-Michael Westbrook mold. Once a top-of-the-line-player at the end.
3. WIDE RECEIVERS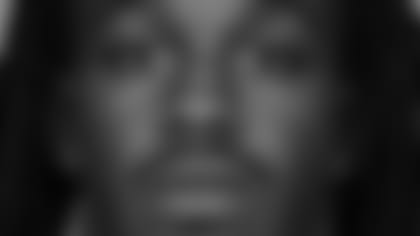 HoltSupposedly the Bengals will be shy a couple of Pro Bowlers, although T.J. Houshmandzadeh said last week he's thinking about participating.
Who lines up in Chad Johnson's spot is going to be story 1AA, and it figures to be Glenn Holt with Antonio Chatman lining up as the third receiver in place of Chris Henry. Or maybe not, but this week will show why the Bengals went out and used three of their 10 draft picks on receivers. Chatman, Holt and Marcus Maxwell have caught just a combined 40 balls from Carson Palmer. Also in the mix is Doug Gabriel, who has much to prove after not playing for a year since two teams let him go.
4. OFFENSIVE LINE AndrewsT-Minus two months and counting for the Bengals to get a long-term deal with franchise player Stacy Andrews. Once right tackle Willie Anderson came back at the end of last season, Andrews didn't have a starting position but head coach Marvin Lewis has indicated he'll have to start somewhere this year with that $7.5 million salary.
With Anderson and left tackle Levi Jones apparently healthy, that would seem to mean one of the guard spots. It could be the left side on Tuesday because there are indications Jones won't be here until the June 12-14 mandatory camp and that would put Andrew Whitworth at left tackle and Andrews at left guard.
Jones, miffed at how the Bengals handled his return from a knee injury last season, has asked for a trade. Just two years into his $40 million extension, Jones isn't going to be moved and other indications are he won't sit out.
Lewis is sounding like Anderson, the Bengals dean as he begins his 13th season, is as healthy as he's been the last couple of springs. That's another huge lift for an offense that is re-dedicating this season to running the ball.
5. SECONDARY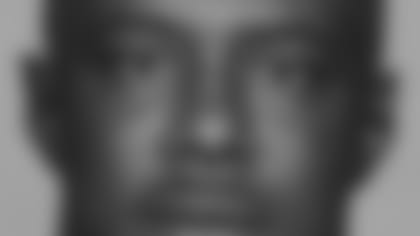 JacksonThe Bengals desperately need leadership on defense and these guys seem ready to provide it. They look to be in full transition from a group that continually felt Lewis' wrath while making one-armed tackles and keeping an eye out for two-handed interceptions.
Leading the charge are the bookends from the '07 draft in first pick Leon Hall at cornerback and last pick Chinedum Ndukwe at safety. Johnathan Joseph, the other starting corner, strong safety Dexter Jackson, and Marvin White, the heir apparent to departed free safety Madieu Williams, are also giving the unit a decided edge.
Lewis is looking for more from Jackson and he is giving it to him. There is still talk about Jackson's speech to the rookies the night before the rookie camp.
Third corner Deltha O'Neal didn't participate in most of the spring camps last year, but he responded with a good season and more of the same is expected from him this year.
It's a coming-out party for cornerback David Jones and cornerback-safety Ethan Kilmer. Jones is a fifth-round pick of the Saints last year that the Bengals have been very high on since they picked him up off waivers at the beginning of the season. Kilmer, a safety and special-teams ace in '06, had been moved to learn cornerback in last year's spring ball in an effort to play him in both spots a la Kevin Kaesviharn. He's back after a knee injury wiped out his last season.
By the way, there is no question that defensive coordinator Mike Zimmer and linebackers coach Jeff FitzGerald are going to bring an in-your-face tempo to the defensive workouts. At the rookie camp, the pair asserted themselves with their lungs and demands, and the veteran camps should be more of the same.