Five questions following the Bengals' 24-21 loss to Seattle:
1. What is their biggest challenge in trying to repeat 2003 on Monday night and beat a juggernaut surrounded by undefeated talk?
Granted, the Patriots are only 3-0 compared to the Chiefs' 9-0 record on the morning of Nov. 16, 2003. But has there ever been so much buzz about a team starting right away in the offseason? Remember, the Nixon White House took heat for breaking the rules, but it was good enough to oversee one of the biggest landslides in history and this may be the best all-around NFL team ever built in the free-agency era as well as the best coached.
For once, the Bengals face a team that can go step for step with them offensively because of The Kid, quarterback Tom Brady and his supersonic NFL-leading 141.8 passer rating. Only he has thrown more touchdown passes than Palmer's nine with 10.
And his favorite target, wide receiver Randy Moss, is the only player in the NFL within reach of Chad Johnson's NFL-best 442 receiving yards with 403, and Moss has two more touchdowns with five.
The Bengals have the second best pass offense in football, but the Pats are right behind in third. The Bengals are fifth overall, but the Pats are first and that doesn't even take into consideration a defense that is also ranked No. 1.
Not only ranked No. 1, but ranked in the top four of nine of the top 10 defensive categories.
Given that only Cleveland (11) has allowed more passing touchdowns than the Bengals (8), that has to be the most daunting task. Somehow a defense that is ranked in the bottom tier of allowing passing yards (No. 26) and logging sacks per game (No. 28) has to contain Brady and Moss. 2. What if Carson Palmer woke up with 13 fourth-quarter victories Monday instead of 10?
It would mean that the Bengals would have finished 10-6 last year and made the playoffs and be 2-1 right now. It also means special teams has had a direct hand in blowing up those three comebacks.
On the first play after the Bengals go-ahead touchdown Sunday in Seattle, Shayne Graham pushed the kickoff out of bounds for a penalty that gave Seattle the ball on its 40. Certain death in the NFL with 2:42 remaining and three timeouts and the two-minute warning left.
And then kick returner Glenn Holt picked a bad time to suffer the first fumble of his 28 NFL returns on the first play after Seattle went ahead with a minute left.
The last two games last season mirrored Sunday. Palmer wasn't at his all-time best, but he was superb when his team needed it most down the stretch.
The first play after his 10-yard touchdown pass to T.J. Houshmandzadeh with 41 seconds left in Denver was a botched extra-point snap that left the Bengals a point short. After throwing two touchdown passes in the fourth-quarter the next week against Pittsburgh to bring his team from behind, Palmer launched a 47-yarder to Chris Henry that set up Graham's missed game-winner with eight seconds left. 3. What is the state of the offensive line?
In flux.
It would appear that the most talented left side is the one the Bengals put out there for most of Sunday's game with Levi Jones finally getting snaps at left tackle and Andrew Whitworth moving to left guard in place of Stacy Andrews. And that's no knock on Andrews, but how do you keep Jones on the bench when he's an athletic pass blocker and he's in the middle of a $40 million deal?
With Mike Vrabel and Jarvis Green pawing outside with a combined 6.5 sacks, the Bengals O-line needs all the athleticism it can get Monday night.
Now, was the new alignment a reason the line was miserable in the first three quarters run blocking? Getting center Eric Ghiaciuc back at some point should help. But it looked like everybody had trouble getting a body on the smaller, quicker Seahawks (particularly at the linebacker level) and Seattle penetrated not only with its linemen but with great support from its DBs. A trio led the Seahawks with nine tackles each and two of them were safety Deon Grant and cornerback Marcus Trufant.
It was a sobering day for a line that is trying to recapture the pride of the 4.2 yards-per-carry days of 2005.
The Bengals averaged 2.8 yards per carry Sunday against a defense that the week before allowed 5.1 to an Arizona running game ranked in the middle of the pack.
Right tackle Willie Anderson admitted after Sunday's game that given the condition of his foot, he's just not going to be able to play every down of these 70-to-80 snap wars and you wonder a little about chemistry. But he was there when it counted on the last drive and only missed a few series. He set his jaw to say he would be back for the Pats even though he went down on the offense's last snap.
Let's face it. Sixty plays of Big Will are better than most.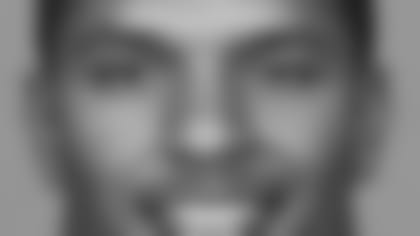 4. What's the deal with Rudi Johnson and Kenny Watson?
Before you anoint Watson the No. 1 back off his most prolific game as a Bengal (60 yards on nine carries) and cosign Johnson to the ash heap, this is an example of how effective two running backs can be more than anything else.
Before Johnson left with a hamstring problem in the fourth quarter, he seemed to also reap the benefits of the Bengals getting their legs under them in the running game since his last three carries got him 12 yards after the first 14 got him minus-3. (Which, by the way, has to be the most appalling stat of the day.)
Watson showed what some fresh legs and a change-of-pace style can do to a defense. Imagine Chris Perry or Kenny Irons slashing in the wake of a few jolts from Johnson.
Was Watson a better fit against this speedy, un-AFC North defense? Maybe, but after giving Watson his first carries from scrimmage this season the lesson shouldn't be about one back, but two backs.
It's a quandary for the coaches because they want to keep Watson healthy as a third-down back and core special teams guy. But it shows that Kenny Watson is a hell of a back and deserves some carries. 5. What about the kids on the corner?
No question that second-year man Johnathan Joseph and rookie cornerback Leon Hall have struggled the past two weeks, although Hall seemed to recover Sunday after giving up an 18-yard touchdown pass to wide receiver Bobby Engram on the third play of the game on third-and-four. He had his first pro interception, and had some good coverage on third down.
But the kids need some help back there and this isn't anything surprising. We said back in April when the schedule came out and the draft was executed that this stretch with Seattle's Matt Hasselbeck and Brady would be brutal for two corners that came into the season with a combined nine starts.
The veteran DBs have to play that much better.