Five observations from Saturday night's 27-19 loss to the Saints.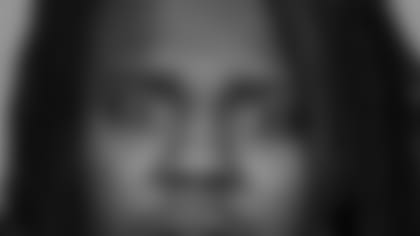 1. Do Unto Others:
The Bengals having 21 injured players not going against New Orleans is truly exasperating, but the other 31 teams aren't making players out of iron. In the Giants-Ravens game Sunday night, it took the nation about three minutes to see New York lose players via a blown Achilles, a dislocated elbow, a blown hamstring and a concussion.
It looked like the most damaging injury the Bengals suffered against the Saints appeared to be linebacker Eric Henderson's broken wrist. That's the kind of injury that usually requires surgery, and depending if it got the navicular bone, that could be two months or the entire year if the team wants to make room for anybody else.
But that's guesswork, and that's the problem head coach Marvin Lewis is starting to have with his roster, particularly in the secondary and at wide receiver. The Bengals were without five cornerbacks Saturday and three of them have barely done a thing this camp in Johnathan Joseph (foot), Blue Adams (neck) and Ethan Kilmer (quad).
Word is that Joseph is going to be fine, but the club just wants to be cautious about the soreness in his foot. Yet what about Adams and Kilmer, two guys that were supposed to be core special teams players?
At least one of the hamstring duo at wide receiver, Glenn Holt, should be back this week, but doesn't that position look more and more clear cut?
Based on what he did last year, Holt has to make it as the fifth receiver and kick returner, right? Skyler Green has to be the fourth behind Tab Perry because he's the punt returner, right? And Bennie Brazell is the sixth, but right now it's likely he wouldn't dress on Gameday, right?
But dropping that ball in the end zone against the Saints couldn't have helped Brazell, and Green's special teams work, plus his late touchdown catch must have sealed something for him. 2. Watching Baltimore Always Uneasy:
Back to the Ravens game. Just look at how fast those guys play defense and you get a sharp pain. How can the Bengals block Baltimore without tackles Willie Anderson and Levi Jones in three weeks from Monday?
One soothing thing is the Giants controlled the Ravens much of the first half and you have to think if their offensive line can do that, then the Bengals offensive line can do that.
But which offensive line?
Certainly not the one Saturday night that yielded the running backs just 2.5 yards per carry. (Take a bow Reggie Kelly.) But Carson Palmer probably has to share the blame for his sack-and-fumble that led to New Orleans' 17-3 lead.
Word is that Jones can come back this week and play some snaps at left tackle in Atlanta, which may mean Stacy Andrews moves to right tackle. Not bad, but Tab Perry's experience on Saturday night begs the question about how long it is going to take the line to get into sync. The Ravens aren't going to be waiting around for them Sept. 10, which brings up the Jeremi Johnson question.
Johnson has gone from first alternate Pro Bowl fullback to missing person with his spate of physical problems and how effective is he going to be taking on Ray Ray Lewis?
Here's the problem. There may be a point this season that the Bengals can band-aid these problems and sneak through a month. But not the first month of the Ravens, Seahawks and Patriots.
And isn't Kelly the ultimate example of putting up a parking lot? You certainly don't know what you've got until a guy like that is gone. He accidentally showed what a factor he is in the running game by not being there for personal reasons and he's right there with running back Rudi Johnson and just below Palmer when it comes to guys that absolutely can't get hurt. 3. Not Long Leon?:
How soon before rookie Leon Hall is in there starting opposite Joseph? Cornerback Deltha O'Neal seemed to be limping with his knee at points Saturday, and Saints quarterbacks Drew Brees and Jamie Martin certainly went to his side often with slants.
It may be unfair to blame O'Neal for what looked to be large gaps in coverage, but the fact is that the yards were harder to come by on the other side of the field with Hall. The rookie made one play you wouldn't have seen last year when he came up in support and wrestled running back Reggie Brooks to the ground for a yard gain.
Don't blow off O'Neal. The defense needs his rare athleticism and experience. Particularly in that first month when it would be dicey to ask two guys with a combined nine NFL starts to man the corners against three quarterbacks (Steve McNair, Matt Hasselbeck and Tom Brady) that have won about 65 percent of their 300-plus career starts.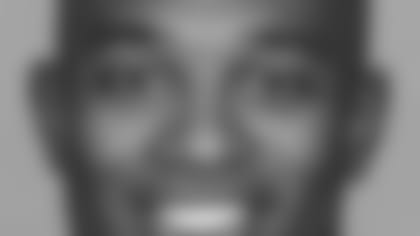 4. Pick up Tab:
Tab Perry is going to be fine as the Bengals' third receiver. Palmer couldn't get it to him twice for touchdowns, one an overthrow and one an underthrow, but that stuff can be fixed.
The heartening thing about it is that working against one of the league's better corners, Mike McKenzie, Perry used his size and speed to get open. You know Palmer is going to get him the ball more times than not. And the fact that Perry looked so fast and explosive on a nine-yard run off a reverse shows A) his hip is OK and B) his versatility.
Now, if you want to worry about the four and five receivers, be our guest. So much for replacing Chris Henry by committee. But then, aren't those guys supposed to contribute mainly on special teams, anyway?
Still, Brazell is a mystery. The guy has pretty much caught everything in camp, so dropping that touchdown pass Saturday is quite surprising. The coaching staff no doubt would like to get him in a situation where he can dress for games because his speed stretches the field for Palmer that Green's size and Holt's speed really don't give the offense. Brazell can play. 5. Brooks Panic?
Not yet. He's too talented for that.
But the Saints ran so easily through the middle on their first two touchdown runs that you had to wonder what happened to middle linebacker Ahmad Brooks. The fullback looked to take him out of one and he looked to take himself out of the other.
You have to realize the kid has not only had few NFL snaps but he didn't get all that many in college, either. Here's a starter that didn't balk when Lewis played him all but three series in a second preseason game, and whenever you talk to him he sounds earnest and informed about what he's doing.
But can the Bengals afford patience at that spot with three weeks to go?
Just one of many questions facing Lewis down the Labor Day stretch.
History is on his side with a six-game winning streak in September, but he's also never been 0-2 in the preseason.
We will find out if that means anything or nothing.