[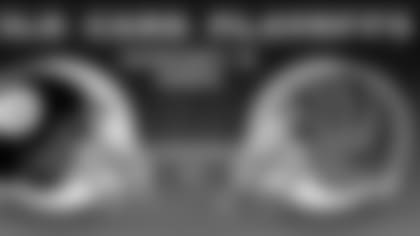 ](http://www.cincinnatibell.com/)
Five best things about a Bengals-Steelers playoff game:
1. OWNERSHIP: The two teams are still owned the old-fashioned way, handed down to the generations by the Browns in Cincinnati and the Rooneys in Pittsburgh. Loyalty isn't just a word in a contract in these organizations. The Rooneys have had two head coaches since 1969.
The Browns hope they have another Bill Cowher in Marvin Lewis after extending his contract by a year in each of his first two seasons. Which just doesn't happen when your club is owned by something like a vacuum cleaner salesman.
2. MARVIN: Let's face it. The Bengals are here because of Lewis and his personality that has willed this team into the first round of the playoffs. It's a tough, focused persona that was chiseled and shaped while growing up in Greater Pittsburgh and drill pressed under four seasons with Steelers head coach Bill Cowher. Tough practices, demanding training camps, commitment to the smash-mouth game, unafraid to call himself out or anybody else all smack of Cowher. **
CARSON-BEN:** Two of the top three quarterbacks in the NFL all season long. The Bengals' Carson Palmer and the Steelers' Ben Roethlisberger are so different and so similar in this decade-long duel that just got started.
Both are tall, smart, rangy, accurate, winners, and already Cincinnati icons because of Roethlisberger's college career at Miami of Ohio and Palmer's shepherding of the Bengals back into the playoffs in just 29 NFL starts. And anybody that thought Roethlisberger couldn't keep up with him in a break-neck game, well, Exhibit A is the 386 yards he pumped into the Bengals last month.
But that's probably where the similarities end. The Steelers like to protect Roethlisberger and his pitch count while the Bengals live off of Palmer dropping back to throw all the time. In their MVP seasons of 1981 and 1988, respectively, Ken Anderson threw 479 times and Boomer Esiason 388 while Palmer tipped in at 508 this season.
4.DICK LEBEAU'S FOOTBALL CARD: The Steelers defensive coordinator spent 18 seasons with the Bengals, the last three as head coach, but he's also had tremendous influence on both head coaches in this game. At age 67, he's in his second stint under Cowher. Lewis worked under LeBeau in Pittsburgh and remembers getting his football card as a kid and maybe bringing it in to their Three Rivers office. Days after LeBeau got fired in Cincinnati, Lewis called LeBeau to talk about the job and he didn't discourage Lewis from taking it.
5. FANS: When Lewis took the job, he said he wanted to take the Terrible Towels out of Paul Brown Stadium and urged Bengals fans not to sell their tickers to Steelers fans. Sunday's orange and black cloud cover should mark a defining moment for him and the franchise in front of what figures to be 65,000-plus for the 20th straight sellout.