Want an idea of what Ryan Fitzpatrick does best in a game plan?
Fitzpatrick takes a notebook Wednesday and writes neatly, "Dave Cecchini."
Then he writes how it is pronounced.
And then his nickname and job title.
"Coach Chick, OC@Citadel."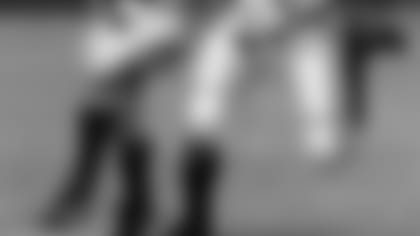 Fitzpatrick takes off on one of his patented scrambles as a sophomore at Harvard in 2002.
"Call him," Fitzpatrick says of the man who was his offensive coordinator at Harvard the final two seasons.
Cecchini, now working the same job down south, is still laughing about the analysis he did at the end of Fitzpatrick's junior year that was as orderly as his mind and as neat as his handwriting. All that season he yelled at Fitzpatrick to keep disciplined and stay in the pocket.
"Then when we looked at the plays where he got out of pocket to run or pass because of pressure or because of reaction, we figured out on those plays we averaged 15 yards per play," Cecchini says. "That's how stupid we were."
Of course, it won't be Yale staring back at Fitzpatrick this Sunday. It's going to be Steelers defensive coordinator Dick LeBeau, who once played with Yale Lary but now coaches a unit that is again fiercely good and relentless at No. 2 in the NFL.
But then, an NFL scout that is familiar with the Steelers and the rest of the AFC North says the matchup isn't as lopsided as it seems.
"The one thing a quarterback needs against LeBeau is brains," the scout said this week. "That's Fitzpatrick's main strength along with his athleticism."
Coach Chick agrees, but says that Fitzpatrick's athleticism and sheer ability to create are close behind. He goes back to a game against Northeastern during the quarterback's sophomore season.
"He pinned the ball on the back shoulder of a pass rusher that was about to sack him and when the (defender) thought he threw it downfield, he let Fitzy go and Fitzy stood up and hit the receiver in stride on a sideline pass," Cecchini says.
You can get away with that against the Huskies, but it won't fly against the Steelers, right? Still, Cecchini believes Fitzpatrick's feet and instincts contain the recipe of a solid NFL quarterback. At Harvard, he threw quickly and on the run working out of the shotgun. He also had some diet of pocket passing, but Cecchini says it was an adjustment for him to go under center and work through the timing and progressions of the West Coast offense when St. Louis drafted him.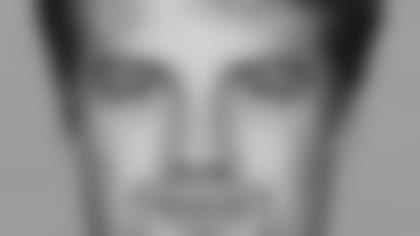 "We ran pretty much a spread with one-back sets before everybody was calling it 'The Spread,' " Cecchini says. "It was pretty open. No huddle. The first rule is you're not supposed to scramble when you have a three-step drop, but he obviously has the quickness and the feel for the game.
"The guy is so competitive that I can see where it may have gotten him into trouble. He'd win every offseason sprint when no one was looking; that's how much it meant to him. He'll try to make a throw or a play that he really shouldn't try to force, but he wants to win so badly."
Cecchini is saying the same thing that Bengals offensive coordinator Bob Bratkowski said after Wednesday's practice.
"I was telling the guys down here when I saw he was their leading rusher," Cecchini says, "that we liked that when he was our leading rusher. But I'm sure it's not helping there."
Fitzpatrick and the running game jockeyed for center stage with Carson Palmer's right elbow Wednesday at Paul Brown Stadium. Fitzpatrick confirmed that his starting job and Palmer's status is murky, but then so is a Bengals running game that hasn't had a back gain more than 31 yards in a game in a month.
The last time the Bengals went the first six games of the season without a 100-yard rusher? It was 2003 before Rudi Johnson got 101 yards in the seventh game against Seattle. Before that, you have to go back to 1992-1997 and that dreadful 67-game stretch the Bengals didn't have a 100-yard rusher.
"Obviously you never want your quarterback to be the leading rusher," says Fitzpatrick, who has outgained his backs by 16 yards in his two starts. "Going into this week, we need to build some confidence in the run game and get those backs going, and hopefully this is going to be the week for it." Chris Perry says he's still confident, but he also says "what I'm hearing" is that his starting job is up in the air with himself, Kenny Watson and Cedric Benson.
After Bratkowski spent Monday and Tuesday reviewing the ills of the running game, Perry said on Wednesday he was told the backs "have to hit the holes more violently, so I guess it's on me."
"It's kind of what we already knew," Bratkowski says of his running game analysis. "There were X amount of breakdowns with the linemen, X amount with the backs, X amount with tight ends and receivers. You can't put it on one player. We've got to (reduce) those breakdowns."
This has all the whiff of back-by-committee. Bratkowski praised both Benson and Watson, saying that Benson "is smart and that will help him see more time," and that Watson is closer to 100 percent than last week after a good practice Wednesday.
No matter who it is, someone has to emerge in the ground game to help Fitzpatrick get his first NFL victory as a starter against a Super Bowl winner and a QB in Ben Roethlisberger who has never lost at PBS. Mainly because in those five PBS games Roethlisberger has had three 100-yard rushing games from Fast Willie Parker.
On Monday, Bratkowkski said the Bengals were right where they wanted to be on first down, running and passing almost evenly. But the inability to get even two yards sounds like it's starting to wear him down.
"We're not going to back off, but we're not going to be stupid with it, either," Bratkowski said of the running game after practice Wednesday. "We're going to do what we have to do to move the ball. If we start to get more out of the pass game, then maybe the run game will kick in because we're doing things better in the pass game and it will (open) up the run."
Fitzpatrick starts his second straight week as the point man in the game plan. He feels the coaches have a better comfort level with his abilities and Bratkowski says they have a good feel for what his strengths are.
"It's more just an experience factor for him of various things in games; game reps," Bratkowski says. "With a certain throw to Chad (Ocho Cinco). Game reps with a certain throw to the tight end or the back. That probably is as big a factor as anything."
Cecchini says Fitzpatrick has a good arm with good accuracy. He may not have an NFL cannon, Cecchini says, but combined with his high football IQ and foot quickness, he can find ways to win beyond the Ivy League.
"Certainly the Ivys don't have the athletes they do in that league. I can even see the difference down here with more athletes in this conference," he says.
"But Fitzy is a special guy. Guys like Kurt Warner had to wait a few years for their chance. Maybe this is his chance."
Cecchini believes because he still sees the snapshots.
Like the time against Brown when he called a naked bootleg and it didn't work because after Fitzpatrick faked the handoff and rolled out without the lead blocker, the defensive end was two feet from him. Fitzpatrick twisted and turned and as he went to the ground he flipped an underhand touchdown pass to the tight end.
It almost sounds Roethlisberger-like.
"He's got about three or four inches on me and 50 pounds," says the 6-2, 225-pound Fitzpatrick. "But he does move around a little bit, so I guess thats where the comparison would be.
"I guess it's just part of my game. It's something I've always done. I definitely feel comfortable in the pocket. It's just a matter of sometimes moving because I have to, or moving to get throwing lanes or whatever it is."
But taking a pounding from the Steelers, or any other NFL defense, doesn't make sense. Ask Carson Palmer.
But especially the Steelers. Rollouts, though, don't always mean keepers.
"It helps him to get out of the pocket a little bit," Bratkowski says. "Carson is what, 6-5? (Fitzpatrick is) not tall. The vision for a guy that size, it gives them a cleaner look at things. He can definitely play in the pocket. He's proven that."
So there will, no doubt, be bootlegs and rollouts Sunday. Here's a guy, after all, that sent two Brown University DBs to the same ambulance when he finished off a run with his patented shot from the shoulder.
"We'd tell him to slide," Cecchini says. "But he'd stop and hit a linebacker before going out of bounds."
The smallest Steelers backer? Larry Foote at 239 pounds. Probably a little bit bigger than that Brown defensive end.
"I hope he slides this week," Dave Cecchini says.