All business. No nonsense. Big fundamentalist.
Such is the scouting report on new Bengals linebackers coach Jeff FitzGerald as many of the NFL's coaching staffs broke from the Senior Bowl workouts in Mobile, Ala.
"I like to move around fast at practice. I like my players to move fast at practice. I like a lot of energy," FitzGerald said Wednesday before jumping on a plane back to Baltimore. "There's a time it's not business. But when we're on the field, it's football and that's my business."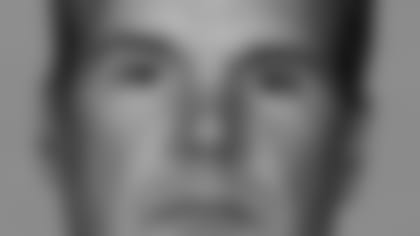 FitzGerald's new business address is Paul Brown Stadium after four years working for AFC North competitor Baltimore under Ravens defensive coordinator Rex Ryan and his estimable unit that is always among the best in the league.
"Jeff's recent experience is in our AFC North Division, and he's been instrumental in a very successful performance by the Ravens' front seven," Bengals head coach Marvin Lewis said in a statement. "He does a great job communicating with his players and we are excited to have him on our staff."
In 2006, FitzGerald became only the second linebackers coach in NFL history to have four of his players named to the Pro Bowl in the same season.
Two years ago, it was Ray Lewis, Bart Scott, Terrell Suggs and Adalius Thomas. FitzGerald led that group's contribution to No. 1 league rankings for the Ravens in points allowed per game (12.6) and yards allowed per game (264.1). Last season, the Ravens defense ranked second in the NFL against the run (79.3 yards per game) and sixth in overall defense (301.6 yards per game).
FitzGerald, 47, a 14-year NFL veteran who cut his pro teeth under the blitzes of Floyd Peters in Tampa in the early '90s, replaces Ricky Hunley and comes to work for new defensive coordinator Mike Zimmer. The Bengals are apparently in the process of deciding whether to stick to a 4-3 or move to a 3-4 and since Zimmer and FitzGerald have worked extensively in both, their hires offer no clues.
"To say we had a 3-4 in Baltimore is a little bit of a misnomer," FitzGerald said. "It was a combination of both and we used a lot of different combos. That's something I guess that is down the road, but I've been lucky to have worked a lot in both systems."
Bengals fans are no strangers to the coaches that have been FitzGerald's biggest influences. Among the coaches he's worked under are Ryan and current 49ers head coach Mike Nolan, another former Ravens defensive coordinator.
"One of the biggest things I took from Rex was the way we worked together," he said. "He gave his coaches a lot of freedom. He'd have a game plan that also included a 'Fitzy Game Plan' for the linebackers."
As chaotic as Ryan's schemes looked in getting just the right pass rush matchups, they were based on fundamentals and technique. The way FitzGerald sees his job, "I want to make sure the players know what I know and that it's going to be done right. And I'm going to be up front with them."
Once FitzGerald returns from Baltimore he'll envelop himself in film work on his players because he admits after coaching eight games against Cincinnati, "I know a lot more about their offense."
FitzGerald joins the big list of Oregon State products in Cincy, playing linebacker for the Beavers. He began his coaching career as a graduate assistant at the University of Cincinnati in 1985. Prior to Baltimore, he coached in the NFL at Tampa Bay (1990-93), Washington (1998-99) and Arizona (2000-03).
Donnie Henderson, a Bengals consultant this past season and thought to be a candidate for the job, is believed to be headed to the Jaguars to work along secondary coach Dave Campo.