IRVING, Texas - As Carson Palmer left the Texas Stadium visitors locker room with one of the most frustrating there-it-was-there-it-wasn't losses of his career, he embraced right guard Bobbie Williams and the two hugged as they whispered into each other's ear.
Suffice to say the conversation involved Palmer thanking the offensive line for protecting him so well against the carnivorous Dallas pass rush and Williams thanking Palmer for keeping the Bengals in it with some big-time throws while vowing to stay with it for each other in what has become an awful 0-5 season.
"We cranked the temperature," Williams said of his unit, "from 211 degrees to 212."
But despite their heroics, the pressure in the Bengaldom crucible continued to build at 0-5. It's the first time the Bengals have lost five straight under head coach Marvin Lewis and the count is now at 15-24 since the day they clinched the 2005 AFC North title in Detroit.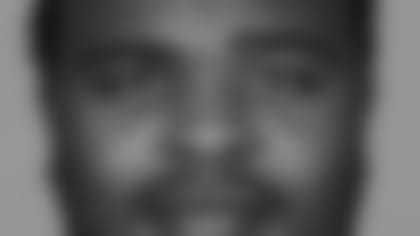 "We go there (to New York) and play the Jets and get a win and get this thing off our backs," said Williams when asked how they would respond. "That's the way you respond. You come back and play football like we did today. Minus all the turnovers. We're doing good things. We're playing hard, but we've just got to get some breaks and stop the turnovers and once we do that we'll grow as a team and get to where we want to be, or at least start."
If you're wondering if the Bengals are starting to question the fates, join the club.
Palmer didn't mean laughing as in laughing. He meant laughing as in keeping from crying after the Cowboys made it 31-22 with 1:52 when the ball went through the hands of Austin Miles at the two-yard line and into the hands of Patrick Crayton in the end zone.
"I started laughing; it's unbelievable," Palmer said. "When the ball's not bouncing your way, it's not bouncing your way."
And wide receiver T.J. Houshmandzadeh added, "It's the story of our season. If that was us, the ball would have been tipped and it would have been an interception and run back for a touchdown."
If it sounds like the Bengals are starting to sound like the 0-5 start has got them thinking what else can go wrong, you're right. The team that that nearly knocked off an NFL super power on the road for the second time in three weeks is starting to wonder about the bounces after finding another way to lose.
And it started right from the first snap from scrimmage, when tight end Reggie Kelly dropped a simple Palmer five-yard flip and it dropped into the hands of linebacker Greg Ellis at the Bengals 17 for what would turn into a Dallas field goal two minutes into the game.
"That's something Reggie and I connect on all the time. He's caught hundreds and hundreds of those over his career," Palmer said. "When the ball's not bouncing your way, the ball's not bouncing your way in the first quarter, fourth quarter. And it's definitely not bouncing our way."
More bounces that didn't go Cincinnati's way?
With the Bengals trailing, 17-13, late in the third quarter, rookie linebacker Keith Rivers stripped the ball from Cowboys running back Marion Barber, but Dallas left tackle Flozell Adams fell on it at the Bengals 46.
Yet the biggest bounce that got away came four minutes later when running back Chris Perry's fumble three snaps after a successful onside kick and two plays before Cowboys wide receiver Terrell Owens' 57-yard touchdown play turned the game irrevocably. Forced by tackle Tank Johnson and recovered by linebacker Anthony Spencer, it was Perry's second straight crushing fourth-quarter fumble.
Adding to the fatalism was one big call and a couple of non-calls. Houshmandzadeh's holding penalty wiped out Perry's 17-yard touchdown run and the Bengals could only get a field goal going into the half down 17-6.
"It wasn't a hold. Chris Perry was in the end zone, (the official) looked at me and threw the flag," Houshmandzadeh fumed. "Then he looked at me in the third quarter and asked me, 'Did you hold him?' He was a nickelback ... I didn't grab him. He bounced off."
Palmer thought wide receiver Ocho Cinco picked up one pass interference on third down that wasn't called and on another third down Houshmandzadeh got mauled as he got out of his break and Palmer's pass went flying near no one on the sideline. "When the ball's not bouncing your way the ball's not bouncing your way, they're (also) not making calls they should be making," Palmer said. "Chad had pass interference on third down, I don't know how they didn't call it. That's where we're at right now."
But the Bengals are also realists. Struggling teams have bad things happen to them. Palmer said as much when he observed, "When you're not a very good football team and you come into a good football team's house, you have to play perfect. We're in a situation we can't play good, we can't play decent. We have to play great."
Even Ocho Cinco, after a fifth straight sub-50-yard day with 43 on three catches, offered reason.
"I was held a little bit, but I wasn't worried about it," Ocho Cinco said. "Sometimes the ref calls it, sometimes they don't call it. I just go out and play .. we have to get out of it ourselves. We can't ask the refs for help. We can't ask for their calls."
And sitting forlornly in a corner of the locker room, Perry didn't want to hear about the fates.
"No," Perry said. "We just have to get back to the fundamentals and I especially have to get back to mine."
Indeed, the Bengals lost this game because they continued their season-long trends of playing horrendous offense early and of their inability to prevent big plays on defense at crucial times.
In the first 12 minutes, the Bengals suffered a Palmer pick, a Houshmandzadeh false-start, a 12-men-in the-huddle penalty for the second time this season, and an illegal touching penalty by safety Kyries Hebert that eliminated Kyle Larson's punt inside the 5 and put it at the 20.
The Cowboys used the gaffes to build a 17-0 lead in the game's first 18 minutes. The fact the Bengals outscored Dallas 22-14 the rest of the way offered no solace. "I just finished telling those guys in that room that there is no consolation prize for losing," Lewis said. "We did some things we have to offensively, get off to a better start. We kind of dug ourselves in a hole and put the defense in a bad situation at the end of the football game. Some of the explosive plays today we have to get those things get to rest and shut down. "
When the Bengals needed to get back on the field to drive for a winning field goal, fleet running back Felix Jones sped around the Bengals' right side for 18 yards with 4:30 left and got 15 more when safety Marvin White took him down with a facemask.
Four Dallas snaps accounted for more than a third of the Cowboys' 373 yards:
Jones' 18-yarder, his killing 33-yard touchdown run on fourth-and-four on a similar play on the other side, Owens' 57-yard touchdown on a basic crossing route, and quarterback Tony Romo's 29-yard pass to tight end Jason Witten against a blitz.
Those four plays added up to 137 yards. The Bengals kept running back Marion Barber in check with 84 yards on 23 carries and Owens had just two catches, but they lost sight of Owens once too many and Jones, the rookie out of Arkansas, killed them with 96 yards on nine carries.
Cornerback Jonathan Joseph, playing spot duty in his first game back from an ankle injury, couldn't turn Jones back inside on the fourth-and-four crackback play. It didn't help that 6-8, 318-pound right tackle Marc Columbo mashed him and there was nobody behind him as the Bengals looked to be in alignment that left them short a gap on the outside.
"Probably my fault," said defensive coordinator Mike Zimmer. "I didn't call a good defense for that play." It was a tough day for Zimmer back in Texas Stadium for the first time since he made a name there as one of the NFL's most able defensive coordinators during seven years with Dallas. Although he didn't like how the Bengals handled Jones and the final rushing total of 198 yards, the defense hung in there so the offense could mount the comeback with two turnovers that turned into six points.
Highlights were end Frostee Rucker's hustle-and-strip of a Romo scramble on third-and-two late in the half and Rivers' first NFL interception. Both were truly game-changing plays because when cornerback Jamar Fletcher recovered Rucker's forced fumble at the Dallas 29 with 1:42 left in the half, the Bengals had a shot to cut the lead to 17-10 but had to settle for Shayne Graham's 31-yard field goal.
And when Rivers got his interception on the next to last play of the third quarter, a leaping grab over the middle intended for Witten, the Bengals had a shot to take the lead in front of a stunned house. Maybe even more impressive was Rivers' 39-yard return that put the ball on the Dallas 41, but the Bengals had to settle for another Graham field goal.
Yet Zimmer was ripped about the big plays.
"A simple crossing route," Zimmer said of Owens' play. "There was no pick. We took a wrong angle."
After Owens cut inside cornerback Leon Hall, it looked like White missed him and everybody else underestimated how fast the 34-year-old Hall of Famer can still jet.
But then, the Cowboys flat out forgot that Houshmandzadeh is maybe the best third-down receiver of his generation. He scored both Bengals touchdowns, one on an 18-yarder on third-and-nine and the last one that cut the lead to 24-22 with 7:39 left on a 10-yarder on third-and-seven.
And that was classic Housh, a pure improvisational route.
"If he ran the right route, he was going to be covered," Palmer said. "But they blew the coverage and he does what he always does. He's a smart football player, a coach on the field. He plays with a chip on his shoulder at times, like on the (holding) penalty, but that's why you love playing with the guy, love having a guy like that."
Houshmandzadeh was in a bunch formation with wide receiver Chris Henry alone on the other side in what looked to be four split receivers and with the Cowboys spread as Houshmandzadeh went across the field, he changed direction and the route.
"If I didn't make it," Houshmandzadeh said, "they would have been mad at me."