Updated: 2-27-08, 9:30 a.m.
Jon Fanene may still be a work in progress, but the Bengals plan to give his athleticism and versatility plenty of work when they officially extended him Tuesday instead of tendering him.
The Bengals opted to give Fanene a total of more than $4 million over the next three seasons instead of just a one-year restricted free-agent deal in the $1 million range, and they feel good about it with teams like the Browns expected to show interest if he'd been on the market.
"For a guy as fast as he is and as strong as he is, you're just glad to have him back so he can keep on improving," says defensive line coach Jay Hayes. "You're talking about a guy that was a high school quarterback."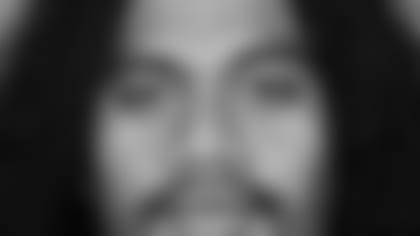 The 6-4, 290-pound Fanene, who turns 26 next month, gives the Bengals a lot of options in an offseason of uncertainty and possible change with right end Justin Smith looking at free agency.
Fanene has been a tackle in passing situations in a 4-3 and can be an end on early downs in a 4-3, as well as an end in a 3-4.
"Jon's very strong," Hayes says. "He's a guy that can make plays at the point of attack and he can move, too. He's very good technically and has good fundamentals."
After two seasons plagued with nagging muscle problems that limited him to seven games, Fanene finally got on the field in '07. He played mainly inside on passing downs and as part of the rotation at tackle.
In 14 games he had just six tackles, but he also had a sack, a fumble recovery and two passes defensed. Hayes believes Fanene has better understanding of what it takes to make it in the league now that he he's been through a variety of experiences.
"He's got to get over the physical ailments and it looks like he has," Hayes says. "He's made some changes in his workout habits that have helped him. I think he now understands that when he gets over 290, he starts pulling. And lately I've been seeing him stretching with a guy like T.J. (Houshmandzadeh) and some other guys, and they're talking about taking care of their (body) core. It's a part of becoming a pro and now that he's going into his fourth year, you expect that."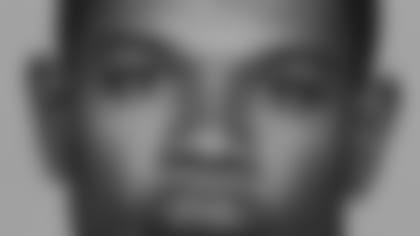 Wide receiver Antonio Chatman also signed officially for two years Tuesday. Another guy hampered by muscle problems, Chatman played in 13 games with one start for the Bengals in '07 after he shelved virtually for all of '06 and much of the '07 training camp. He returns as the incumbent punt returner after he averaged 5.2 yards on 18 returns with no fumbles. He also had 19 catches for 149 yards and his first Bengals touchdown.