After Saturday's roster facelift in which the Bengals tried to nip and tuck away some aging, the Bengals hope they are more flexible on and off the field when it comes to salary cap and special teams issues.
They also hope a younger roster is going to facilitate head coach Marvin Lewis' effort to get more people on the practice field consistently and give him more options getting to 45 players on game day.
The vet vetting of right tackle Willie Anderson, running back Rudi Johnson, and cornerback Deltha O'Neal accounted for about $8 million in cap savings for this season and gives the club options in extending potential free agents such as T.J. Houshmandzadeh and Shayne Graham, as well as a young veteran like cornerback Johnathan Joseph.
Although it hurt special teams to cut linebacker Jim Maxwell, the Bengals hope that newcomers such as safeties Corey Lynch and Kyries Hebert can upgrade a coverage team unit that retained its two top tacklers in backup safety Herana-Daze Jones and backup middle linebacker Corey Mays.
A quick roster look after the Bengals firmed up things Sunday by plucking two players off the waiver wire and cutting defensive tackle Michael Myers and putting center Dan Santucci (ankle) on season-ending injured reserve.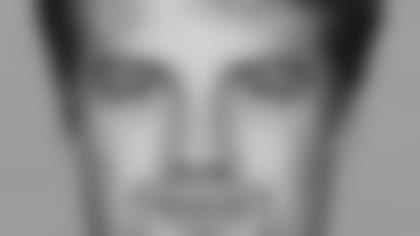 QBS (3): Carson Palmer, Ryan Fitzpatrick, Jordan Palmer.
A surprise that the Bengals opted to cut Jeff Rowe at No. 3. The CW was they would put Jordan Palmer on the practice squad after he barely played in the first three preseason games. Bottom line is the club felt Palmer exhibited more poise to go along with the fact he's the better passer than Rowe.
How much money did Fitzpatrick make for next year with his three touchdown drives, 104.2 passer rating and 79 yards on nine scrambles? **
WRS (6): Chad Johnson, T.J. Houshmandzadeh, Antonio Chatman, Glenn Holt, Jerome Simpson, Andre Caldwell.**
Chatman (punt returns) and Holt (kick returns) almost made it by default because there was no one close to return behind them. It's a big reason why the Bengals chose not to pay O'Neal $3 million after he struggled to get any kind of room on punt return (four returns for a four-yard average).
Caldwell (foot) may not be ready for the opener, when it looks like only five wideouts will be dressed. Lewis says he's close. Didn't it sound like the second-rounder Simpson is the third receiver? And he ended up leading the team in receiving in the preseason with 11 catches for 157 yards and a 14.3 average.
Who gets cut when Chris Henry comes back from suspension Sept. 29?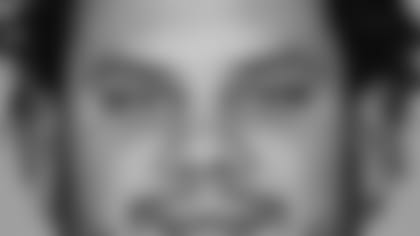 OFFENSIVE LINE: (9) Levi Jones, Andrew Whitworth, Eric Ghiaciuc, Bobbie Williams, Stacy Andrews, Scott Kooistra, Anthony Collins, Frank Davis, Kyle Cook.
Anderson's release promotes Kooistra to right tackle to back up Andrews. What happens if, as the CW indicates, Andrews leaves after the season? The leading option could be Collins, the fourth-rounder this year out of Kansas, at right tackle.
Santucci (ankle) was put on IR when the Bengals saw Davis' name come across the wire. He doesn't play center so Cook is the backup. The 6-3, 325-pound Davis played in 11 games with three starts in 2006 after making the Lions roster as a college free agent. He started two games for the Lions in this preseason.
Is the Jurassic Line (Williams at center) extinct with Anderson gone? **
RUNNING BACKS (5): Chris Perry, Kenny Watson, DeDe Dorsey, FB Jeremi Johnson, FB Daniel Coats:**
For whatever reason, Lewis has never been a big fan of Rudi Johnson and almost cut him the first season he was here in 2003. When he didn't practice for virtually a month this preseason, that was the final straw. But for four seasons he was as reliable and as durable as any back the Bengals have ever had.
They do hope Perry and Dorsey provide some danger on the perimeter with their speed. Dorsey's 45-yard run last year was the longest run from scrimmage in three years.
One thought: Perry and Dorsey have fewer than 100 NFL carries between them.
How many teams would hang with Jeremi Johnson after another bout of weight problems? It shows how much they think of his value in the running game. Coats swings as a No. 2 fullback and No. 3 tight end. **
TIGHT ENDS (2):** Reggie Kelly, Ben Utecht:
Utecht arrived as advertised with 10 preseason catches. He and Perry are as much the No. 3 receivers as Simpson and Caldwell.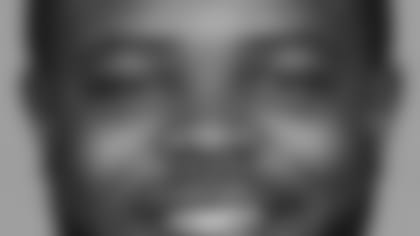 DEFENSIVE LINE (9):
Robert Geathers, Domata Peko, John Thornton, Antwan Odom, Jonathan Fanene, Orien Harris, Frostee Rucker, Pat Sims, Jason Shirley:
The Bengals may have kept an extra tackle because the third-rounder Sims (toe) won't be able to go in the opener and maybe a couple of games beyond. Plus, Odom (foot) is expected back for the opener but the Bengals have to be worried about his conditioning since he hasn't suited up since the first practice.
But it also saved them in the dilemma between Michael Myers and Shirley. Myers flat out produces whenever he gets in there and the massive Shirley flashed enough that the team thinks he's worth the project. Then when the Bengals saw the Saints had released Harris, they figured they'd cut the 32-year-old Myers and get an active guy like the 25-year-old Harris who has more time left.
Tough to see end Eric Henderson get cut. After such a good rookie year in '06, he had a tough time staying healthy. He was switched back to defensive end from SAM backer because of his natural pass-rushing abilities, but he had trouble staying healthy again after missing all of '07 with a severe broken wrist. And linebacker Darryl Blackstock took advantage to show up more on the pass rush. **
LINEBACKERS (6): Keith Rivers, Dhani Jones, Rashad Jeanty, Brandon Johnson, Darryl Blackstock, Corey Mays:**
Brooks, the third-round supplemental pick from '06 who was supposed to replace Odell Thurman in the middle, was another guy Lewis was never enamored with and his fate seemed to be sealed in the spring when he was moved out of the middle to SAM.
A superb athlete with great speed, Brooks never showed football instincts. The Bengals almost kept Maxwell ahead of him for special teams purposes, but Lewis said whenever he sketched out his 45-man game day roster he always had just six backers active.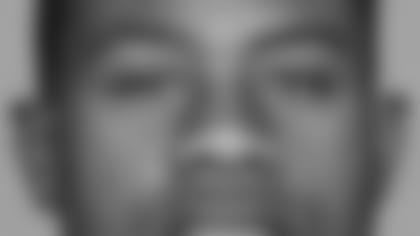 SECONDARY (10):
CB Johnathan Joseph, CB Leon Hall, CB David Jones, CB Simeon Castille, S Marvin White, S Dexter Jackson, S Chinedum Ndukwe, S Corey Lynch, S Kyries Hebert, S Herana-Daze Jones.
The club may try to get Castille to the practice squad and pick a veteran corner off waivers Sunday and it's a good week to do it. If the Bengals need more than three corners plus Herana-Daze Jones to play the Ravens next week, they're in trouble.
They went with six safeties not only because Ndukwe (knee) probably won't be ready for a week or two and Jackson's ankle is nicked, but because Lynch and Hebert emerged as top special-teamers. Look for Lynch to replace Landon Johnson as the all-important personal punt protector. Herana-Daze Jones flashed his ability to play both corner and safety competently Thursday night and probably got him back on the club.
O'Neal, 31, had a good year last season but he struggled enough in the preseason that the club just didn't want to pay him $3M if he couldn't beat out David Jones or return punts. **
SPECIALISTS (3): K Shayne Graham, P Kyle Larson, LS Brad St. Louis.**
St. Louis is now The Dean with 123 games as a long-snapper and Anderson gone.