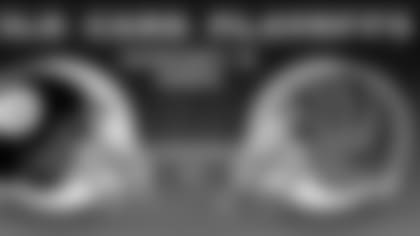 ](http://www.cincinnatibell.com/)ESPN matchup maven Merril Hoge (yes, the former Steelers running back but he lives in Northern Kentucky) fittingly leads off our panel of experts' quick spin analysis of Sunday's AFC Wild Card Matchup with the Steelers.
HOGE: This is a major chess match with the Bengals' Bob Bratkowski on offense and the Steelers' Dick LeBeau on defense. How does Pittsburgh respond to their three-receiver sets? Last time, they took their nose tackle off the field when they did it on first down and the Bengals gashed them running the ball. Then Pittsburgh left in Casey Hampton even when the Bengals went three wides. It's fascinating. The Bengals can do so much and so can the Steelers. There's so much strategy involved. The Steelers can play two down linemen and four linebackers, or their regular 3-4, anything, and the Bengals can change up, too.
And, on the other side of the ball, the Steelers are playing so much better offensively than they were the last time. A big thing is Duce Staley isn't the third-down back. I think that's a reason Cincy was able to get some pressure, but Verron Haynes is in there now and he's doing a good job.
Ben is playing good football. He's not making mistakes. People say Pittsburgh got away from the run too early last time. But with six minutes left in the game, they had thrown it 31 times and run it 26. That's as balanced as you can get. They only abandoned it with six minutes left and they were down two touchdowns, and they had to.
I just don't think Cincinnati is stout enough up front to stop the Steelers consistently. If it's a clean game, I don't see Pittsburgh losing. If the Bengals can come up with those turnovers like they did last time, then I think they've got a chance. But not if Pittsburgh plays a clean game.
But, I'll tell you. In Carson Palmer, they've got something special. He's the kind of guy I haven't seen in the last 10 years. He's a rare and unique player. With him in there, they're going to have a chance and I think it's going to be a great one.
PREDICTION: Steelers, 28-24.
Len Pasquarelli, ESPN.com: I think the Bengals feel like the Steelers have trouble matching up with their receivers across the board. Plus, Bob Bratkowski has had success when he spreads out the Steelers. Some people think that helps you pick up the pass rushers in the 3-4.
In the first game, I think Marvin fell into the trap of getting away from the run too early, and I think in the second game Cowher fell into the trap of getting into a shootout with Cincinnati too early. In the playoffs, you tend to be what your team is, and the Steelers have won their last four games by running the ball and rarely throwing. I think being at home gives the Bengals an edge.
Peter King, Sports Illustrated: I like Pittsburgh because A) They're running the ball like they did when they went into Cincinnati earlier this year and ran it on them and B) They're running it like they were last year when their ratio was something like 60 to 40 run. If Pittsburgh wasn't running the ball so well, I'd go with the Bengals. But the Bengals are going into the playoffs with the least momentum of any of the 12 teams, and the Steelers are starting to look like they did last year.
Clark Judge, CBS Sportsline.com: Until their three-game losing streak, I thought the Steelers were as good as any team in the NFL, and right now they're running the ball great and their quarterback isn't making any mistakes. With their defense, they're a very dangerous team. Until Cincinnati proves it can stop the run, I think you've got to take the Steelers.
Jim Trotter, San Diego Union-Tribune: Even though they made so many mistakes, the Steelers nearly won the last game. They had four turnovers, Roethlisberger threw three interceptions, they gave up a 94-yard kick return, and they still could have won it. I just don't see them making that many mistakes again.
Pete Prisco, CBS Sportsline.com: Pittsburgh doesn't have the secondary to cover the Bengals receivers. They don't have the nickel corners. Pittsburgh has run the ball well lately, but I don't think they'll be able to keep up with Cincinnati's offense. Still, the last man with the ball wins, and I think the Bengals have got more to win on a field goal at the gun. Plus, it's absurd to be an underdog at home in the playoffs. It means a lot.