This is my sixth year as the Bengals radio play-by-play announcer and the first time I will not have the opportunity to call a playoff game.
Is it just a one year dip?
They're asking the same question in Carolina and Arizona. The two teams that met in the NFC Championship Game last year are a combined 10-16-1 this year.
"I think it's just life in the NFL," former Bengals quarterback Boomer Esiason told me this week.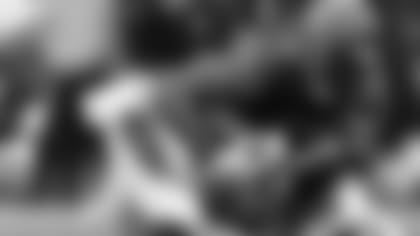 Sunday's 24-20 loss to Pittsburgh was a microcosm of a frustrating season for Cincinnati. It marked the fourth time this year that the Bengals held a fourth quarter lead and did not hold on to win.
"That's crept up on us all year – having some issues in the second half," said center Russell Bodine. "You've got to play a full 60 minutes in the NFL and we didn't do that today."
"We jumped on 'em early," said receiver Tyler Boyd. "All we had to do was finish them."
After scoring on all four of their first half drives and dominating time of possession 17:59 to 12:01, the Bengals were shutout in the second half. Cincinnati finished with 38 yards of offense in the final two quarters including just nine yards in the fourth.
"I don't think we were as productive running the ball in the second half," said head coach Marvin Lewis.
"It was like they were playing offense in a closet," said my broadcaster partner Dave Lapham. "There was nothing that was threatening the back end of the Steelers defense. It really caught up with them in the second half when the running game was contained a little bit better."
"Man, it's so rough to lose like that," said Boyd.
The absence of A.J. Green on Sunday eliminated the Bengals' best deep threat. A 25-yard pass to Brandon LaFell was Cincinnati's only play of 20-or-more yards while the Steelers had six passing plays of 20-plus.
After throwing 25 touchdown passes in his first 12 games last season, Andy Dalton has 16 TD passes with two games remaining this year. But Esiason says that Dalton's stats are deceiving.
"I think Andy's had a really good year despite the free agent defections of Marvin Jones and Mohamed Sanu, the injuries to Tyler Eifert and A.J. Green, and the problems they've had on the offensive line in pass protection," Boomer told me. "I think he's standing in there strong, he's a tough kid, he's everything you want in a quarterback in the NFL, and next year should be another year with significant expectations.
"When you look at all of the circumstances surrounding the team – on top of losing three coordinators to become head coaches in other cities – you realize that the Bengals have been poached and next year hopefully they'll add a couple of draft picks and maybe a couple of free agents and get right back to where they belong."
The Bengals should benefit from all the snaps going to Boyd and fellow rookie wide receivers Alex Erickson and Cody Core.
"They'll be good players in the future, but right now there's a learning curve and unfortunately it impacts the quarterback in a negative light," said Esiason. "I think about the wide receivers that I played with when they were rookies like Wayne Chrebet in New York. He was a good rookie but he turned out to be a great player, and hopefully one of these rookies will turn out to be that – a good rookie who will turn out to be a great player and a nice piece of the offense next year. When they come back next year they're going to be totally different because they'll know all the vocabulary, they'll know exactly what their assignments are, and Andy will feel more comfortable with them in really high anxiety situations."
Boyd expected to be heading to the playoffs as a rookie when he was selected in the second round by the Bengals this year. Instead, his first season will end on New Year's Day against Baltimore.
"Coming into this organization, I felt like I was going to fill the void of the guys that departed," said Boyd. "I'm pretty upset because I wanted to continue to play."
Cincinnati Bengals host Pittsburgh Steelers at Paul Brown Stadium in week 15 of the regular season 12/18/2016