---
---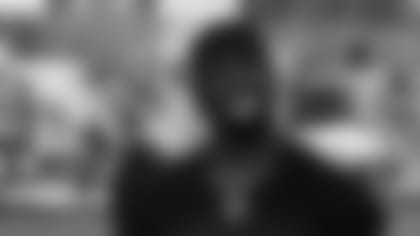 Jackson gives the Bengals another veteran presence on the defensive side of the ball. (Bengals photo)
GEORGETOWN, Ky. - Let's face it.
The Bengals have always been an offensive franchise. They were founded by the same guy that founded the West Coast offense. Their lone Hall of Famer is an offensive player. Of their 39 Pro Bowlers, only a dozen are defenders.
Dexter Jackson, who has that sixth sense Marvin Lewis covets for a defense that at times has lacked common sense, senses that.
"When you get to January, you can't throw the ball 50 times," Jackson says. "It's too cold, the wind is blowing , snowing. You've got to run the ball and play defense and I'm trying to get the guys to understand that. That's what we're trying to fight for."
It's an hour after Monday morning's practice and Jackson is doing the second thing he does best. He's talking, even though he just had yanked two IVs out of him and had the blankets removed after being treating for dehydration. The subject is attitude, the best thing he brings to the Bengals (besides tackling and savvy) and he is warming to it like the afternoon.
"Always at Florida State, it was, 'Run to the ball, run to the ball. Practice how you play. Practice how you play.' In Tampa, it's 'Run to the ball, everybody gets there,' " Jackson says. "Here, everybody runs to the ball, but it's not that intense. That's the contrast in Tampa. The defense was the focus, so we put more emphasis on that. Right now, that's why it's good to get the crowd going with the defense."
Jackson has been doing his work subtly. From shoving receivers at the end of a play that has brought applause to challenging the crowd at the minicamp Open House last month at Paul Brown Stadium.
"He had a whole section of the crowd cheering," says secondary coach Kevin Coyle. "He gives a shot at the end of the play and it's like, 'The end of the road is here. We don't expect anything big to go against us.' That's the attitude he takes and that's something we do need and he brings that to us.
"We know we can play better on defense and part of that is the chemistry and the attitude that the group takes. He has (the experience) of a championship defense and hopefully he can be a catalyst to in building that."
Wide receiver Tab Perry has noticed.
"That's Dexter. Letting you know if it was for real, he'd be knocking your head off," Perry says. "There's more intensity with Dexter around. He brings a different edge."
Which is funny Jackson is pushing the offense because that's a major reason he signed what has been reported as a four-year, $7.6 million deal. He watched some tape and realized that although his seven NFL seasons have been productive and noteworthy, the Bengals gave him something he never had: He had never been on a high-powered offense.
"I thought to myself, 'What are my chances of doing that?' " Jackson says. "(In Tampa) it was always the defense bend but don't break, bend but don't break. You had to play perfect games not to lose. Now I come here and we don't necessarily have to be perfect but we know our offense is going to put up points."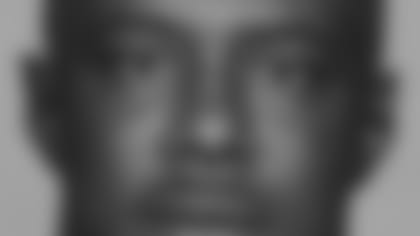 Jackson talks a lot about Tampa, which the Bengals love because Lewis and Coyle are avid admirers. And he loved it there enough that his next visit on the free-agent tour was a virtual lock with new Vikings defensive coordinator Mike Tomlin, his secondary coach in Tampa Bay.
But even though he became the third defensive back to be named a Super Bowl MVP when his two first-half interceptions of Oakland's Rich Gannon set the tone for the Bucs' 20-3 lead at the half in a 48-21 win, Tampa Bay didn't re-sign Jackson the next season.
And it's not lost on Jackson that the Bucs defense fell from No. 1 to No. 5 in 2003 during that year he spent in Arizona and when he returned in 2004 they went back to No. 1.
(The Bengals very nearly signed Jackson in 2004 instead of Kim Herring, but Jackson's back wasn't right until closer to the season.)
Safety John Lynch became a folk hero in Tampa while Jackson toiled fairly obscurely. The play in Cincinnati in 2001 might serve as a metaphor, where Jackson took on lead blocker Lorenzo Neal in overtime in the shadow of the Bengals goal posts and Lynch ended up recovering running back Corey Dillon's fumble that set up the eventual winning field goal.
"I was the force that nobody knows," Jackson says of his Tampa days. "Take nothing away from Lynch. He's a great guy. But when it came time to cover, I had to cover the receivers. Before he had surgery for his back and shoulder that were always hurt, if people noticed I was the person always in the box. I was always there, but it was the people who played against us that knew how well I played."
Like Lewis. Jackson had two sacks against his Ravens in '01 and in his first year as head coach of the Bengals in '03 in Arizona, Lewis watched him come up with a fourth-quarter interception of Jon Kitna to secure Arizona's 17-14 win.
But Jackson looks to be the perfect piece in an incomplete jigsaw puzzle that finished 28th in NFL defense last season. In the last eight games, the Bengals invisible safety play was a huge reason they gave up a total of 10 passing and rushing touchdowns of at least 20 yards. One of the reasons the Bengals opted to pay Jackson about $2 million per year instead of Marlon McCree $3.2 million (they offered $3 million)? The Bucs led the NFL last year in giving up the fewest runs of at least 20 yards with three.
Jackson feels guys like Tomlin and Bucs defensive coordinator Monte Kiffin realized that.
"They said the reason we were winning is because we didn't have the long breakout runs anymore, didn't have the deep passes," Jackson said. "I think people in the NFL get caught up on big names, big interceptions, or big hits. They don't look at the little things. (Like) lining up for the next play. That's one of the nuances people tend to overlook when watching football."
In the NFC Wild Card against Washington the night before the Bengals lost to the Steelers in the AFC Wild Card back in January, Jackson knocked away a double pass. Even though the Redskins beat the Bucs, 17-10, Jackson had several coaches tell him on the free-agent tour that five percent of the players in the league would have made that play.
"It was set up so perfectly. Their guard and tackle (were lined up) so it looked just like a power. But for some reason, the receiver's demeanor ... it just wasn't right."
(The next night, of course, the Bengals didn't exactly handle the double pass as Pittsburgh wide receiver Cedrick Wilson snuck by everybody for a wide-open 43-yard touchdown that blew the guts out of what had been a 21-17 game.)
Jackson is trying to get the Bengals defenders to see the big picture, "not just the window dressing," and he has found a more than willing listener in free safety Madieu Williams. Williams, one of the rising safeties in the game, has still played just 20 NFL games.
"The guy knows how to pattern read," Williams says. "He understands where the pattern is going to be. That just comes from experience. That's the thing he's had to learn. It's very subtle."
What isn't subtle is Jackson's talking. Because he has to make half the calls and the checks at the line of scrimmage, Jackson says it's only natural he's a yapper. Williams says he'd like to think the defense has found its version of Chad Johnson.
"You can always hear him when we're stretching. That keeps it light," Williams says "You need that when the season starts to wear down."
A few hours later, the Bengals "January Man" is sitting out the night practice after his bout with the IVs and he's holding a Gatorade bottle on the sidelines talking to the other DBs. Suddenly, he makes the play of the night. Quarterback Doug Johnson has fired a high pass sailing toward the crowd on the side when Jackson blandly reaches up one hand, plucks it out of the air, and cradles it to his chest.
A heck of a catch, but he looks into the stands and doesn't even hear a whimper.
"I guess they like their offense," he starts yapping to the guys. "But come January ... "