What has been lost in the disappointment of not getting USC defensive tackle Sedrick Ellis is if there is any position on the Bengals that needs a quick transfusion of talent and leadership with a first-round pick it is linebacker.
Keith Rivers, and it will always be ironic that he was Ellis' college teammate, offered 55 reasons why he can do it right now when he briskly arrived in the A Gap Sunday and left just as quickly Monday morning in what was more like a veteran free-agent visit than a rookie's introductory tour of Cincinnati and Paul Brown Stadium in the Leon Hall tradition.
Fifty-five was Rivers' number at USC, the latest in a line of linebacker royalty stretching back to Junior Seau and Willie McGinest, one of his mentors that texted him Sunday morning with congratulations and advice.
There has been no royalty in the Bengals' recent defensive vintage. Indeed, former defensive coordinator Chuck Bresnahan grew frustrated with the fact that while the offense was paid a king's ransom, the defenders were relative paupers.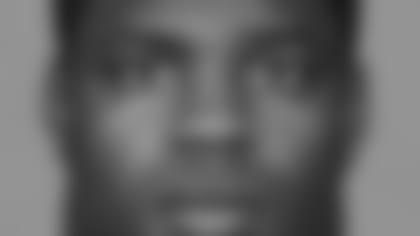 But Rivers now automatically becomes one of the top paid players on the team by virtue of his top 10 contract. And except for 10-year man Dhani Jones, a veteran of the Super Bowl, no Bengals backer has played in more big games than Rivers.
Not when the backer with the most Bengals games is CFL refugee Rashad Jeanty with a mere 22.
"I'm just going to show up every day and work as hard as I can," Rivers said when asked if he can bring that defensive tradition from USC to PBS.
Ken Norton Jr. played linebacker in the NFL for 13 seasons and Marvin Lewis has coached backers in a variety of forms for 17 more and both are convinced Rivers can lead his position group right now.
"I don't think that's a question," said Lewis, the Bengals head coach, and Norton, Rivers' position coach at USC, offered, "he was a leader of the whole group from being the first guy in my line to getting guys pumped up on the bus on the way to the game and getting the thing rocking."
As he wore the standard Draft Weekend apparel—business suit topped by Bengals ballcap—he shuttled from office to office carrying a bulging Bengals Pro Shop bag and while wolfing down a Reuben sandwich as he unwrapped the tin foil, Rivers operated at the warp speed of one of his college workouts.
"Sometimes I had to pull him out of practice because he was going too fast," Norton said Sunday.
Much like Hall, the Michigan cornerback who arrived last year, Rivers exudes a comfort with the NFL circus that comes from being a top player in one of the most scrutinized programs in the nation. Rivers had a quick, easy comeback for the media when told Bengals quarterback/USC legend Carson Palmer wanted Ellis.
"Gee, we've got the same agent, too, and he wanted the other guy?" he said with a laugh.
He's also used to the big-stage props.
"We had a lot of calls. It was a pro-style defense. It should help me with my learning curve," Rivers said. "I've talked to guys who have been in my situation like Lofa Tatupu (another No. 55 and now Pro Bowl linebacker). I've asked him about the differences between pro and college football, and he said they were subtle. Hopefully, with the leadership of guys like Carson Palmer and John Thornton, I can avoid those pitfalls that rookies face."
Suddenly, Rivers becomes a given at a spot that is awash in question marks. Odell Thurman hasn't played in two years. Ahmad Brooks has played just five quarters as an NFL starter. Those are Cincinnati's two best athletes. At 30, Jones is the club's only solid veteran, the man that rescued the Bengals last year but he was on the street last September when they came calling.
"The nice thing about it is he'll be able to start when everybody else is learning the new defense," said Paul Guenther, who assists new linebackers coach Jeff FitzGerald. "Obviously we're going to be doing things differently. How we do our calls, how we package things, different coverages, and how we do fundamentals. Every coordinator is different."
FitzGerald and new coordinator Mike Zimmer aren't saying where they are going to line up Rivers. The working theory is that they'll put Rivers in the middle in an automatic move that gives them the stability Lewis has never had at the position in his six seasons. Plus it frees up Thurman and Brooks to roam the outsides.
But FitzGerald and Zimmer are not saying where they are going to put Rivers. And they'd probably like to wait to see what he does at the rookie minicamp this weekend.
But what Zimmer and FitzGerald have been known to do is put Rivers in the spot where he can do what he does best, which is diagnosing and running sideline to sideline.
That could be a weakside linebacker at USC, or it could be a middle backer in whatever Zimmer and FitzGerald are concocting. Guenther, who also assisted Ricky Hunley last year, says that the other nice thing about Rivers is that he can do whatever needed and that's vital in a scheme Zimmer at least wants to be multiple.
"He can play inside or outside in a 4-3 or a 3-4," Guenther said of the base 4-3. "I think once we get acclimated, we're going to want to play some three-man line, and he's a guy with that great flexibility."
Norton, who played on Super Bowl champions in Dallas and San Francisco, knows what a winner in the pros looks like.
"He's probably already asked for his playbook," Norton said. "He played Will for me, but he also played on the strong side, he played rush end, he played nickel linebacker."
And Norton doesn't know if Rivers is going to match his 13 seasons, but he thinks he could.
"He knows how to take care of his body; he's very durable," Norton said. "He brings a passion to the game, a great work ethic to the game. Other guys see him do it, and they follow along. He'll help them watch film."
Rivers is careful to fire out the old standby that rookies should be seen and not heard. But he knows what the word "leader" means.
"A leader is someone who does what's right on and off the field, even when no one is watching," he said. "You are doing the extra rep, even though you are tired and nobody is around. Showing work ethic, and working hard. Staying after if you have to so you can get things right, so you can prevail on Saturday - or Sunday now."
Norton, who won on the biggest Sunday of all, thinks Rivers can show them the way.
"If he gets the support," Norton said. "If the people around and in the Bengals tell him, 'We're passing you the torch, we expect you to lead,' he'll oblige. He has the ability to pull guys along with him."