Five questions the Bengals must prioritize before the 2008 NFL Draft and on the eve their smashmouth schedule against the AFC South and NFC East gets released Tuesday.
1. Can they count on linebackers Ahmad Brooks and Odell Thurman?
Although Thurman could be reinstated this week, head coach Marvin Lewis is already on record saying the Bengals can't count on him. Lewis is also being cautious about Brooks after last year's slow transition to starting middle backer eventually got wiped out by a serious torn groin.
Titans cornerback Pacman Jones is reportedly applying for reinstatement Tuesday and Thurman may be close, too, because Bengals president Mike Brown said the club had been told mid-April for a decision. If the Bengals have concerns about these guys, that could be reflected in the first three rounds, where they have four of the first 97 picks. At first blush, the fact they haven't pursued a veteran like Takeo Spikes or Brian Simmons to provide middle backer insurance would indicate they're not up in the bit yet.
And it would be hard to see the Bengals taking USC linebacker Keith Rivers at No. 9 given their track record and the league's history this decade in ignoring linebackers in the Top 10.
But they have to get ready for a brutal schedule featuring six of the league's top 10 running teams and they need to count on somebody. Penn State inside backer Dan Connor is most likely gone by the time the Bengals pick 46th in the second round. Miami's Tavares Gooden could be there, as well as Tennessee outside backer Jerod Mayo.
If the Bengals think they can live with Thurman and Brooks, maybe they don't jump at an inside backer until the late rounds.
As for the David Pollack return announcement, the longer it goes without one makes you think it's going to be a retirement announcement instead.
2. How Big Do They Want Their Defensive Tackles?
Ever since Lewis arrived in 2003, the Bengals have lusted for a big body at D-tackle to pair with the athleticism of Domata Peko and John Thornton.
It is an XL laundry list of Daryl Gardener (6-6, 295), Warren Sapp (6-2, 300), Sam Adams (6-3, 360), Shaun Rogers (6-4, 340), and Dewayne Robertson (6-1, 317).
And, the four tackles they've drafted in the Lewis era have reasonably the same dimensions. Sixth rounder Langston Moore, 6-1, 305 in '03, fourth-rounder Matthias Askew, 6-5, 300, in '04, the 6-3, 315-pound Peko a fourth-rounder in '06, and sixth-rounder Matt Toeaina, 6-2, 310 in '07. Only Peko remains.
But many Mock Drafts are giving the Bengals USC defensive tackle Sedrick Ellis, a ferocious competitor that has clawed his way to the top of the draft despite being just 6-0, 310 pounds. His long arms, deft hands, and strength have overcome a frame that some scouts fret won't get any bigger. Scouts Inc. calls him undersized and not a two-gap player, which is what the Bengals have needed from one guy in the middle to stop the run.
Even if he's not an ideal fit, he is a playmaker and the Bengals need playmakers on defense no matter the size. 3. Can The Running Backs Bounce Back?
Since he can't get on the field in May and June, Kenny Irons could be closer to PUP than training camp. And there has been no word about Chris Perry. Rudi Johnson insists he's over the hamstring problems that limited him to 2.9 yards per carry last year, but even before he got hurt he has averaged 3.5 yards per carry since 2006.
So, what the Bengals know they've got for sure, really, is one proven and healthy back in Kenny Watson, the ultimate professional. DeDe Dorsey played just long enough to tease but not enough to ease concerns about depth.
If the Bengals think that Johnson can get back to where he was in 2004 and 2005 and that he's healthy, then, OK, they don't have to go out and get a big bell cow back. The biggest ones (which often translate to the best three-down backs) are gone before they pick at No. 46.
But it's never a popular decision for a team to take a running back in the first round, particularly for a franchise that has netted a combined 564 yards from their last two first-round backs because of a devastating series of injuries to Ki-Jana Carter (1995) and Perry (2004). Or for a franchise that finished 25th or worse in NFL defense in 12 of the last 18 seasons.
Plus, in the past few weeks Johnson and Lewis have alluded to the problem in the running game being more about emphasis and team execution rather than talent.
If that's the answer and the Bengals believe Johnson is tracking, Dorsey is what he is and is a good speed back that should be used more and Watson has enough left at age 30, then they wait to the third or fourth round or maybe even later to get a guy for depth instead of jumping in the second for a Matt Forte or a Kevin Smith.
4. How Comfortable Are They At Receiver?
Chad Johnson is 30 and mad. T.J. Houshmandzadeh is 30 and going into the last year of his deal.
The Lions don't appear to have called offering Roy Williams and the Bengals don't appear to be offering Johnson to anyone in a pre-draft trade. And extending Houshmandzadeh still looks to be on the agenda.
But never mind the starters. The third-receiver paragraph begins with "What," and ends with a question mark.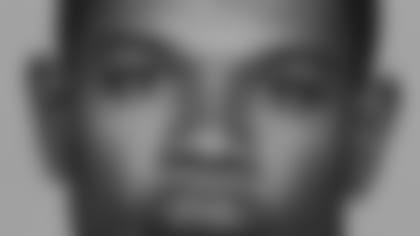 Antonio Chatman has never been fully healthy in two years, Glenn Holt is more of a special-teamer, and the newly-inked Doug Gabriel hasn't played in a year, and with less than two weeks before the draft there aren't going to be any definitive answers.
So is it a two-receiver draft or a three-receiver draft for the club's 10 picks?
KC Joyner, ESPN.com's stat guru, would probably argue for two because he believes the value of a third receiver is overrated.
Joyner argues that a third receiver is thrown four to five passes per game, which in Henry's case he says they would be of the vertical variety.
"Twenty-six of the 38 passes thrown his way in the eight games he played in last season were of medium or higher depth (11-plus yards)," Joyner writes. "Henry gained 280 yards on those passes. If that pace were prorated over the course of an entire season, it would mean Cincinnati has to find players to make up for 560 vertical yards in around 50-55 pass attempts.
"Between them, Chatman and Holt had 18 vertical pass attempts and gained 138 yards on those passes. Using the average of four to five pass attempts per game, we can say that these two put up about one-third of a season's worth of vertical pass attempts. If we multiply their totals by three to mimic a full season of play, their numbers would move up to 54 vertical pass attempts for 414 yards. That isn't quite at Henry's level, but it would be only 146 yards behind."
What Joyner fails to take into consideration is the offense needs to be better than last year and what Henry did with those vertical passes. Holt has one touchdown out of 17 career catches. Chatman has six TDs out of 93 catches, or one every 15.5 balls. Henry had 17 TDs on 88 balls, a touchdown every 5.2 catches.
Call it a three-receiver draft.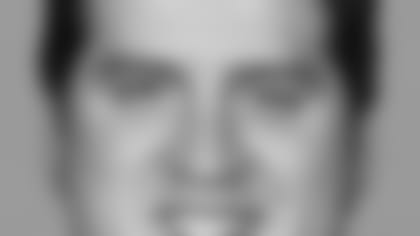 5. How Set Are They On O-Line Depth?
Although Lewis has called for center Eric Ghiaciuc to expand his mental grasp of the game, the Bengals don't look to be making a move there any time soon and they appeared to be pleased enough with seventh-rounder Dan Santucci's work in a backup role as a rookie center that they let veteran Alex Stepanovich go in free agency.
They've got plenty of tackles, but if they feel the need to beef up in the interior, it looks like they'll do it later rather than sooner and they've had success in the later rounds on the line lately going for depth. Besides Santucci, current guard-tackle backup Scott Kooistra is a seventh-rounder from '03 and guard-tackle Stacy Andrews went in the fourth in '04.
There just isn't a lot of room. The Bengals usually keep nine linemen and with the five starters, Andrews, Kooistra, and Santucci, that is probably their top eight heading in. Plus, they like guard Nate Livings as he eases into his third year in the system. So maybe it's a practice squad spot.
But, remember this: The Bengals have always done a great job rarely reaching for an O-lineman. They shocked people where they took Levi Jones, but he turned out to be worthy of a top 10 pick. And they were shocked when Eric Steinbach and Andrew Whitworth were there in the second round and Kooistra still there in the seventh.
If there is a guy they like (except, most likely, the first round), they won't hesitate.