"ON THE CLOCK"PRESENTED BY GUINNESS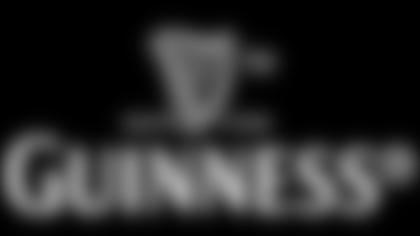 WHAT: Bengals Draft Show
WHEN: Wednesday, April 26 (7– 8 p.m.)
WHERE: Local 12 (CBS); Video re-broadcast will also be available on bengals.com
WHO: Head Coach Marvin Lewis and the Bengals Player Personnel staff
WHY: Get the latest insight into the Bengals preparations for the 2006 NFL Draft
YOU: Submit your 2006 NFL Draft question for Bengals radio analyst Dave Lapham to answer during the Draft Show.
OFFICIAL BENGALS DRAFT DAY PARTY
!You're invited to a Draft Party at Paul Brown Stadium on Saturday, April 29 beginning at Noon. Join Bengals players watching ESPN coverage on all the television monitors, meet the Ben-Gals cheerleaders, and participate in prize raffles. Click here for more details.

HEARD ON THE BOARDS

![](http://boards.bengals.com/forums/index.php?)
Got an opinion on who the Bengals should select in this year's draft? Log on to our message boards and share your thoughts with other Bengals fans around the world.

Here's today's featured post heard on the boards:

Forum: NFL Draft
Topic: Will Williams, Hill, or Cromartie be there at #24?
Member: sattva28
Posted: April 17, 11:13 PM

Message:Cromartie is an absolute stud and we would be very lucky to get him. Have you seen him play? He is one of those players that sticks out like a top college recruit playing in a high school game - a lot like Reggie Bush looked in the Notre Dame game this year (or any game this year for that matter). Anybody that doesn't understand why we would draft him obviously doesn't know what they are talking about. ACL injuries are not scary anymore. I don't think we will have to worry about it though. He will be long gone.
>>> Read more on the boards...
!
!
| | |
| --- | --- |
| ! | April 17, 2006 |
| | |
| --- | --- |
| ! | April 12, 2006 |
!
!
NFL SCOUTING COMBINE COVERAGE !
Leonard Pope
!
Tye Hill
!
Donte Whitner
!
Brodrick Bunkley
View profiles of the prospects that could be available to the Bengals with the No. 24 pick in the first round (listed alphabetically).
| | | |
| --- | --- | --- |
| ! Jason Allen, CB/S ! Darnell Bing, S ! Brodrick Bunkley, DT ! Bobby Carpenter, LB ! Antonio Cromartie, CB ! Chad Greenway, LB ! Tamba Hali - DE ! Tye Hill, CB ! Thomas Howard, LB | ! D'Qwell Jackson, LB ! Kelly Jennings, CB ! Johnathan Joseph, CB ! Mathias Kiwanuka, DE ! Manny Lawson, DE/LB ! Marcedes Lewis, TE ! Marcus McNeill, T ! Leonard Pope - TE ! DeMeco Ryans, LB | ! Ko Simpson, S ! Ernie Sims, LB ! Gabe Watson, DT ! Donte Whitner, S ! Jimmy Williams, CB ! Kamerion Wimbley, DE ! Eric Winston, T ! Claude Wroten, DT ! Ashton Youboty, CB |
**

BENGALS PRO BOWLERS - WHERE THEY WERE DRAFTED

**
**

FIRST ROUND

**
**Pro Bowler**
**Pro Bowls**
**Year Drafted**
**Overall Selection**
**College**
QB Carson Palmer
1
2003
1
USC
C Bob Johnson
1
1968
2
Tennessee
T Anthony Munoz
11
1980
3
USC
DT Mike Reid
2
1970
7
Penn State
T Willie Anderson
3
1996
10
Auburn
WR Eddie Brown
1
1985
13
Miami (Fla.)
WR Isaac Curtis
4
1973
15
San Diego State
 
**

SECOND ROUND

**
S Tommy Casanova
3
1972
29
LSU
TE Dan Ross
1
1979
30
Northeastern
LB Bill Bergey
1
1969
31
Arkansas State
WR Carl Pickens
2
1992
31
Tennessee
WR Chad Johnson
3
2001
36
Oregon State
WR Cris Collinsworth
3
1981
37
Florida
QB Boomer Esiason
3
1984
38
Maryland
RB Harold Green
1
1990
38
South Carolina
RB Corey Dillon
3
1997
43
Washington
RB Pete Johnson
1
1977
49
Ohio State
CB Eric Thomas
1
1987
49
Tulane
 
**

THIRD ROUND

**
LB Jim LeClair
1
1972
54
North Dakota
QB Ken Anderson
4
1971
67
Augustana
S David Fulcher
3
1986
78
Arizona State
RB Paul Robinson
2
1968
82
Arizona
TE Rodney Holman
3
1982
82
Tulane
 
**

FOURTH ROUND

**
RB Rudi Johnson
1
2001
100
Auburn
KR Tremain Mack
1
1997
111
Miami (Fla.)
 
**

FIFTH ROUND

**
P Pat McInally
1
1975
120
Harvard
 
**

SEVENTH ROUND

**
CB Lemar Parrish
6
1970
163
Lincoln
G Max Montoya
3
1979
168
UCLA
 
**

TENTH ROUND

**
NT Tim Krumrie
2
1983
276
Wisconsin
 
**

TWELFTH ROUND

**
TE Bob Trumpy
4
1968
301
Utah
BENGALS 2005 DRAFT CHOICES
Rd.
Player
Pos.
College
Sel. #
1
David Pollack
LB
Georgia
17
2
Odell Thurman
LB
Georgia
48
3
Chris Henry
WR
West Virginia
83
4
Eric Ghiaciuc
C
Central Michigan
119
5
Adam Kieft
T
Central Michigan
153
6
Tab Perry
WR
UCLA
190
7
Jonathan Fanene
DE
Utah
233