The Bengals could go 12-4. They could go 8-8. Like about half the NFL.
But like about a handful of teams with either an elite quarterback or a superb head coach, or at least one top five unit on either side of the ball (Pittsburgh, Indianapolis, New England, Denver, Jacksonville, the Giants, Carolina, Tampa Bay, Seattle), they can also win it all.
Here are a dozen reasons they go 12-4 to match their best record in franchise history by the two Super Bowl teams. (In no particular order:)
1. CONTINUITY: Every starter back on offense for the third straight season. Only three new starters on defense and no rookies. Unheard of these days in free agency.
Last year, the offense had its best individual rushing, passing and receiving seasons with players who should be better on paper. It's an offensive league, right? Of the five offenses that finished ahead of the Bengals last season, three of them won at least 13 games (Indy, the Giants, Seattle) and another one won 11 (Denver).
2. MATURITY: The Bengals lived through that miserable Wild Card loss to Pittsburgh, losing their quarterback, their composure and their pride when Steelers head coach Bill Cowher rubbed their faces in the We-Dey malarkey. What's that old saying? If it doesn't kill you, it makes you stronger?
Look at the recent Super Bowl teams. Pittsburgh (stung by the Patriots at home), Seattle (flattened by the Packers in OT), Philadelphia (blown out by Tampa Bay at home in a championship game), Oakland (bewitched by the refs, snow, and Tom Brady) all survived and learned from traumatic playoff experiences before making it. 3. MARVIN LEWIS:
Talk about a guy with something to prove and a certain segment of fair-weather fans and critics. After Chad Johnson went Three Mile Island, five of his players got arrested, and the defense of the Resident Defensive Genius went in the tank down the stretch, some people openly wondered how much control this guy actually had.
Well, Mike Brown never blinked in ripping up his contract and giving the guy a new five-year deal and rightfully so. Lewis is the main reason we're having this discussion at all.
In his first three seasons, his clubs have won 27 regular-season games. More than Tony Dungy (24), Bill Parcells (22), Bill Belichick (20), Tom Coughlin (24), Marty Schottenheimer (24), and Jeff Fisher (23).
He is just eight wins away from having the third most victories in Bengals history behind Sam Wyche (64) and Paul Brown (55). In his three seasons, the Bengals have won 12 games on the road, one more than they won in the previous seven seasons combined.
4. THE SCHEDULE: Maybe it's not the toughest in the NFL on second look. OK, the last three games (at Indy, at Denver and home against Pittsburgh) are miserable. But in this opening four-game stretch, couldn't they be catching Kansas City (new coach and offensive tackles), Pittsburgh (wobbly quarterback) and New England (rebuilt defense) at just the right time?
Then check out the seven games from Oct. 29-Dec. 10. They play Baltimore twice, Atlanta, San Diego, and Oakland at home, and New Orleans and Cleveland on the road. Only San Diego had a winning record last season.
Sure, they play four of last season's top five defenses (No. 1 Tampa Bay, No. 3 Carolina, No. 4 Pittsburgh and No. 5 Baltimore), but they also play six defenses that finished 15th or below and they have a top six offense themselves.
If you're worried about the defense, how many offensive juggernauts do they face? Four finished in the top 10 (the Chiefs, Indy, Denver, New England), but six finished 20th or lower.
Look at it a little closer, and the matchups aren't so bad. 5. CARSON PALMER:
Lewis talks about a sense of calm, so how about this guy? He's been on magazine covers, in medical journals, and on posters and, ho-hum, he eases through the most demanding injury and rehab in all of sports and, yikes, looks even better than last year.
Look, we're probably kidding ourselves that he's going to repeat the perfection of the preseason or the mind-boggling stats of last season. Players historically are better in Year Two of a reconstructed knee.
But he'll be better than he was in 2004, and that means a Pro Bowl, a run at MVP, and giving the Bengals a shot at the whole thing.
6. NFL's BEST TACKLE TANDEM: If the Palmer era has proven anything it's that it all starts up front. If they give the kid time to throw, he's lethal and this is where three-time Pro Bowler Willie Anderson at right tackle and emerging left tackle Levi Jones come in. They give up sacks like Tiger Woods gives up fourth-round leads. Hardly ever and this is where the matchups come in again.
Anderson-Jones face some of the league's most hellacious 1-2 pass rushers: Rucker-Peppers in Carolina, Freeney-Mathis in Indy, Suggs-Thomas in Baltimore, Porter-Haggans in Pittsburgh, Abraham-Kerney in Atlanta, Rice-Spires in Tampa.
The Bengals play four of the AFC's five top sacking teams from last season, as well as Carolina, second in the NFC. But the Bengals counter with an offensive line that gave up the fewest sacks in its history last season.
By the way, Anderson is a Super Bowl appearance and two more Pro Bowl berths away from being a legit Hall of Fame discussion. 7. CHAD JOHNSON:
He scores touchdowns. He wins games. He helps make T.J. Houshmandzadeh and Rudi Johnson Pro Bowl players and helps put Chris Henry on the cusp. No one can change a game like he does so quickly. Just ask "Pac Man" Jones in Tennessee, or Chris McAlister in Baltimore or any of the poor cornerbacks in Chicago or Cleveland. He has taken all of them in the fourth quarter and used them in the clutch, drawing them either into penalties or big plays because they simply can't hold him off at the line of scrimmage. What does it say that nobody, not even Jerry Rice, has won four straight conference receiving titles and he's 16 games away from it.
That is something that appears on a Hall of Fame resume.
8. RUDI JOHNSON: He's a Super Bowl back. Durable. Productive. Wind him up and he goes for 1,450 yards. Note that Oct. 1 matchup with Corey Dillon and the Pats a day before his 27th birthday.
The week of his 26th birthday, Dillon broke Walter Payton's single-game rushing record at PBS back in 2000. Johnson isn't going to do that against a Bill Belichick defense, but in his first 32 games as the Bengals undisputed starting running back, Johnson has almost as many carries (698) as Dillon did in his first three seasons here (758) and five more wins.
9. TURNOVERS: The Bengals have a knack for getting them and they win games. They've generated 80 over the past two seasons, tied for the league lead with Carolina. It doesn't look like a trend that's going away after forcing 11 turnovers in the preseason. After five straight seasons of being minus in takeaway-giveaways, the Bengals are plus-30 under Lewis, and they were 8-0 last year when they were plus.
(Note: In the first four games they have to find a way to compensate for the suspended Odell Thurman's five interceptions and four forced fumbles of last year, like they did in the preseason.)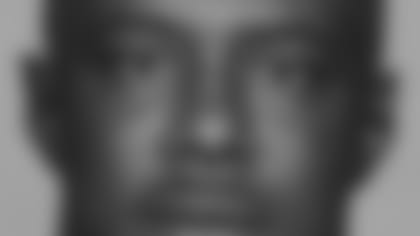 10. SAM ADAMS-DEXTER JACKSON:
: The best 1-2 free-agent combo in Bengals history.
Adams immediately changes the chemistry of the AFC North. The Steelers, Ravens and Browns can only live if they run the ball, and Adams' run defenses in the years he has been a regular since 2000 have finished no worse than eighth in the league.
For years this defense needed an attitude, an identity and glue in the back end. Jackson brings it all with a Chad Johnson-like flair and a Super Bowl ring. All those missed tackles and long passes? This guy didn't let it happen in Tampa, when he was in the middle of a perennial No. 1 defense. That Bucs swagger should rub off on some people.
11. SHAYNE GRAHAM: Not only the most accurate kicker in Bengals history, if he makes his next four field-goal tries he'll be second all-time on the NFL's accuracy list. In his three seasons, can you think of a big kick he's missed? Golden Graham, Shayne-O-Matic, Money. Pick your nickname. You need a guy like this to pull out one or two late ones to get to the playoffs, and at least one in the playoffs.
12. THE FANS: It will be 27 straight home regular-season sellouts, halfway to the glory days of the late '80s. Loud, louder, loudest. The Bengals are 15-9 at Marvin Gardens in three seasons with three 5-3 seasons. A 7-1 or 6-2 beckons.