The Bengals report to Georgetown six weeks from Sunday and here is why there is a feeling they may be better than some people think.
For one, key players bounced back from injury to work all the way at this mandatory minicamp. Guys like four-time Pro Bowl right tackle Willie Anderson (knee), running back Chris Perry (ankle), running back Kenny Watson (undisclosed), and center Eric Ghiaciuc (thumb, foot) all walked off the field after Saturday morning's final mandatory workout ready for the next step.
"It's good they're in that position with six weeks to go," said head coach Marvin Lewis, who lost only one player at camp and no one knows if running back DeDe Dorsey (hamstring) is going to be ready for training camp.
For another, the defense looks better than what a lot of people were bracing themselves to see. True, the Bengals didn't have their top two receivers in full go, but the one reality of this weekend is the offense had to adjust to how tightly and intensely the secondary covered them and how hard and fast the rest of the defense ran around as the regime of new defensive coordinator Mike Zimmer got underway.
Wide receiver T.J. Houshmandzadeh said simply after one practice of getting jostled pretty good, "We're going to be good on defense this year," while quarterback Carson Palmer noted, "Not this year," when asked about the constant criticism of the defense. "The attitude and the speed with which they're playing," said offensive coordinator Bob Bratkowski of the differences. "And their hands-on, physical part of them rerouting receivers."
And for the third straight year, the Bengals left the spring confident their No. 1 pick is going to help them right away. Back in 2005, they felt good about linebacker David Pollack, but he was in the midst of a position switch. This year, the best linebacker in the draft, USC's Keith Rivers, showed up as advertised and moved right into the first team at his college position of outside linebacker at the WILL and has been there since Hillary Clinton's Day One.
"Other than Keith, all the other (rookies) are looking uphill a little bit," Lewis said. "Keith is everything we expected and more."
And, the club seemed to have survived Chadgate.
From what the insiders are saying, he was at his locker Saturday morning dancing to some music before practicing full out for the first time this spring. He's going to have ankle surgery in a few days, they say, and he's expected at training camp. Before then, he's also expected to participate in a passing camp with Palmer and other Bengals receivers in Los Angeles.
The words of associate strength coach Ray Oliver from last February's Pro Bowl, seem to be ringing true today. "At the end of the day," Oliver had said in the middle of the Chad hoopla in which he demanded a trade, "he's a Bengal."
The consensus is that Johnson is rusty and on Saturday he dropped some balls, but other than that he was busting it hard.
"It's been good to get him back in the flow of things," Lewis said. "We have to get some clarity on the ankle and deal with it. He always wants to play and do things. He's got some time ahead of him in his career. He needs to make sure he makes good decisions that way."
Lewis hopes it is all symbolic of his team finally maturing. He has been impressed with how they've emerged from what has become the NFL's daily offseason grind of contracts, injuries, controversy, and the addition of free agents and rookies.
Lewis said he told the team, "You guys are pretty calloused to this now. You did a nice job coming through it and understanding what's important. Keep your eyes focused on the target and you ought to feel good about that. Now the new challenges come up. (They) do every year. We ought to be able to handle those now and be mature enough and handle it, and don let it trip us up."
As for Chadgate and the impact on his players: "It's not like a little girls club where everyone cares who has the most marshmallows."
SLANTS AND SCREENS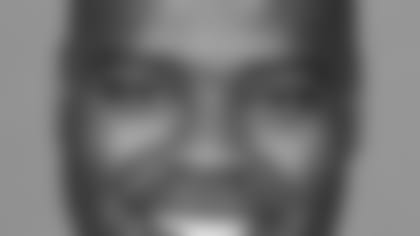 The Dan Coats move from tight end to fullback has been going on for a full month and other than putting heat on the out of shape Jeremi Johnson, Lewis likes it because it's a chance to fill three positions (fullback, tight end, special teams) with one guy. Coats had to become involved heavily in special teams right away last year as a rookie with the spate of linebacker injuries under the detailed eye of coach Darrin Simmons.
"He did a great job growing. He struggled last year when he had to learn in a hurry. Dan did a good job with that," Lewis said. "If you do (that) in the circumstances we have here with Darrin, you get an A-plus at most other places. When those guys pass muster for Darrin, you feel good about it." Two of the three guys Lewis put in the pleasant surprise category department were two veterans the Bengals have picked up from elsewhere in cornerback David Jones and outside linebacker Brandon Johnson.
Lewis said the club never really had a chance to look at Jones last year after it claimed him on waivers from the Saints because the season had just begun. But Jones, a fifth-round pick last year, looks to be battling Deltha O'Neal for the third corner spot. He's big (6-0, 196 pounds), can cover man-to-man, and doesn't turn 23 until September. The Bengals signed Johnson as a free agent after he played two seasons in Arizona. The other guy Lewis likes is rookie free agent running back James Johnson of Kansas State. The veterans are done with Lewis' 12-week offseason program and won't be seen again until the July 27 report date. The rookies have two more weeks before the draft picks report to the NFL Rookie Symposium at the end of the month.