The Bengals have two veteran tight ends in the fold and they like what rookie Dan Coats did last year out of the free-agent ranks.
But if one of those top tight ends in the NFL Draft falls at some point, they seem ready to pounce. Even though the Ben Utecht signing has been official for two weeks, tight ends coach Jon Hayes visited the USC workout this week, according to NFL.com.
The Trojans' Fred Davis still looks to be the consensus top pick at that spot at the bottom of the first round or early in the second despite a late move by Texas A&M's Martellus Bennett. Notre Dame's John Carlson remains solidly a second-rounder.
With the Bengals picking 15th in the second round at No. 46 (there are only 31 first-round picks), Davis still looks untouchable.
But the departure of wide receiver Chris Henry and the injuries at running back may have more of an impact on not taking a tight end than the addition of Utecht. With both starting receivers almost as old as the number of career Bengals catches behind them (30-40), running back Kenny Irons shelved and Chris Perry questionable, you figure needs at those spots have officially trumped tight end.
And maybe the Bengals don't think No. 9 is too high for USC linebacker Keith Rivers. NFL.com said new Bengals linebackers coach Jeff FitzGerald also made the trip to campus. Word is that defensive coordinator Mike Zimmer was also onsite.
It would still be a stunner. Only four linebackers have been taken in the top 10 this decade, starting with LaVar Arrington and Brian Urlacher in 2000 and ending with A.J. Hawk and Ernie Sims in 2006. Plus, the Bengals' trend would say no.
They have only drafted a linebacker in the first round and then kept him at linebacker twice since taking Joe Kelly with the 11th pick in 1986 and none since taking Takeo Spikes at No. 13 and Brian Simmons at No. 17 in 1998.
The Bengals used another 17th pick to draft Georgia defensive end David Pollack in 2005 and then moved him to linebacker, and in 1997 they took Florida State linebacker Reinard Wilson No. 14 and made him an end.
And the only backer they ever took in the top 10 is Arizona's Ricky Hunley at No. 7 in 1984. They took Baylor's James Francis at No. 12 in 1990 and Florida's Glenn Cameron at No. 14 in 1975 and kept them at linebacker.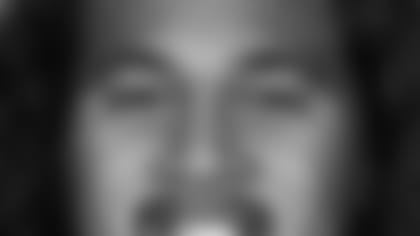 CAP HITS:
The Henry release doesn't give the Bengals much more room under the salary cap. Henry had been scheduled to get escalators in the last two years above the minimum of $525,000 for about $750,000 in '08. By the time you add the cap hit from his bonus, figure they save about $500,000.
Head coach Marvin Lewis has said the club is going to look at extending its own players and the agent for defensive tackle Domata Peko said this week the Bengals have made initial contact.
"It's still very early and I would think we'll both wait until it's closer," said Leo Goeas of a deal that is up in '09. "But obviously he'd be thrilled to stay in Cincinnati and they seem to like him."
Peko, a fourth-round pick out of Michigan State in 2006, broke into the starting lineup last season for all 16 games and his 65 tackles were second on the line behind right end Justin Smith's 103. Left end Robert Geathers had 69 stops, but he made 19 as a strongside linebacker. THE VIEW:
Henry and Bengals quarterback Carson Palmer are always going to be linked in NFL lore. It was Henry that caught the 66-yard pass Palmer threw when he hurt his knee on the second snap of the Jan. 8, 2006 Wild Card game for the Bengals' longest postseason pass ever and Palmer's only postseason pass. Henry also hurt his knee on the play. Palmer tore his ACL, Henry his PCL and Palmer came back about as quickly as Henry.
Palmer has always been one of Henry's biggest backers and he couldn't hide his disappointment in a text message responding to the release. But he also understands Henry's life is more important.
"It's a tough loss of a well-liked teammate," Palmer wrote. "We all hope to see Chris back on the field once he gets everything straightened out."
Asked about the impact on the offense, Palmer said, "We've got to find guys to fill his shoes from the big-play standpoint."
Teams may claim Henry off the waiver wire, but you can bet the NFL isn't advocating it. Once commissioner Roger Goodell looks into the Clifton Heights incident, Henry could be banned from the league indefinitely. And, a key part of his tougher conduct policy that went into action a year ago this week when he suspended Henry for the first eight games is that the league doesn't need a conviction to act.
SPRING REMINISCES: As he met the national media this week at the NFL's annual meetings, Tom Coughlin's omniscient gaze caught the eye of the guy from Bengals.com.
"This guy is a running back," Coughlin announced to the startled scribes. "He might be the second-greatest runner in the history of Syracuse spring practice behind Joe Morris."
No. Coughlin, head coach of the Super Bowl champion New York Giants, still isn't working off the fumes of engineering the NFL's biggest upset since the early years of the Super Bowl.
The fact is that 28 years to the week Coughlin sat down to breakfast in Palm Beach as world champion, he was grinding as the running backs coach and offensive coordinator for a Syracuse program coming off its best season since the '60s during a spring practice in which he had just one veteran running back.
Of course, Morris was soon to be the school's all-time leading rusher and a little later a Super Bowl champion himself with the Giants. But along with two walk-ons, Coughlin was also saddled with a sportswriter from the school newspaper, The Daily Orange, practicing for a week with the team so he could write a series.
Amid all the questions about how Coughlin had suddenly transformed his hard-boiled, unforgiving demeanor into a more patient and compassionate coach, he was reminded how the old college try had tried his legendary patience.
"You did," Coughlin agreed. "Some of your questions were a little tough. The day-by-day questions."
The bid to imitate George Plimpton's Paper Lion failed on the field and on the page during a brutal, unathletic week that Morris summed up with, "Now I know you're a writer."
Coughlin's bark filled the week with, "Get off my ropes, get off my ropes," as the sportswriter nearly strangled himself going through the drills. When Coughlin wasn't yelling, he was showing the college junior how to stand straight and properly in the huddle, complete with grasping his left wrist, and then clapping hands to break.
"If you can't do it," said Coughlin disgustedly, "don't clap your hands."
The previous season, Morris was halfway to setting the Syracuse single-game rushing record in Kansas when Coughlin approached him at halftime, the story goes, and informed him, "You're not opening up 45 degrees on the (option) pitch." They say they had to peel Morris off him.
Twenty-eight years, a ring, and a big-time extension later, he admits he's grown.
"I always thought I had great patience," said Coughlin, laughing. "I was better at that."
The sportswriter and Coughlin moved on, but they never forgot the three days of hell the two had endured from each other. No matter if he was assisting at Boston College or the Giants or coaching the Jaguars, Coughlin always stopped and chatted.
Of course, the sportswriter didn't have to cover him or play for him every day. But Coughlin also didn't have to do this:
Probably 90 minutes after the most gut-wrenching loss of his career, in the AFC title game at home in Jacksonville against Tennessee, Coughlin was in the hallway with wife Judy. They stopped, they talked, they asked about family, all the while bleeding on the inside.
The only time Coughlin gave him the cold shoulder was when he interviewed for the Bengals job in 2003, and that was because the kid was back to covering him and, besides, he was giving everybody the treatment.
And, let's make it clear. At that point in the lives of the Bengals and Coughlin, the choice of Marvin Lewis was the best for everyone. It would be unfair to suggest that Coughlin would have led the Bengals to a Super Bowl. Different structure. Different players. Different towns.
Lewis gets banged in this town, but not around the NFL. Remember, in his five seasons the Bengals are 42-38 after five seasons they were never better than 6-10, and it's hard to quibble with Mike Brown for that move.
Would Coughlin had changed if he'd been in Cincy? Would he have let his players see a chunk of the guy the sportswriter saw?
"That was the recommendation from people close to me. Let the players see you as you are with your grandchildren," he said. "I don't know if that could happen. But let the players see you care about them.
"I've always cared about the players but I never thought about how to demonstrate that. You walk a fine line with everything you do. But one thing I did say is if this is the last year I m going to coach, I'm going to have fun doing it. I'm going to enjoy it, I'm going to enjoy the players, and I'm going to extend to them, make them understand I have the greatest admiration for what their jobs are and their roles."
Coughlin couldn't help a parting shot at the sportswriter this week. He took a small carton of skim milk and placed it front of him. Then he took his coffee cup and put it across the table and invoked the name of the street where those practices took place 28 years ago.
"Here was Joe and here was Geoff," he said. "This was Colvin Field and this was Yankee Stadium."
But he won a Super Bowl at Giants Stadium because he was his same Colvin tough self.
He just let his players see that other piece of him.