 Don't expect Marvin Lewis to be able to solve the Chris Henry (or for that matter the A.J. Nicholson) problem like one of his predecessors.
When Bengals head coach Paul Brown got a whiff of booze from running back Ted Washington as Washington hurried late to his seat on the charter plane, Brown approached, got in his face, and hissed, "Get off this plane, get off this team." And Washington, said one observer, was "never seen again."
But with the NFL's stringent player conduct policy and the ever watchful NFL Players Association, meting out discipline these days is more complicated than a Gameday game plan. Cutting Chris Henry? Finding Ted Washington might be easier.
In the wake of Henry's third arrest in six months, it's believed the Bengals spent Monday checking with the NFL about their rights concerning potential disciplinary action with their troubled wide receiver. It's not an easy answer. At the end of the day Monday, the league was still searching for an answer to a media request about what rights the team has if it wants to get rid of Henry after the third arrest.
The Bengals and Lewis aren't commenting on the recent legal problems of Henry and Nicholson.
The NFLPA said Monday that the league holds the cards in discipline. Richard Berthelsen, NFLPA general counsel, wouldn't speak to the Henry situation specifically. But he said any league policy supercedes any other sanction.
"If a team were to terminate a player after it's been alleged he was involved with authorities, that would fall under the league's jurisdiction and it would have to be considered double jeopardy," Berthelsen said.
That would seem, then, that the NFLPA would dispute the Bengals right to cut Henry as he waits for two of his legal cases to play out and then for the league to act. Henry has already admitted guilt in his first arrest, possession of marijuana, and paid a fine of $250. His trial on a felony gun charge, his second arrest, has been continued to Aug. 21 in Orlando, Fla. He appears in Clermont County Municipal Court June 9 to get a court date for this past weekend's third charge: speeding and operating under the influence.
One of the things that is unclear is even though Henry has admitted guilt in just one crime, does the NFL still have the ability to jump in and slap him with a fine and suspension just off the last two arrests? It's believed that once he copped a plea in the marijuana case, he has since been in a league rehab program that is confidential. A sanction could depend where he is in the program.
But league policy seems to hinge on the legal process.
NFL policy states that any admission of guilt or a conviction for a second crime gets a suspension from regular-season play. Even though a first-time alcohol-related offense only nets a fine, the policy says the commissioner can hand out a suspension if there are aggravated circumstances or if there is a prior drug problem.
When Henry got the continuance last week in Florida, it looked like he was well on his way to avoiding any kind of suspension this year. And, depending when these cases are resolved, he still, technically, might be able to fend off an '06 suspension. But this latest brush with the law has now put him under greater scrutiny in Florida's State Attorney's Office and in the league office in New York.
Then again, what if Henry is acquitted?
It's just one of the myriad of things the Bengals have to consider if they are indeed mulling cutting Henry. They'd like to have all the facts and they simply don't have them all from last week's arrests of Nicholson and Henry.
As one person familiar with the situation said Monday, "People want something to happen yesterday. There are just too many things to find out. You have to find out what happened."
The Bengals fear a grievance because why would they want to pay a player they cut? But beyond that, if the Bengals don't follow due diligence in dealing with Henry, they could be dealt a sanction themselves from the NFL. The ultimate indignity for cutting a problem player would be paying with another draft pick.
If one thing is clear, it's that the Bengals certainly don't have free reign in dealing with one of their own players before checking with a handful of lawyers.
Dealing with Nicholson is a lot easier because the rookie linebacker isn't signed yet. The Bengals could simply not sign him and he'd go back in the draft next year.
Or, they may end up signing him to virtually nothing, or to a contract totally based on behavior. Who knows?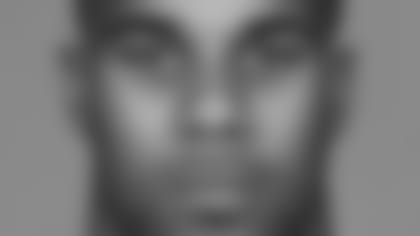 Ironically, even though Nicholson could be gone sooner than Henry, Nicholson looks to have a chance of getting exonerated.
Nicholson is charged with stealing about $1,700 worth of electronic equipment from Seminoles running back Lorenzo Booker from a house where he used to live. In what is shaping up as a he said-he said case, the man who has accused him, former Florida State wide receiver Fred Rouse, has also been charged in the crime after he was dismissed from the Seminoles for detrimental conduct.
Nicholson faces felony charges (burglary of a dwelling and grand theft) as well as misdemeanor criminal mischief, but charges have yet to be officially filed by the state attorney. If Nicholson can dispute Rouse's story, he may not be charged.
Nicholson is exhibit A of why a team can't make a move based solely on a police report. Nicholson was absolved of one incident in Florida because of a case of mistaken identity, and a charge of sexual assault was never brought to the state attorney.
Henry's agent, John Frederickson, summed up where things were Monday.
"I've got to get some information," Frederickson said. "I have to talk to people and find out where we are. I've got to find out exactly what happened and go from there."
In another age, Paul Brown may have told him not to bother.
But Henry is in the here and now and, for here and now, still a Bengal as Monday turns into Tuesday.