New Bengals D-Line coach Jacob Burney worked under Bill Belichick at the beginning and coached Reggie White at the end.
When the defensive meeting room underwent the biggest facelift of Marvin Lewis' 14 seasons as head coach of the Bengals this past week, he and defensive coordinator Paul Guenther eschewed some nips and tucks and opted for a few sags and bags to end up with Lewis' most experienced defensive staff when it comes to seasons in the NFL.
"I didn't care if it was a 50-year guy or a first-year guy," Guenther says. "I just wanted the best guys that were out there and we went and got them." 
By the time they got done this week they had 56 years of NFL experience from front, with 20 by defensive line coach Jacob Burney that include three under Lewis in Baltimore, to back, with 15 seasons by secondary coach Kevin Coyle that include four in the Bengals scheme, to the middle, with 21 seasons by linebackers coach Jim Haslett highlighted by seven as a head coach.
Defensive coaching experience is in during the NFL's Final Four on Sunday.  The AFC championship game is coming down to a combined 81 NFL seasons when New England head coach Bill Belichick matches wits with Broncos defensive coordinator Wade Phillips. Belichick's first season was Bengals head coach Paul Brown's  last and when Phillips came in the next year in 1976 as the Oilers defensive line coach he was young enough to see the Bengals beat them with both Ken Anderson and John Reaves throwing touchdown passes in the same game.
And in the NFC championship game, the Cardinals' 80-year-old pass rush specialist, Tom Pratt, tries to reach Super Bowl 50 after coaching in Super Bowl I with the Chiefs.
"We don't have anybody who is quite 80," says Burney, who is still old enough to have worked under Belichick in Cleveland and coached Reggie White in Carolina. "We may have that many years combined in the league. That's good because the more tools, the more weapons you have, it helps your players win."
With Lewis coming in to his 25th pro season and Guenther in to his 13th, the Bengals easily crack the 80- year mark on defense.  Plus, Coyle and Haslett are coming off stints as coordinators, Coyle in Miami and Haslett in Washington.
"That's fine with me," Guenther says. "It's the knowledge I'm looking for. The whole thing is you're looking to get the players better. All these guys have been through the wars. It helps me because I've got confidence that things are going to get covered and taken care of."
And in Haslett they get a guy who is an NFL Defensive Rookie of the Year (1979 with the Bills) and an NFL Coach of the Year (2000 in New Orleans). He spent six years with the Saints and filled in for the last 12 games of the ousted Scott Linehan regime in St. Louis in 2008. He spent last year as a consultant for Penn State after five years running the Washington defense under two head coaches.
"Haslett is a great hire. He'll do nothing but improve your team. He's a football junkie,' says Tom Donahoe, the senior director of player personnel of the Eagles. "He's an excellent teacher. And the fact he's been a head coach can really help Marvin. It's nice to have a guy that has been through some of the same things that you've been through and you can bounce ideas off him."
Once the linebackers job opened when Matt Burke followed secondary coach Vance Joseph to Miami to work in the same role with the Dolphins under Joseph as defensive coordinator, Donahoe sent a message to Lewis to look at Haslett. But Guenther had already identified him as the guy he wanted and he was headed in here for an interview.
Coyle was also their first choice in the secondary, but they had to wait a couple of teams that expressed some interest in him as a coordinator. Burney came in Monday to kick off the D-Line interviews and got the job before he left.
As the Steelers de facto general manager in the 1990s, Donahoe had a hand in Lewis breaking into the league in 1992 as the Steelers linebackers coach and Haslett becoming the Steelers defensive coordinator in 1997. It would be easy to assume that these two Pittsburgh-area natives whose forte is defense (Lewis played at Fort Cherry High School while Haslett went to Avalon High School) had worked together somewhere through the years. But this is the first time.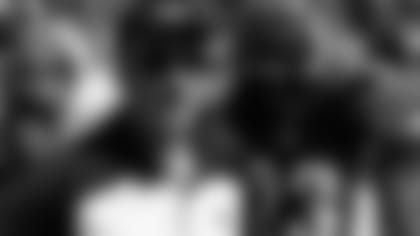 In his first Bengals stint, Kevin Coyle's secondary played a big role in two AFC North titles.
"Jim was one of the guys I really enjoyed going to when it came to talking about what we needed (for players)," Donahoe says. "He knows the game. He'll be an asset on and off the field. He probably deserved another chance as a head coach after what happened in New Orleans (the Saints went 3-13 in the traumatic wake of Hurricane Katrina). But he'll be happy and re-energized to be back in the league."
Both Haslett and Coyle are 60, which makes them 16 years older than Guenther. Burney, 56, helped get Belichick's Browns to the 1994 postseason in his first NFL season, just when Guenther got out of Ursinus College with his communications degree.
And no one seems to care.
"He's smart. He's an up-and-comer," Haslett says of Guenther. "He's got a great feel for the players. It will be fun.
"It's always enjoyable to be around different guys who come from different systems. The more experience the better it will help the players . . .  I would think coaches like it here.  It's a stable organization run by a more than qualified and great head coach and an owner that gives you everything you want to win."
Haslett also knows Burney, the new defensive line coach. But then, so does Lewis. Burney was his defensive line coach in Baltimore from 1996-98 in Lewis's first three seasons as a defensive coordinator.
"Heck of a coach," Haslett says of Burney, his line coach for those five seasons in Washington. "He's hard-nosed. The player s will love him."
Burney also knows Jay Hayes, the 13-year Bengals D-line coach who opted to move to Tampa last week. Hayes has built some of the league's best lines while he was here, but with his desire to one day be a coordinator and an opening in Tampa under new head coach Dirk Koetter, a guy he's known since they were college opponents 35 years ago, Hayes thought it was time to move last Friday
The Bengals wasted no time turning to Burney. After his interview, Lewis did what he did 20 years ago and offered him the job. That's what Burney thought about as he shook Lewis' hand on the way out the door Monday.
"The older you get, the more you appreciate the opportunity," Burney says. "I appreciate Marvin giving me this one. There are a lot of defensive line coaches on successful teams who would love to be sitting where I am. That's basically what I told Marvin when I Ieft."
He filed those three years with Lewis before moving on to coach for Mike Shanahan in Denver and Washington. But he says some of Lewis' lessons have survived the turn of the century.
"Marvin was so thorough, so studious. If you look long enough and hard enough, you can get a hold of something to help your guy win on Sundays," Burney says. "Maybe the opponent doesn't even know he's tipping you off. And that gives the players confidence."
Burney coached White during the Hall-of-Famer's last season in the league in Carolina in 2000, as well as sack ace Michael McCrary in Baltimore, perennial Pro Bowler Trevor Pryce in Denver, and he helped hone the formidable pass-rush skills of outside linebackers Brian Orakpo and Ryan Kerrigan in Washington. Now he's leering at Bengals four-time Pro Bowl tackle Geno Atkins.
"As good a three technique as I've seen," he says.
"All those guys were tremendous guys on and off the field," Burney says. "Even the old fella. A great one like Reggie White. They not only played hard, but they practiced hard. They prepared for the game . . . That's how you measure it. It's the day-to-day experience. Pad level is still pad level. Technique is still technique.  The fundamentals of football are still the fundamentals of football."
If anyone knows the fundamentals, it's Coyle, a guy that spent 20 years coaching in college that included three stints as a coordinator before making the jump to the pros. During his 11-year tenure in Cincinnati, the Bengals began drafting first-round cornerbacks and by 2009 Johnathan Joseph (the 24th pick in 2006) and Leon Hall (the 18th pick in 2007) had been developed well enough to be the co-MVPs of an AFC North title team that swept the division.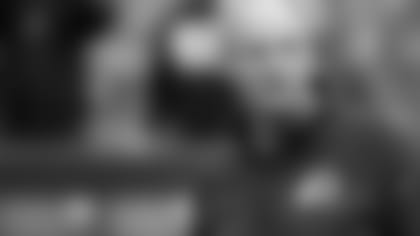 Jim Haslett is an NFL Defensive Rookie of the Year (1979) and an NFL Coach of the Year (2000).
In 2005, when the Bengals plucked first-round corners in free agency (Tory James) and a trade (Deltha O'Neal), the Bengals led the NFL with 31 interceptions, 23 coming from the DBs.
Coyle developed enough of a rapport with the players that one of them called him to inquire if he was coming back right after word leaked that Vance Joseph was leaving. They had already seen him around the building since the Bengals hired him as a consultant shortly after the first of many staff upheavals in Miami back on Oct. 8.
"Thrilled to be back," Coyle says.
It's been a tough four years. Miami was not an easy place. The Richie Incognito scandal blew up one year and when the Dolphins went into free agency last March to add to a defense that finished 12th  in the league, it didn't work out.
But Coyle, who not only knows the scheme Guenther runs but has implemented it elsewhere, is looking forward to the collection of ideas.
"You can see it around the league," Coyle says of the system Mike Zimmer put in place with the Bengals when he arrived in 2008. "What Zim is doing in Minnesota, Paul in Cincinnati. Miami. And other teams."
It's a one-gap, 4-3 scheme that has been using more and more 3-4 looks with some zone blitzes. They don't blitz much, but the combination of a solid four-man rush, excellent man-to-man press coverage, and the ability to disguise coverages with veteran players has confounded the best quarterbacks the NFL has to offer during the last five seasons.
Coyle has now seen it on both big and small screens.  
  "As a position coach you focus on your guys' responsibilities and assignments," Coyle says. "As a coordinator you get a better sense of where the pressure points are on the defense and where to attack offenses in the big picture. That's been a great experience for me."
He's also got a year under his belt where he worked with Guenther in the secondary. So despite the facelift, there are plenty of chances to hit the ground running when the players report in April.
"There's always a bit of anxiousness when there's change and people start working together for the first time,' Coyle says. "But I think there's going to be a lot of good energy, a lot of excitement and we're going to try and do things better than we've ever done them here."
It's the biggest coaching facelift Lewis has had. But Guenther is smiling.
"So far, so good. Let's see how it works,' he says.