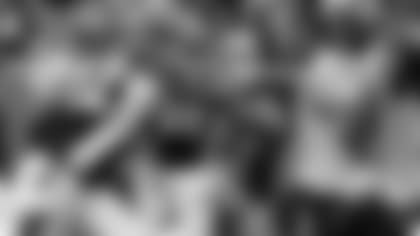 The Bengals defense had no answer for LaDainian Tomlinson in the second half. (Getty Images)
The buzz is going to grow into a crescendo not just because the Bengals emerged from a halftime for the third time in six games with a lead and lost it, but also because they lost it so spectacularly by allowing a record 42 points in the second half.
But while Bengaldom wondered if it got outcoached Sunday when Martyball did what Air Coryell did the only other time the Chargers overcame a 21-point lead 23 years ago, the Bengals defense took the blame as strong safety Dexter Jackson called for soul searching.
"We let our team down," said defensive tackle John Thornton. "There's no excuse for that. It's ridiculous. When a team gets hot like they did, it only takes one play to stop them. We got it at times, and other times we wouldn't. It just seemed like everything was going downhill in the second half. Everything went against us. The first half was the exact opposite."
The critics will no doubt look at a team that has now been outscored, 85-39, in the third quarter and wonder what kind of adjustments are being made at the half. And the Chargers indicated that the Bengals were no match for the No Huddle offense they unleashed after the half.
"We just picked up the tempo. We were kind of playing at their tempo in the beginning of the game," said Chargers running back LaDainian Tomlinson. "The difference in the second half is we controlled the game. We went no-huddle (on offense) and we are very good at the no-huddle, and I think that was the difference."

It turns out that the Bengals defense showed why the Bengals' No Huddle offense can be so hard on defenses.
But when the Bengals allowed Chargers quarterback Philip Rivers to rip off eight of nine third-down conversions in the second half after holding him to one out of five in the first half, strong safety Dexter Jackson went after players and said he saw guys that, "quit out there today."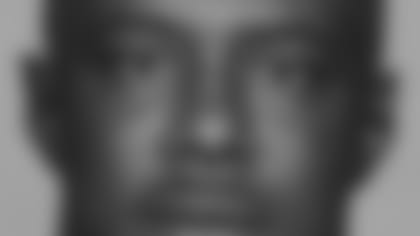 "They made adjustments and we don't? We got comfortable. That's what happened. We got comfortable. We tend to let up," said Jackson, who had reasons for going against head coach Marvin Lewis' plea to avoid postgame eruptions.
"Hey man, he said players have to own up to it. Coaches and players. Now it's time for some players to own up. Don't talk about it. It's time to do it. It's Week 9 now and we're 4-5."
Jackson was adamant. "Watch the eye in the sky; it never lies," he said, and the camera will show that the Chargers simply mowed down the Bengals by scoring touchdowns on the first five possessions of the second half and six out of seven in Cincinnati's worst second half in history.
The only one close came 27 years ago in a 41-point half during a 51-24 loss to Buffalo back on Sept. 9, 1979.
"Being involved in this game was almost like a cartoon," said Tomlinson, who was three months old that day. "It was animated or something. But I'll tell you, it was very emotional being out there playing the game."
After ringing up 337 yards through the air, the most against the Bengals since Kansas City's Trent Green zung them for 344 in last season's regular-season finale, Rivers said the Chargers pretty much adjusted by chucking the run until they got close to the goal line.
"We said, 'Are we going to be able to run the ball much and come back? We're kidding ourselves if we think that we can do that.' " Rivers said. "Our plan was to throw it almost every down, and when we got in the red zone, then we were going to run it because they like to sit everybody back when you get close."
Still, it wasn't Tomlinson who beat the Bengals, although he scored four touchdowns. But his 104 yards on 22 carries were reasonable for a defense playing the AFC's leading rusher.
And although Pro Bowl tight end Antonio Gates caught a crushing 27-yard pass over the middle on rookie cornerback Johnathan Joseph on third-and-eight with 4:51 left on the way to San Diego's final touchdown, his five catches for 69 yards were pretty tame.
What killed the Bengals is their Pro Bowl cornerbacks had another day of misery when they couldn't hold up against an obscure first-year undrafted free agent named Malcom Floyd, a wide receiver who came into the game with eight catches for 90 yards and left with five catches for 109 in just one day of work.
It didn't help that Tomlinson and Gates were working the middle of the field against a corps of young linebackers that included rookies Rashad Jeanty at strong side and Ahmad Brooks in the middle, as well as one of the most courageous Bengals on this day, weak-side backer Landon Johnson, who led the team in tackles with nine despite hobbled ankles.
But it was Floyd who made this thing a game when he split Jackson and cornerback Deltha O'Neal for a 46-yard touchdown pass on the first snap of the series that cut the Bengals lead to 28-21 with 9:08 left in the third quarter.
Then Floyd proceeded to convert three huge third downs. Two across the middle for eight and 16 yards respectively, and then a 12-yard comeback route in front of cornerback Tory James with just under five minutes left that if defended would have given the Bengals the ball trailing just 42-41.
"A good throw and he made an even better catch," said James on a play the Bengals blew a timeout for an unsuccessful replay challenge. O'Neal hurt his right shoulder on the touchdown to Floyd, but came back near the end of the game before giving his snaps to Joseph. Joseph's battle with Gates summed up how the Bengals have gone 94 straight passes without a pick since safety Kevin Kaesviharn's game-saving interception in the end zone against Carolina's Jake Delhomme.
"I tipped it," Joseph said. "I tipped it right to him. He made the play and I didn't."
Joseph, as well as safety Madieu Williams, then chose to rush Rivers as he ran out of the pocket on third-and-five with the Bengals trailing, 42-41, and the clock ticking to two minutes. Tight end Brandon Manualeuna brushed past linebacker Caleb Miller and Rivers shotputted it to him in the face of Joseph and Williams for the score.
"It's a two-way street," Joseph said. "He can throw it or run it in, and he made a good play with the ball."
Williams couldn't haul down Tomlinson when he had him on the edge for a two-yard touchdown run that the cut the Bengals' lead to 38-35 and was called for a facemask penalty, but what had Jackson seething was Tomlinson's nine-yard touchdown run 15 seconds later, after Carson Palmer's fumble.
Tomlinson swept left and then cut back and ran up the middle untouched.
"No one was in their right lanes," Jackson said. "Be where you're supposed to be. You have to be accountable. That's our slogan - 'Do our job.'
"I was brought in here (from Tampa Bay) to help us win with that commitment. I'm trying to get guys to match that intensity, but when the eye in the sky and lights are on ... I need to play better. We'd have won if I played better. Put it on my shoulders. If I play better, we'll win. I'll be that leader."
But Jackson clearly feels he can lead by giving his defense a wakeup call.
"All I'm saying is teams (have to make) that commitment," Jackson said. "Watching extra tape, understanding the game plan, if you're tired conserving yourself, leaving it on the field. You've got to love the game. I talk to older guys that talk about how they had to break through and get into this game to make it where it is, and guys take it for granted now. It's a blessing ... and guys (don't play like it)."
Defensive end Bryan Robinson spoke of melding confidence with "knowing what you have to do, all 11 guys on the same page, whatever it is, we're not doing it right and it's evident in not winning this game," he said.
It was such a tough, bitter day for a defense that for the most part this season has played better than an underachieving offense. But now they have to live with the fact that on the day the offense broke through, they broke down.
"We can't worry about January," Thornton said. "We've got a long way in November."