GEORGETOWN, Ky. - With new coordinator Mike Zimmer supervising the identity rehab program for the battered Bengals defense, they shut down the offense Friday night in the intrasquad scrimmage with a mixture of veterans, retreads and rookies in a 44-27 victory before an estimated crowd of 7,100 at Georgetown College.
With offensive stars Chad Johnson, T.J. Houshmandzadeh and Rudi Johnson out of the scrimmage, the stars turned out to be linebacker Brandon Johnson (four tackles), safety Corey Lynch (three tackles, two passes defensed, an end-zone interception) and defensive tackle Michael Myers (two sacks).
Carson Palmer threw a diving 21-yard touchdown pass to veteran wide receiver Antonio Chatman and rookie Jerome Simpson dove to haul in Ryan Fitzpatrick's 43-yard touchdown pass as the offense broke to an 18-11 lead. Running back Chris Perry, playing in his first intrasquad game since 2005, looked sharp with 33 yards on nine carries and three catches for 17 yards.
Head coach Marvin Lewis said Chad Johnson (ankle) will be back to practice next week.
After a week of needling their offensive mates about not practicing and the media about being pro-offense, the defense shut down the No. 1 offense in the red zone on no points and held all running backs to just 48 yards on 23 carries.
"Sure, it's a rivalry. This time of the year, they're the opponent," defensive end Robert Geathers said Friday morning. "We come together as a team for the first game."
The man who is supposed to be the face of Zimmer's self-esteem program, first-rounder Keith Rivers, wasn't around to put his stamp on the project because of a holdout. But his backup at WILL linebacker, one of the Johnsons that did show up to play, Arizona free agent Brandon Johnson, continued to barge all over the field.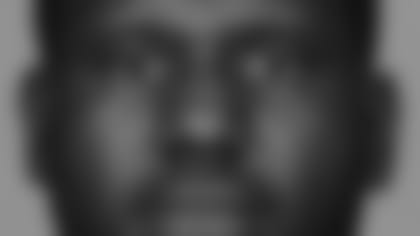 He began the defense's comeback from an 18-11 deficit by stoning fullback Daniel Coats on second down and then on the next snap sniffed out a reverse that turned rookie receiver Andre Caldwell into middle linebacker Dhani Jones for a seven-yard loss and one of Jones' team-high five tackles.
Forcing a punt gave the defense three points, which is how it got most of its numbers. Lynch got the defense six points on his interception of Jordan Palmer.
"I felt like the Bengals won today. Both sides of the ball did some great things," Brandon Johnson said. "Chris Perry broke some runs, they had great deep balls, the D-line played great, linebackers played gaps. What more could you ask for?"
Even though the running game didn't respond, Lewis got another of his offseason wishes with just two pre-snap penalties on a delay of game and false start.
And receivers coach Mike Sheppard got his post-practice wish after he blistered the receivers for their sloppy play in the one-minute offense Friday morning. Simpson, the second-rounder, responded emphatically by beating cornerback Deltha O'Neal to the inside and then veered outside on the Chris Henry "9" route, a play that is straight down the field. Fitzpatrick hung it up, let him go get it, and Simpson dove into the end zone.
"Our quarterbacks can make accurate throws. They do a nice job of that," Lewis said. "Guys have to go for the ball. That's what they're paid to do."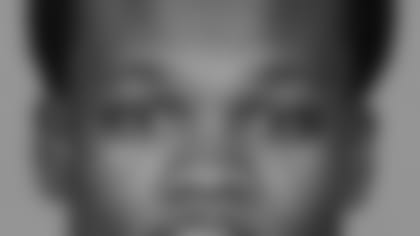 Simpson, who dropped a couple of balls Friday morning, also got a first down on third-and-five with a leaping eight-yard catch in front of O'Neal.
"Coach got on us for the drops and we had a couple of mishaps in the one-minute offense," Simpson said. "We had to get the focus back. Of course (it's a confidence boost). In a scrimmage with all these people in the stands, it's wonderful to make a play."
But the defense got the real confidence boost. In their first live work after three months of Zimmer swearing, cajoling, and scheming, they got some positive reinforcement.
"They did what I asked them to do," Zimmer said. "If you might make a mistake, make it full speed and play hard. We've been stressing all week tackling. We surrounded the ball real well. Stopping the run is a big deal and I thought tonight we did a decent job of that."
Zimmer praised the defensive line's work at allowing Johnson to run around and make plays. Besides the 11-year veteran Myers' two sacks, five linemen had at least one tackle, led by two each from Geathers and end Eric Henderson. Draft picks Pat Sims and Jason Shirley each had a solo tackle.
"He's very intense. We've got very intense coaches," said Brandon Johnson, a Cardinals backup in his two NFL seasons, clearly enjoying his revival under Zimmer. "They stress playing very sound, man-to-man defense, 11 men to the ball, 11 men taking care of their own job. ... If you don't, you'll definitely hear about it." Carson Palmer is where he always is at this point in the season and slowly airing out the laser. He was an efficient 6-for-10 for 52 yards and got a little help from Chatman when Chatman tipped the ball to himself before he fell to the ground as he beat cornerback Leon Hall.
Palmer thinks the offense has clicked for the most part despite Friday's woes.
"Take one practice out of eight?" Palmer said. "We've been explosive on offense. We've completed a ton of balls. Our completion percentage has to be 70 to 80 percent altogether. Tonight it was (not smooth). We really didn't throw the ball much. We really tried to run the ball and struggled ... it will be there."
RUSHING: Perry: 9-33, 14 long; Glatthaar: 7-10, 5 long; James Johnson: 7-5, 4 long; J. Palmer: 1-9, Fitzpatrick: 1-5, Caldwell: 1-for-minus 7.
PASSING: C. Palmer: 6-10, 52 yards, 21 long, 1 TD, 0 ints; Fitzpatrick: 2-3, 51 yards, 43 long, 1 TD, 0 ints; Rowe: 5-7, 33 yards, 11 long, 0 TDs, 0 ints; J. Palmer: 4-8, 27 yards, 10 long, 1 TD, 1 int.
RECEIVING: Chatman: 3-40, 21 long, 1 TD; Perry: 3-17, 11 long; Coats: 2-11, 6 long; Simpson: 2-51, 43 long, 1 TD; Lawrie: 2-8, 6 long; Sherry: 1-10, 1 TD; Caldwell: 1-9; Logan: 1-9; Brown: 1-5; James Johnson: 1-3.
TACKLES (solos-assists-totals): Dh. Jones: 2-3-5; B. Johnson: 2-2-4; Lynch: 2-1-3; O'Neal: 2-1-3; White 2-1-3.
SACKS: Myers 2; Castille 1.
Passes Defensed: Lynch 2; Bjork, Castille, Hall, Hebert, Da. Jones 1.
FGs: Graham 4-6 (30G, 35WR, 40G, 46WR, 48G, 52G).
PUNTING: Larson: 6-276, 46.0 avg, 49 long, 0 inside-20, 0 touchbacks.