Paul Guenther thinks he's got his most talent on defense since he took over as coordinator in 2014.
Don't look now, but over there is the Bengals defense on one of their final tune-ups for training camp. And not a soul is talking about it.
The narrative begins and ends with the offense, whether it is the trials and tribulations of quarterback Andy Dalton, or the pressure to protect him on new tackles Cedric Ogbuehi and Jake Fisher, or the stunning array of talent it has on that side of the ball with the addition of first-rounder John Ross at wider receiver and second-rounder Joe Mixon at running back.
But after Tuesday's first practice of the three-day mandatory minicamp, defensive coordinator Paul Guenther felt a certain snap, crackle, and pop and now in his fourth season with the top job he agreed with the assessment.
"Probably so. I would think so," said Guenther when asked if this is the most talented group he's had since 2014. "We've got fast guys that can play multiple spots and that's kind of an offshoot of how we install the defense. I can tell a guy to go to the spot as a linebacker or DB and he knows what to do. Right, we really couldn't do that last year. I'd have to say this is the most talent we've had since I've been doing it."
Guenther, who has been coaching with the Bengals since 2004, knows what it is supposed to look like. They were ranked in the top ten in total defense in 2009 and from 2011-13 and they've been ranked in the top 11 in scoring from 2014-16 under Guenther, including the franchise scoring record in 2015. And in the second half of last season they were second only to the Patriots in allowing points, which is where this crew comes in.
Last season the defense had to cope with not only losing their two most experienced players in the secondary in slot corer Leon Hall and safety Reggie Nelson, but they also had to deal with new coaches at every position. They paid the price early in the season, but scrambled back to allow 20 points just once in the last seven games.
Now add to it two promising rookie pass rushers in Carl Lawson (who is having a war with Ogbuehi this spring) and Jordan Willis, a fast and smart sophomore linebacker who played hardly at all last year and is tabbed to start in Nick Vigil, a first-round corner in William Jackson is back after missing all last year and guys like Vontaze Burfict are agreeing with Guenther.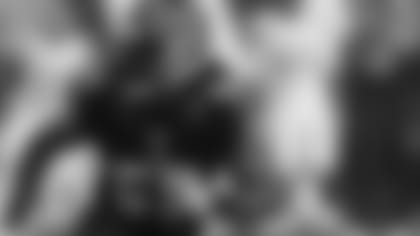 *Vontaze Burfict: unit has potential to be best defense in his six seasons. *
Burfict, their starting WILL linebacker since his rookie year of 2012, also knows what it's supposed to look like and he says they have "the potential,' to be his best defense.
During the workouts Guenther has been able to mix and match guys like pass rusher/linebacker Carl Lawson, corner/safety Josh Shaw and safety/linebacker Shawn Williams in different spots.   
"I kind of feel like we're ahead of the game a little bit this year," Burfict said. "This is probably the year I feel like we advanced and a lot of guys are getting it and understanding the playbook. I don't feel like there have been a lot of mental errors. We're able to come into this minicamp and put other things in because they succeeded in the first OTAs. So coming into training camp we should probably have a full playbook in and just come in and execute it."
The whole idea is to play fast and, why not? Willis ran the fastest 40 of any defensive lineman at the scouting combine. Rookie linebacker Jordan Evans ran the fastest 40 of any backer at the combine and Brandon Wilson the fastest 40 of any safety at the combine even though they weren't invited. And Jackson, pushing for time on the outside, ran himself into last year's first round with a 4.37 40.
"The defensive line didn't know what the linebackers had to do or the safeties had to do and I feel like this year we're on the same page," Burfict said. "We eliminated somethings to communicate pre-snap, just allowing us to play fast rather than communication. Just go out and play fast."
You don't have to be Bill Belichick to know this defense is a lot faster than last year's outfit that looked like it was in quicksand against the Patriots. And there are a couple of reasons besides modifying the pre-snap stuff.
"A little bit more athletic and the fact we're going into the year with the same staff," Guenther said. "Now we have new players that you have every year but to have continuation of the coaching staff helps us out."
Over here is Burfict knocking on the wood of his locker, finally fully healthy after two years of micro fracture knee surgery. "I haven't been in the training room yet," he said, confirming it's the best he's felt since the Pro Bowl season of 2013. "I've just been chilling at my locker."
Over here is linebackers coach Jim Haslett talking about how faster and younger they are and yet how the kid backers are extremely bright. "Even the undrafted ones are capable," he said.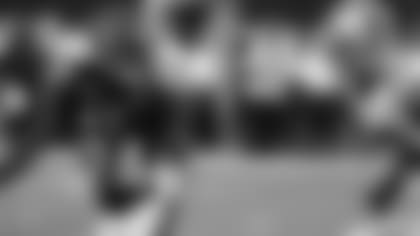 Cornerback Adam Jones says they've improved since last season's early rough patches.
Over there is cornerback Adam Jones, the oldest player on the team at 33 who has had the youngster Ross' eyes bulging out because he was watching tape back in Seattle.
"Pacman,' said Ross, when asked whose speed has stood out on defense. "Very elusive. Pacman can run. Pacman is an athlete."
And here is Jones extolling how Burfict is getting down to the nitty gritty even with the defensive linemen timing up their stunts and gaps. Just another way to make them play faster.
"Something you can't coach is hustle and getting to the ball," Jones said. "Last year (there were some plays) one of us thought the other guy was going to make the tackle and no one did. We're getting better than last year. We've got a lot of good pieces. We've got our whole defense back and a couple of more young guys that can help us. As a whole we are faster. These guys are not thinking."
The young guys are a hit. Burfict is raving about Vigil, the leader in the clubhouse to team with him in the two-backer nickel package: "I can't say enough about Nick. He's fast, physical, smart," Burfict said. "He helps me assign and align (the other players). He takes things off my plate."
The absurdly put together Lawson at 6-2, 261 pounds (as The Cincinnati Enquirer's Paul Dehner, Jr., says it looks like Lawson is wearing pads when he's not) has been outstanding not only rushing the passer but making the transition to linebacker. Which doesn't surprise head coach and backer guru Marvin Lewis, who says teaching him another position won't hurt him but will get him on the field more.
"He's played on his feet in the defense at Auburn. It's not anything that foreign to him that we're asking him to do," Lewis said. "He's a smart guy, he's conscientious. He needs an every-down position. I don't think right now that he has quite the frame to be an every-down defensive end in the NFL. He's got a great opportunity to affect the game in the positions we're playing him."
And the future looks bright. Lewis shakes his head when asked if Lewis can eventually be D-End size for every down.
"I don't think he needs to," Lewis said.
Here they come. Blipping under the radar of an offense getting all the noise.
"It's cool. We like it like that," Burfict said. "Defense wins championships. In order for us to get there we have to play well. I'm cool with being under the radar because once somebody plays us they'll realize, 'Damn, we slept on them.' I'm cool with that as long as we keep progressing, keep getting better, and understand the play book. That's the biggest thing to allow us to play fast and we'll be all right."
Cincinnati Bengals host Minicamp at Paul Brown Stadium.