2016 first-round cornerback William Jackson is one of the young defenders getting a long look this spring and summer.
At the end of his third season as the Bengals defensive coordinator, Paul Guenther found himself running one of the NFL's hottest units after they shot through the second half of the season allowing the fewest points next to only the Patriots in the final eight games.
Now the Bengals have to figure out how to keep the momentum flowing into next season by cobbling together their strengths (the lowest three-year scoring period in club history and a three-year total of 58 interceptions that leads the  league) while improving a fading pass rush and depth chart that is long in the tooth in some key areas.
Guenther sat down with Geoff Hobson of Bengals.com this week to discuss how the defense can ease into next season, emphasizing the continuity of staff and roster that they didn't have starting last season and taking a long look at youth in the spring and summer.
GH: Two or three off-season priorities?
PG: No. 1 we have to do a good job identifying players that fill our needs.
No. 2, we won't have as many players or coaches leaving this year. We have to make sure when we come back in here in the spring that we're playing and communicating at the same level as when we left. We have to come in with the continuity of staff and players and play at the level we finished the '16 season.
And No. 3, once we get on the field I think we can create some more fumbles. (The Bengals ended up with only three this season.) The points have been good. The interceptions are good, but we'd like to get more fumbles.
If you try to force it in practice, like interceptions, and we do all those drills all the time, but if you force it in practice sometimes guys get out of position to go get the ball and they give up the big one. My belief is always if you're using the proper technique and the proper fundamentals and your eyes are in the right place and you just follow the scheme, the interceptions will come. It's been proven now for three years.
But that's something we can work on. Making a concerted effort to get the ball loose. If anything stuck out to me, it's probably that more than anything.
Then all of a sudden we get a bunch of fumbles and no interceptions. But points always come back. No matter how you spin it. Yards per rush. Yards per pass. This. That. If it's not this, it's that. Very rarely do you find a defense tops in the league in every category. If it's not vanilla, it's chocolate. The one stat that is never, ever going to change is the one everybody sees for 60 minutes. The score. If we can limit the scoring and we can give the offense a chance to keep us in the ballgame, that's helping us win.
GH: What about your situation? It's been reported Washington and your good friend Jay Gruden asked permission to talk to you for the same job and the Bengals denied it.
PG: I think it's flattering other teams want you to come work for them. There are only 32 of these jobs. That means somebody thinks you're doing a good job.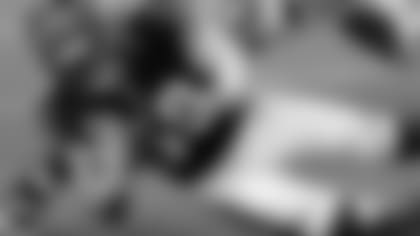 *Rookie linebacker Nick Vigil has a shot at starting this season. *
GH: There's a lot of talk nationally and locally that you need to get younger on defense.
PG: I think there's a big difference between age and production. If age and production are both high, then you're still looking at production. But if age is high and production is withering, you're certainly looking to get young there. I'm OK having some veteran players. I think it's good to have some veteran players on your teams because guys have been through it. They understand what it's like. But the production has to be there.
GH: There are spots you're looking to get younger?
GH: One of the rookies that came through late in the year is linebacker Nick Vigil, a third-round pick. Do you see him in a bigger role this year?
PG: I do. I think he's a real smart kid. I think we did it the right way. We didn't throw him to the lions right away. He got his taste on special teams and limited work through the middle of the season. He got more snaps as it went. We felt like it's not too big for him and he can get in there and play as an every down linebacker.
GH: Could he be the starting SAM?
PG: I believe so. He's got a couple of things he has to work on in the offseason going into the spring. The biggest jump is from year one to year two. Stronger. Body mass. Those types of things. I don't think it's his weight. He's around 239, 240, which is plenty big. He has to work on his playing strength where it's not going to slow him down.
GH: What other young guys interest you? People are saying rookie safety Clayton Fejedelem has a chance to play from scrimmage.
PG: Fejedelem is good. He's a tough kid. Smart. Another guy it's not too big for him. He jumped right in there early in the season against Pittsburgh and played well. He's one those guys that understands the system, understands how we do things. Hopefully he'll compete for a spot next year.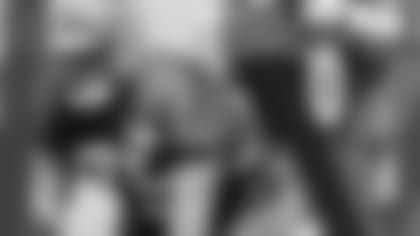 Big man Andrew Billings impressed in his brief appearance in pads.
GH: Rookie cornerback William Jackson and rookie defensive tackle Andrew Billings are like having two extra draft picks.
PG: That's another thing people don't realize. We haven't had a chance to play those guys. In this day in the NFL, you can't sit on a guy for too long.  You can't. They have to go play. Because all of a sudden the contract is up and you have to make a decision. It's a shame we couldn't get those guys on the field because I think both of them would have contributed this year. I really do.
GH: What do you think of Jackson? We didn't see much of him
PG: He'll be a good player. He had a chance to sit back this year and observe and see the rigors and the commitment it takes to play in the NFL. Maybe it was good for him to see that from a 10,000-foot view.
GH: Billings had been penciled in to play a lot.
PG: I think he would have played a lot of for us this year. Absolutely. When he gets back healthy and in shape I think he'll be a good player in this league from the amount of snaps I've seen in pads. The nose guard isn't going to show in the spring. The spring is more for the receivers and the corners. The linemen aren't in pads so it's hard to get a feel for what kind of knock-back they're going to have. How they're going to knock the line back. It's more about keeping on your feet. But when he got into the pads in training camp, it was 'Whoa…this guy…'
GH: Talking about sitting on guys. The way you've drafted corners in the first round, Darqueze Dennard got sat on a little. Even Dre Kirkpatrick early on.
PG: But Quezzy was more that he was dinged. Every time he had an opportunity, something happened. I still think he'll be a good player in this league. I still think he can play and he can be a starting corner. I don't feel any different about him than I did last year at this time.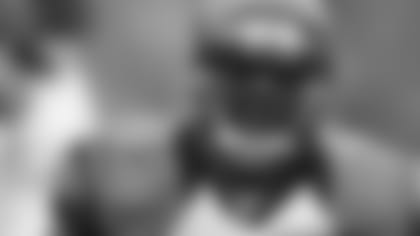 Guenther's reminder: Vontaze Burfict went from undrafted rookie to one of the NFL's best.
GH: How do you plan to work in Jackson, Billings, and Vigil?
PG: It depends how it plays out in the spring and training camp. I've always been one to play the best guys. If we feel like Nick is ready to go, he'll be the starting linebacker. When Jackson is ready to be in there, he'll be a starting corner. Same thing with Billings. When we feel like these guys are ready, that's the time they need to go in. If I feel like a guy came in here and lit it up all of training camp and he's a seventh-round rookie, let's go ahead and play him. We did it when I was the linebackers coach in '12 and started two undrafted rookies (Vontaze Burfict and Emmanuel Lamur) in the play-off game.
GH: Theoretically you could line up with Billings, Jackson, and Vigil as Opening Day starters.
PG: They very well could. Time will tell. But they have to earn their way like everybody else.
GH: Besides Billings you've also got a young lineman in Marcus Hardison, a fourth-rounder from 2015 who hasn't played much. But I'm also sure you'd like veteran nose tackle Domata Peko to come back.
PG: Yes, if it works out for both sides. Hardison has been banged up for two years. He's a good athlete. He's a raw lineman playing three technique and nose, but he's gotten better with his technique. He still needs some things to clean up and hopefully he'll be healthy and helps us out.
GH: Vontaze Burfict was very productive in his 11 games.
PG: After sitting out three games, he started playing at a high level once he got into playing shape. He was playing really good. I've got to have him in the lineup. He's a major factor for us. I'm joking with him. Since I've been the coordinator here, he's missed more games than he's played.
GH: You must be excited to get him for a whole season. The last time he had one, in 2013, he went to the Pro Bowl and led the league in tackles.
PG: Yeah. Put the whole season together. Front to back and let's do the thing front to back. He knows. I talked to him on the phone while we were watching the national championship game. We were talking about a couple of players. We said, 'Man, we'd like to have a couple of these guys.' He's doing well.
GH: I think you liked how he played the game in the wake of the suspension.
PG: I think he played at a high enough level where teams stopped talking about the other things he was doing and started talking about how good of a 6player he is. And that's what he does because he's one of the best players on the defensive side of the ball in the league. If he continues to play like that, people will start recognizing him for the kind of guy and player he is rather than all the B.S.
GH: Could he be as good as he was in `13?
PG: I believe so. I think he can be better.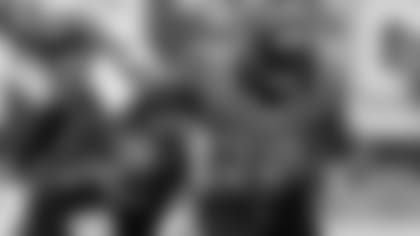 Safety Shawn Williams grew into the starting role as the season progressed.
GH: You struggled early on. What turned it around?
PG: I think we cleaned some things up for the players. The players, the new coaching staff got on the same page. We played more together. We just got better every week. We didn't have as many mental errors, which showed up early in the season.
GH: Was the new safety combo a big part of why they came together?
PG: The safeties were a part of it. They're involved in a lot of the communication with our coverage packages and stuff. It was a matter of playing. I think everyone got on the same page going through that.
GH: Outsiders are talking about the Bengals needing to upgrade the pass rush to help out left end Carlos Dunlap and defensive tackle Geno Atkins after the team had ten fewer sacks this season than 2015.
PG: You can never have enough rushers in this league, I can tell you that. We'll look for the best guys, upgrade every position.
GH: Does it have to be a 4-3 end? Or is it a Sam backer with his hand on the ground on third down? What kind of rusher are you looking for?
PG: I've always said there are guys in this league playing defensive end at 250-260 pounds. It's been proven. It's been done. If a guy is a defensive end, he's a defensive end. Put his hand on the ground and let him rush. If a guy is a linebacker, let him play linebacker. If you want to try and take a defensive end and transfer him to a linebacker, it takes a year. All the zones and drops. Especially in a 4-3. A 3-4 is a little different. I look at them as ends and linebackers.
GH: It looked like Geno came on as the defense did.
PG: He played well. We need him to continue to play at a high level and be a leader for us. I know he's not the most vocal guy, but he leads by example and I think him opening up to some of the guys is always a good thing because he's one of our best players.
GH: Is he starting to do that?
PG: I think he has. I think he did a good job this year with that.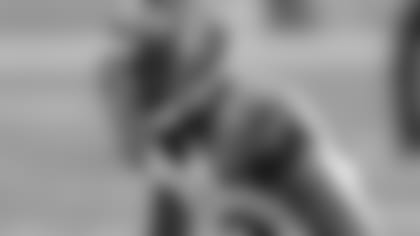 Darqueze Dennard (above) and Josh Shaw take their slot competition into the spring.
GH: Where do you think slot corner stands right now? You had a couple of first-year players trying to find their way in Darqueze Dennard and Josh Shaw.
PG: It's a starting position. The third corner or fifth DB plays a lot more than a third linebacker for us. Leon Hall had that spot for such a long time and he did such a great job with it. Quezzy was kind of inked in there and he got banged up a little bit. Josh went in there and took all the reps in spring and training camp and ran with it. I thought he did a good job for not having much time in there. And Quezzy went in there throughout the course of the season and I thought he did a good job in there. It's a position that's really important to us. You have to know the run fits. You have to understand the blitzes and the different patterns you get in there and the transitional routes. It's one of the most important jobs on our team.
GH: With 11 draft picks it sounds like you'll get some players that will help.
PG: No question. Regardless of rounds. I really believe where you make your team better is rounds 4-6. Everyone kind knows the guys at the top. Some guys will be overly scouted. Some guys will make it. Some guys won't make it. If you can get a gem in the sixth, seventh rounds or a free agent that makes special teams while you can develop him as a starter, you've won. That's what makes your roster special.