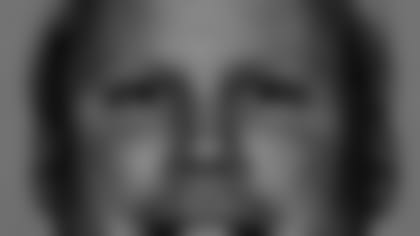 Chuck Bresnahan never slept Sunday night so he gave up, came into work, and by 7 a.m. Monday had watched the dreadful tape four times.
"It's a shock to your ego. It's a shock to your manhood," Bresnahan said. "We have to put it behind us. From coaches to players, we have to hold ourselves accountable to being consistent. We can't play a 30-minute game."
They call Bresnahan, a Naval Academy grad, "The Admiral," and it stands to reason he would pull no punches as he met the Chargers' 42-point second half full speed ahead after Wednesday's practice.
"I don't blame our fans," Bresnahan said, alluding to that modern Morse Code called e-mail. "I'd probably be one of those typing it in and sending it in and saying, 'What is this guy doing?' ... Point the finger at me. I didn't have them ready to play coming out at halftime.
"They always say it's never as bad as it seems and it's never as good as it seems. This was as bad as it was."
But there is also calmness and reason up here on the bridge. Paul Brown used to say, "Act like you've been there before." Bresnahan served four years on the job in Oakland under the volatile Al Davis and took a unit to a Super Bowl and says, "If I had a dollar for every time the talk was about me getting fired ..."
"I tell my players this is one game," Bresnahan said. "Yeah, it was awful. But it was one game. Three weeks ago you guys were saying, 'What are you thinking? You're holding them to 14 points and the offense isn't scoring.' Hey, c'mon. This is football."
Yes, you can point the finger at him, which is something he doesn't want to do individually to his players publicly. But he also knows they've got to come to grips with the thing, too.
Leading 28-7 at the half, Bresnahan walked into the locker room knowing, "It's a coordinator's dream. Because you've got them in a one-dimensional game. Now you can do the things you like to do and it's easy to call the game. ... Then we give up two one-play scores and you just can't do that in this game."
This is what truly galls Bresnahan. Just like last year against Baltimore when the Bengals went up 30-plus on the Ravens. He felt on Sunday his guys paused to take a deep breath but, "That's when I want to go for the jugular," he said. "When you've got a team down, you have to go for the jugular ... but we were back on our heels instead of in a sprinter's stance."
Bresnahan is sifting through the rubble looking not so much at the calls, but if the calls were executed correctly, if there were proper matchups or if the game plan or scheme was too complicated.
No, he didn't give up on the blitz.
"We got away from it because we didn't execute it (early), but watch the tape," said Bresnahan, and Exhibit A is the all-out blitz on Chargers tight end Antonio Gates's big third-down catch late.
At the half, the coaches went over the rules. All the Chargers could do was pass. Watch the double moves. The deep overs. The pass. It's coming.
"The thing that caught us off balance in my mind was when they went No Huddle," Bresnahan said. "I can see that for one series, but that's one of the things we take pride in around here. We've done a great job in the one-minute and No Huddle situations and we never rebounded from that. When you have somebody down, you've got to go for the kill."
What had him fuming were the two one-play touchdown drives. The first was a 46-yard pass to wide receiver Malcom Floyd working on cornerback Deltha O'Neal. The second was running back LaDainain Tomlinson's two-hand-touch nine-yard run off a cutback.
The coaches had preached against the ball over their heads and it happened barely out of the locker room. On the run, both players and coaches say the players didn't react to what they had worked on in practice: The Chargers went to an over front and the Bengals didn't move.
Is it one guy, just one thing?
Look at the last touchdown, when scrambling quarterback Phillip Rivers shotputted a touchdown to the backup tight end. Up front the defenders broke the cardinal rule in the red zone and let the quarterback get outside. In the back, rookie cornerback Johnathan Joseph and linebacker Caleb Miller weren't coordinated.
"The players know," Bresnahan said.
The secondary, particularly the cornerbacks, are taking severe heat. Head coach Marvin Lewis called them out Wednesday when asked a direct question about their play.
And numbers don't lie. Last year the corners had 18 of the Bengals' NFL-leading 31 interceptions. They have just two after nine games this season and Joseph is pushing both O'Neal and James. Look for Joseph plenty Sunday in New Orleans with O'Neal (shoulder) questionable and James giving up plays like a devastating 12-yard ball to Floyd on third-and-eight with six minutes left and the Bengals trailing by one.
"We've got to figure that out as a group," Bresnahan said. "To me, I feel like we're pressing now because we're into a little slump on the turnovers so we're guessing a little bit and not playing technique-conscious like we did. We bought into what our system was and it put them in good positions to make the plays. We've had nine or 10 opportunities in four or five games, but we have to finish."
Lewis put the slide in front of the players Wednesday. The difference between this year and last year. A fumble along the sideline that spun out of bounds before defensive end Justin Smith could corral it. A ball tipped by Smith that James couldn't pull in. Since having their streak of 25 straight games with a turnover broken, the Bengals have gone three straight without one.
"Those are two key plays because they're scoring drives," Bresnahan said. "We have to challenge."
Of course, they were pretty much all scoring drives in the second half.
"Six touchdowns," Bresnahan repeated. "It makes you sick to your stomach."
Another galling thing. He felt the defense had its best week of practice in his three seasons here last week.
Yes, there were injuries with O'Neal and weak-side linebacker Landon Johnson in and out. Bresnahan thought the defense got caught short only once in play-calling when it was forced to have a small unit out there and the Chargers ripped off a couple of quick runs. But he's avoiding injuries as an excuse and is trying to work through it with them.
"It's a gut check. It's a gut check for me," said Bresnahan. "(For example) on this personnel group in this situation, it wasn't right, but we have to be able to play it out because we were in that situation. We had no other substitute. They understand that."
Bresnahan says he's got a great relationship with Lewis, the anointed defensive guru. Lewis is in the defense's room during the week and while he doesn't sit in all the time during game-planning, he offers ideas and suggestions and "sometimes we use them and sometimes we don't," Bresnahan said.
If they're not careful against New Orleans, the NFC's highest scoring team, the Bengals could very easily be in another shootout Sunday.
"We have to look in the mirror and realize we're an underachieving unit and we have to change that," he said. "They're not backing off."