GREEN BAY, Wis. - New Bengals defensive coordinator Mike Zimmer usually isn't pleased, but after his debut Monday night in a game his unit gave the Packers a touchdown early and a touchdown late and nothing in between, he nodded.
"We're not the '85 Bears," Zimmer said. "But for the first time, it was OK.
"I thought we played fast."
Bengals fans aren't looking for the '85 Bears. They just don't want to see the '07 Bengals. And except for a slew of missed tackles, they pretty much got their wish with three sacks and three turnovers:
Who is the holdout that had a better debut than Bengals first-rounder Keith Rivers that wasn't U.S. Steel? After missing the first 12 practices and not arriving at Georgetown until five days before, Rivers made a mockery of training camp with a game-high seven tackles (all solos) that included a tackle for a loss from his WILL linebacker spot.
"No. Really?" Rivers asked when told of the stats. "I'm just going to try and get better in each game."
The Bengals secondary gave up a pair of 30-yard plays, but they didn't get sifted by a bunch of kids, either, in holding Green Bay to 29-of-53 passing. At age 31 and in his 10th season, strong safety Dexter Jackson symbolizes the defense's new lease on life. On the first two series he blitzed for a sack and tracked down a tipped ball for an interception. ZimmerWith Zimmer showing confidence in his cornerbacks to cover one-on-one, he's not shy at blitzing and he did it on the second snap of the game. Not only did he send Jackson, but he also wheeled SAM backer Darryl Blackstock on the second-down play. Both coming from quarterback Aaron Rodgers' blind side.
"They were trying to spread everybody out and if you don't keep enough into block, we're going after it," Jackson said.
Jackson praised the work of fellow safety Marvin White after he had three tackles and a pass defensed. White jostled Packers wide receiver Chris Francis just enough to get him to bounce the ball off his hands into Jackson's at the Green Bay 18.
When the Packers got the ball back with just under two minutes left in the game at their own 10 under rookie quarterback Matt Flynn, the Bengals backups didn't allow a thing and actually forced a fumble to end it.
(Remember when they blew last season's preseason opener in Detroit on a last drive?)
Naturally, rookie safety Corey Lynch came up with the fumble at the Packers 36 after linebacker Jim Maxwell got a hand in on running back Kregg Lumpkin. How are the Bengals going to keep Lynch off the team?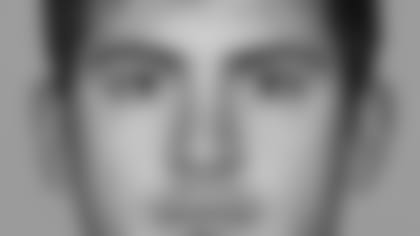 LynchAfter last weekend when he came up with two interceptions and a sack in the intrasquad scrimmage and Mock Game, Lynch followed that Monday night with the fumble recovery and the only guy to log two special teams tackles.
"I was really fighting it; really tired," said Lynch of wresting the ball away from a large lineman. "Took every snap on special teams and I was starting to feel it."
The competition at the safety spot lived up to its billing. CFL refugee Kyries Hebert ran around for a sack and four tackles, one for a loss.
Although there were ragged moments typical of a preseason opener, middle linebacker Dhani Jones said he felt the Bengals played with the aggressiveness Zimmer has preached.
"We've got a lot of work to do," Jones said. "I think we're using the fundamentals he's stressing. We missed some tackles, but we didn't have many blown assignments or coverages. We're still in training camp. The biggest improvement is supposed to come between the first and second game, so we'll see."
Zimmer, looking at the Packers' 47-percent success rate on third down (8-for-17), offered, "We've got to get better on third down, but we didn't have all our bullets, either."
The big criticism is the lack of tackling, which spurred the Packers' first touchdown. Earlier in the game, tackle Domata Peko let running back Brandon Jackson slip through him on the back side for a 16-yard gain.
On the touchdown drive, Blackstock let wide receiver Donald Driver step out of his tackle for 11 yards and on the next snap the 6-1, 218-pound James Jones bounced off a hellacious hit by White over the middle at about the 15 and he ran in untouched without his helmet for a 30-yard touchdown and a 10-0 Packers lead with 30 seconds left in the first quarter.
"You've got to wrap up; NFL receivers are big," said White, who gave about 20 pounds to Jones. "It's not like college, where you pretty much hit a guy and he does down. I learned something from this game. That's the idea. Learn something every game."