George Iloka has beeon one of the last lines of defense for one of the NFL's toughest defenses against the deep ball.
For the second time in three games Sunday in Dallas (4:25 p.m.-Cincinnati's Channel 12), the Bengals face a quarterback making one of his first NFL starts. And after slamming Miami shut on 148 yards in the last 54 minutes of Thursday night's 22-7 win, that's closer to how defensive coordinator Paul Guenther envisions his unit responding.
But if the specter of another young quarterback propped up by cautious schemes and opportunistic defense doesn't make Bengaldom just a tad nervous, then this similarity that Dallas' Zak Prescott shares with Denver's Trevor Siemian just might.
Remember how Siemian came into Paul Brown Stadium in his first NFL road start back on Sept. 25 and had yet to complete a pass longer than 20 yards down field before drilling TD passes of 41 and 55 yards in Denver's 29-17 victory? Forget that it was the best performance ever by a guy making his first NFL road start. It was the first time in the Guenther-Mike Zimmer era of top-flight defense stretching back to 2008 that the Bengals had allowed two TD bombs of at least 40 yards in the same game.
Now here comes Prescott, a fourth-rounder who has so ably replaced Tony Romo that he has the Cowboys at 3-1 with the second longest streak without an interception to start a career in NFL history and he's ranked sixth in completion percentage and ranked ahead of Andrew Luck, Eli Manning, and yes, Andy Dalton with a 98.5 passer rating.
But profootballfocus.com has Prescott for dead last in deep passing, throwing just eight balls longer than 20 yards and completing one of them for 29 yards.
"You have to expect everything from every team. There's not rule in the book that says this team can't throw deep or that team can't throw deep," said Bengals safety George Iloka before Wednesday's practice. "Somebody is open deep they are going to throw it. Even if the play isn't designed for somebody. It's just natural. Playing quarterback right now, if you had a guy open deep and saw somebody in the flats, you probably going to throw it deep. If the guy is open the team is going to hit him."
The Cowboys might be tempted. When they gave up  a no-one-was-near-him 74-yard touchdown pass on  on Thursday night's second snap, it was the fifth pass of more than 40 yards they had allowed this season after giving just sis of them in each of the last two seasons.
But then again, maybe the Cowboys, riding NFL leading rusher Zeke Elliott, won't dare to expose Prescott to a defense that sacked Dolphins quarterback Ryan Tannehill five times, picked him once, and  pounded him on third down, winning 12 of 15.
"I don't think we've all played to our capability at one time," said cornerback Adam Jones. "We've had flashes, but we haven't had a game when we're all just clicking. I think if you're going to say last week was probably the closest one."
Since the Bengals have been so rock solid against the deep ball in the past, there's a sense they can  get things straightened out quickly as the new starting safety tandem of Iloka and Shawn Williams become more in tune with new nickel personnel.
"It's a combination of a couple of things -- sometimes a blown coverage, sometimes a guy just makes a good play," Guenther said. "So it's a combination of things. We talk all the time about eliminating those shock plays and making them earn the field. So that's something we've been working on here lately.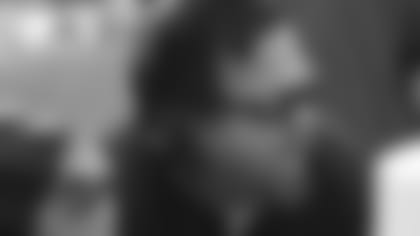 Paul Guenther: ironing out schemes.
"Just being in leverage, knowing where your help's at, understanding the outline of the defense, doing your job the right way and being in good position."
The consensus seems to be that the 74-yarder is that rarest of breed in a Bengals secondary; a blown coverage. The other four were plays where the ball beat the defender.
"It's been a combination of different things," Iloka said. "A lot of different things we have to clean up, communication, technique, whatever you want to write, there's no one thing you can put your finger on it. All the different touchdowns there is have come in different ways. Got to clean it all up. "
Well, there is. Iloka calls it focus.
"There's nothing to work on. Just something you have to focus on," Iloka said. "Nothing is really wrong with being physically unmatched or someone doing something crazy or ran by us, it's just focus. Focusing on the Dolphins after that first one and you get the performance you saw."
Adam Jones will tell you that Siemian and Prescott are two different guys and you can't compare them or their situations coming into this one.
"The kid from Denver is a pocket quarterback. He can make every throw," Jones said. "You can tell this kid likes to be on the run. I think he's a better quarterback when he's on the run than in the pocket."
And the Bengals like Prescott in his maiden voyage out of Mississippi State and believes he's a big-time player. WILL backer Vontaze Burfict said earlier in the week he was a fan watching his games last year and Guenther has an even closer tie. Mississippi State head coach Dan Mullen was Guenther's roommate at Ursinus College.
"I've talked to him this week," Guenther said with a laugh. "He's very poised for a rookie. He's played in big games in the SEC and obviously done a good job here in the NFL. He knows how to read coverage. He throws a good, accurate ball. I think Dallas has got a good one there."
Guenther made the trip, of course, to Starkville for the school's Pro Day (that's how the Bengals got practice squad defensive end Ryan Brown) and chatted with Prescott.
"I thought he was a great kid,' Guenther said. "He was up for the Heisman. Mississippi State was the epicenter of college football for seven weeks in his senior year."
Cincinnati Ben-Gal Cheerleaders perform during the Miami Dolphins vs Cincinnati Bengals game 9/30/16 *Photos taken by Steve France