It was DeDe (Dorsey) Day at Paul Brown Stadium on Sunday, complete with a stutter step and frontal assault on the Rams' array of blitzes that yielded the Bengals biggest ground attack in three years and unveiled the newest weapon in quarterback Carson Palmer's arsenal.
Running back Rudi Johnson (yes, he heard the boos) cleaned up the 19-10 victory with 48 yards on six straight clock-draining yards in the last drive on his signature complement of power runs, but it was Dorsey who had the powerful stat of the day with 81 yards on four carries.
"Electrifying," said right guard Bobbie Williams and the dean, Willie Anderson, felt a bolt of history that comes with 12 years in the eye of the storm.
Anderson, the Pro Bowl right tackle inactive with his knee injury, enjoyed every moment of DeDe's day. "He's energized us," Anderson said. "He's got players and coaches hoping he gets more carries. We've all got our respect for Rudi. The Bengals have a nice problem. They've got three backs that can play and DeDe is a guy that changes the pace of the game and makes it much faster."
Offensive coordinator Bob Bratkowski should get some heavy credit here. On a miserable day the Bengals could only give a game to a neophyte quarterback with mistakes of their own on offense, they pounded the ball so the Rams couldn't unleash beastly running back Steven Jackson on them and kept him off the field with 33:25 in time of possession.
Not only did the Bengals run it seven more times than they threw it (36-29), they also won a game with more rushing yards (192) than passing yards (189) for the first time since a 23-20 win over Cleveland two Decembers ago.
And Dorsey was the headliner.
"I know DeDe can play because we see him every day in practice," said wide receiver T.J. Houshmandzadeh. "Practice and a game are different things, but you can just watch the way a guy moves if he can play or not, and you can tell he can play, and he's just getting an opportunity and making the most of it."
After touching the ball three times for 78 yards in the first half, Dorsey mysteriously disappeared for one carry in the second half to finish with 81 yards, sharing the game's rushing leadership with Jackson until Johnson overtook them both in the last drive and finished with 92 yards on 23 carries.
"We need to find more and more ways to get him on the field; he's so explosive," said Bengals quarterback Carson Palmer of the second-year Dorsey. "He has a chance to be a great back. He needs to work on his protection stuff and doing a great job in that. But he's such a threat, whether he's lining up at receiver, coming out of the backfield running a screen, getting a toss running around the corner, or just getting downhill on a run play."
Head coach Marvin Lewis wouldn't say if he plans to give Dorsey more work, saying only each back has a set of plays.
Here was Dorsey's package in a first half that looked like Christmas morning to Bengals fans despite a massive downpour:
On third-and-five from the Rams 37 midway through the first quarter, the 5-11, 196-pound Dorsey finds nothing up the middle and veers to the left, where 5-11, 195-pound cornerback Fakhir Brown attempts to wrap him up. Dorsey squirts out of the tackle and starts stiff-arming defenders as he races to the outside for 19 yards. The Bengals score their only touchdown five snaps later.
On first-and-10 from the Bengals 20 early in the second quarter, Palmer loops a screen pass to Dorsey coming out of the backfield and lining up behind the right side of the line. Cornerback Ron Bartell has a chance to drop him before he gets started. But Dorsey makes him reach with a stutter step and nobody touches him on the sidelines until 45 yards later.
"He seems like he's tackled. We ran a little bubble screen and it looked like it was going to go for maybe two yards if he fell forward," Palmer said. "He did a little stutter-step, used a stiff arm, and went flying down the sideline. He's just an explosive player. He catches the ball well."
Three plays later on third-and-two from the Rams 27, the Bengals get Dorsey outside with the power sweep to the right and he gives media mogul/safety Corey Chavous a shot to his ESPN analyst chops with a stiff-arm at the end of the 14-yard run. The Bengals have to settle for Shayne Graham's 27-yard field, but it's 10-0 with 9:50 left in the half.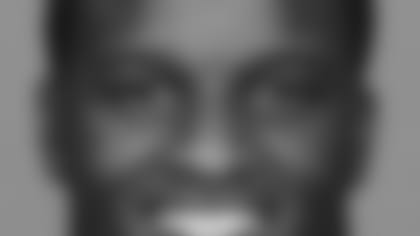 "It didn't bother me. I trust the coaches. I know they know what they're doing," Dorsey said. "If they call on me I do what I can. If they don't, I'll still try to be part of the game."
Which is why guys like Anderson love Dorsey. He got a kick out of it when he saw Dorsey on the sidelines asking guys what was the right pouch to wear to keep his hands dry.
"He just stands over there on the sidelines waiting like any undrafted free agent," Anderson said. "Then he goes into the game, does something unbelievable, and then comes back with a big smile on his face and waits again. Never complaining, always smiling."
Here's a guy that played NAIA ball for Lindenwood in the St. Louis suburb of St. Charles, Mo., minutes from Rams Park, and he had the big smile when he recalled a pre-draft visit to Rams Park in 2006. He thought if the Rams didn't draft him, they'd sign him. But it was the Bengals who signed him after the draft.
"A little bit, a little bit," said Dorsey, asked if that visit was on his mind, putting his fingers close together.
Left guard Andrew Whitworth likes the way the kid handles himself, too.
"One of the greatest things about DeDe is his attitude," Whitworth said. "He's a smaller back and probably gets knocked for that. But he showed he can run through guys and run past them."
Told that his 45-yard play was ruled a run because he caught it behind the line of scrimmage, Dorsey lit up.
"I love it. I'm a running back," he said. "I want the rushing yards. Carson gets enough help."
Lost in Dorsey's 20.3 yards per bolt were Johnson's solid four-yards-per carry, a number he hasn't reached since he went for 5.1 against Cleveland in the second week of the season. Johnson hurt his hamstring the next week in Seattle and reiterated after Sunday's game he's still only 75 percent.
But the brew of power and speed accounted for much of the 192 yards, the club's biggest rushing day since Johnson had 202 of Cincinnati's 253 yards against Cleveland on Nov. 28, 2004.
One of the hot debates raging in Bengaldom these days is, "Has Johnson suddenly lost it at age 28?" His first nine carries Sunday netted 10 yards and the fans were booing. On his first 16 carries, it was 39 yards, and that wasn't "Rudi, Rudi" they were chanting. Then came the last drive, those lead-protecting snaps that Johnson thrives, and he responded with eight yards per pop on the six carries to set up Graham's clinching 46-yard field goal with 2:22 left. If you didn't know how much pride Johnson has taken in being this team's bell cow as the NFL leader in carries the previous three seasons to go with 4.1 yards per carry, you know now.
"Yeah, I heard them," Johnson said of the boos. "I don't play for them. I play for these people in here (in the locker room). I don't care if they boo. They don't make or break me, I keep it moving. You saw what I did today."
What he did for the second time in three weeks was respond well to the power and isolation plays that have worked well for him in the past but that the Bengals didn't run with regularity after the Seattle game and until the Tennessee victory two weeks ago in which he had 88 yards on 25 carries.
Lewis called them "Rudi plays."
"We went downhill a lot and whenever you see Rudi doing that, it gives the offensive line a great feeling," left tackle Levi Jones said. "He was breaking tackles, too, getting the YACs. Yards after contact."
The power game mainly sees the 340-pound Whitworth pulling and helping the Titanic 700-pound double-team of Williams and right tackle Stacy Andrews. The players all said, "We stuck to the game plan," but Johnson admitted he had to fight frustration.
"It was crunch time. That was pretty much it. That's what it's all about," Johnson said. "We knew we were running the ball. Some isos, a lot of power. We depend on our power people to get that job done. The guys up front pulling, Whitworth, J.J. (fullback Jeremi Johnson) doing the right things.
"I get frustrated quickly. I just have to stay patient. Just stick to the game plan and sooner or later something good will happen."
The good happened on the last six runs, a time when Williams thought a defensive line with the 290-pound La'Roi Glover, the 308-pound Adam Carriker, and the 280-pound James Hall, got worn down "from the big bodies banging on them all game."
The Bengals see it as the more, the merrier.
"It's a great 1-2 punch with Rudi and De De," Williams said. "No, 1-2-3 with Kenny (Watson)."
Johnson doesn't see anyone quitting on him yet. He certainly didn't quit when the Bengals needed first downs the most Sunday.
"I'm sticking with everybody," he said.