CLEVELAND - Bengals first-year defensive coordinator Mike Zimmer won't admit it because he's never happy about anything, but Leon Hall is his kind of player.
Tough. Physical. Smart. And on Sunday Hall was at the center of Zimmer's first Bengals shutout with a team-record three interceptions and the tone-setting 50-yard interception for a touchdown just 6:30 into the Bengals 14-0 ice sculpture over the Browns in minus five-degree wind chill.
"Leon Hall, AFC Player of the Week," roared right guard Bobbie Williams and assistant secondary coach Louie Cioffi offered a holiday salute of "Deck the Hall."
Don't look now, but that defense that was quietly keeping the Bengals offense in games the first part of the season has given up one touchdown in the last two games after the Ravens and Colts racked up 69 points on them in back-to-back weeks. "Hopefully it will help them think differently," said Zimmer, who had coached in every NFL stadium but this one until Sunday in a game the Bengals allowed their fewest yards in eight years with 182.
"When I came in here they thought they were kind of the worst defense in the history of football. Now I think they think they're OK. A shutout is a shutout and they're hard to come by in the NFL."
Zimmer praised Cioffi and secondary Kevin Coyle for working on Hall's technique throughout the week. All three picks came against the Browns' top receiving threat, former Michigan teammate Braylon Edwards, the guy that put Hall through misery in just his second NFL game here last year in the Bengals 51-45 loss.
Last week Hall recalled how he'd been beaten on everything that day, ranging from a double move to a busted coverage stemming from miscommunication to even taking the wrong run fit on running back Jamal Lewis' 66-yard touchdown run.
"It feels good to get that bad taste out of my mouth at this field," said Hall, who has routinely covered the other team's top receiver this season.
"That was a long time ago," Hall said, when asked if he used that one year of practice against Edwards to his advantage Sunday."I just think preparing this week from studying with Coach Coyle and Coach Zimmer giving us their tendencies. There was a slant I could have played better and I might have had four, but I'm happy with three. I'll never complain about that."
Not only did Hall become the first Bengal to have more than two interceptions this season, but he waited until Sunday to get his first one after leading NFL rookies with five last season.
"He's probably been one of our most consistent players from start to finish," Coyle said. "The only thing missing was that he hadn't made the impact plays interception-wise he made as a rookie. He's that kind of player. He's a complete corner. He supports the run, plays the pass; he's got a great future."
The touchdown was just like any cornerback dreams about and just what Coyle worked on in practice with all the defensive backs this week after they left some plays on the field last week against the Redskins when they were slow breaking on the ball.
This time, Hall read right through quarterback Ken Dorsey's backbone, brushed past Edwards jumping in front of the quick sideline slant, and was gone.
"It was beautiful. He saw the quarterback was in a three-step drop; everything he did was beautiful," Zimmer said. "He's been doing that well in practice."
Hall: "That was real big, especially in the game knowing the offenses were going to struggle with the wind and the weather conditions, and we got a defensive score."
Coyle: "He got a tremendous jump." Hall stopped the Browns' first drive of the second half with a similar read on another quick hit, but the third one really caught head coach Marvin Lewis' attention. Because with 10:46 left in the game, Edwards switched out of his usual X spot to the Z and Hall knew it meant the Browns were working him downfield.
"He was an X receiver most of the game," Hall said. "On that deeper ball, they tried to sneak him in there with the tight end in motion with him as the Z receiver, basically. Something went off in my head. I thought they were going to try and get him the ball on that play. It was a nine (deep) route. I think the wind might have caught it."
Dorsey's throw hung up there and Hall, inside of Edwards, made a diving catch. Later Dorsey was chased to the sideline with an injury and that brought on old friend Bruce Gradkowski, the replacement that beat the Bengals in the last 10 seconds in Tampa in 2006 to keep them out of the playoffs.
But there would be none of that Sunday. The Browns have now gone five games without an offensive touchdown and the Bengals vowed it wouldn't come against them. In fact, in the Saturday night meeting, Zimmer mentioned the sacred term with "Let's shut them out."
It's this kind of aggressiveness Zimmer has brought to a defense that once had self-esteem problems next to one of the NFL's most prolific offenses. Now, suddenly, this year the defense has kept the Bengals in most games. The Bengals have scored at least three touchdowns in only one game this season.
"Zimmer's the general. If he says shut 'em out, that's what we're going to try to do," WILL linebacker Brandon Johnson said. "We always try to do what our coaches say, but this was serious. They've gone a few weeks without scoring a touchdown and we didn't want to be the first. Let somebody else be first. "
Defensive tackle John Thornton, who has been here for all of Lewis' 96 games, is playing for his third different coordinator and got Sunday's message with two sacks.
"Coach Zimmer talked about that last night at the meeting," Thornton said of the shutout. "It was the first time we've really mentioned it this week. As we got into the fourth quarter, we said, 'Let's get this shutout for Zimmer.' It was a fun day for us."
Zimmer wasn't dissing the Browns, but he knew what kind of game was about to unfold.
"I knew (the Browns) weren't scoring many points and it was going to be a tight ballgame and we needed to keep the score down," Zimmer said.
But, really, this defense isn't about Hall, the first-round draft pick. It's about waiver wire pickup David Jones starting at the other corner in place of the injured Johnathan Joseph. The third-year Brandon Johnson, in place of injured Keith Rivers, continuing to emerge Sunday with his second interception of the season and team-high eight tackles after playing just one snap in his two previous years in Arizona. Thornton moving to end and into the starting lineup Sunday and getting two sacks in what very well was his last road Bengals appearance.
And there is safety Chris Crocker, the former third-round pick of the Browns who was on the street in October, got picked up because of injuries, and has been Cincinnati's best defensive player in the past six weeks. With a one-year deal, he's the Cedric Benson of the defense.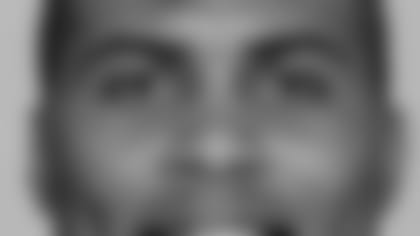 "I've found a home here. I want to stay here. I've let them know that," said Crocker, who was anxious to see what kind of reception "The Dawg Pound" would give him. "It was nice. It was as good as can be expected considering I came back as a Bengal. A lady did blow me a kiss."
Crocker, who had three tackles Sunday, has embraced Zimmer's scheme and style, which he already did in Atlanta last year.
"Today was all about preparation," he said. "We knew what they were going to do, when they were going to do it and how they were going to do it."
Asked about the grumbling that the Bengals had picked on a Browns offense with no players, Crocker said, "Hey, we didn't have Ocho or Carson out there. We've got a bunch of replacements. It doesn't matter who you've got, you've got to play and we played today."
Hall has said since the spring camp that Zimmer's scheme fits his aggressive, man-to-man style but he also said, "They've done research with the guys they've brought in because they fit the scheme well."
Zimmer is a hunter and has spent the last couple of weeks keeping warm at practice with some of his hunting garments. They came in handy in Sunday's frosty conditions as his players continued to adhere to his natural laws of simple, effective defense.
"Right now," he said, "we're playing kind of fast. We're feeling comfortable. I would change something during the week, but for the most part it's basically, '"You do this, you do that, let's go play.'"