With a Hall of Fame quarterback denied in his last couple of games, the Bengals secondary is trying to get healthy in anticipation of Colts quarterback Peyton Manning's air show Sunday in downtown Indianapolis at the new Lucas Oil Stadium.
Marvin Lewis said Wednesday that third cornerback David Jones (knee) and starting strong safety Chinedum Ndukwe (foot) are going to try to give it a go this week after missing last week. They weren't on the field Wednesday, but Jones did some work on the side.
(Wednesday Injury Report)
So Kyries Hebert or John Busing may get his first NFL start opposite safety Chris Crocker's third start as a Bengal. Hebert, a CFL refugee, is used to air wars: "They throw the ball around in Canada." Defensive ends Antwan Odom (shoulder) and Eric Henderson (neck) look to be out. Running back Chris Perry (groin) and wide receiver T.J. Houshmandzadeh, off a slight concussion, won't work Wednesday. Left tackle Levi Jones was dressed and on the field for the first time since hurting his back in the Nov. 16 game against the Eagles. He was listed with a hamstring problem Wednesday and was limited. Tight end Ben Utecht (foot), the former Colt, probably won't go against his old mates and he didn't practice. The Colts' Big Three on defense, ends Dwight Freeney and Robert Mathis and safety Bob Sanders, didn't practice Wednesday. Fellow wideout Chad Ocho Cinco said Wednesday that Houshmandzadeh is the team MVP and cited his injuries (head, back, ribs) as well "his hair. It's going gray." The strain of not busting out during the first 12 games (428 yards on 45 catches) is starting to show on Ocho Cinco. Asked if he was surprised he didn't have a big day last Sunday after he caught the first snap for 18 yards (he caught three the rest of the way), he offered, "No. At this point in the season, we're on Week 200 and I haven't had a big day by now; I don't think a big day will be coming any time soon."
"I just thought this was another slow start, which I always do. I start slow and I pick up as the season goes on," said Ocho Cinco, who hasn't had a 20-yard catch in the last 11 games. "The big plays always come. But for some reason we haven't been able to make a big play all season long. In order to win in this NFL, you have to have big plays at some point. I think that's one of the reasons we're down."
Ocho Cinco doesn't buy that his struggles are because of his separated shoulder. He says there are a lot of ills.
Asked to put a finger on the problem he said, "I don't have enough fingers to put on what the problems are. I only have 10 of them. We have more than 10 problems why we're not successful as an offense. And I'm one of them. I'm pointing to myself. I think the most important thing is me realizing I am the problem.Everybody plays with injury. That's not an excuse. I'm stil able to do what I can. I can get open. I'm pretty good at that. I'm really good at getting open."
But he could only conclude, "Right now, I suck, we suck. End of conversation."
Told that Bengals president Mike Brown had kind words for him playing with a separated shoulder this season and expected a vinatge year from him next year when healthy, Ocho Cinco simply said, "I love Mike." Quarterback Carson Palmer said he'll throw an NFL football for the first time since Oct. 5 either Saturday or Monday at Paul Brown Stadium. He won't be unleashing his inflamed throwing elbow in the first of what is going to be stages of rehab throwing to determine if he needs surgery. He has thrown a Nerf football indoors (the longest pass a 12-yarder) and expects his first session with what he calls "leather and laces" to be an easy motion for throws between 10-15 yards. Ocho Cinco said that Lewis talked to the club Wednesday about the Plaxico Burress self-shooting in New York over the weekend and that he reminded them that if you have to bring a gun to a place to feel safe, "You shouldn't be in there anyway."
The Ocho says he never feels like he needs a gun when he's out, but he also says he has guns in his home.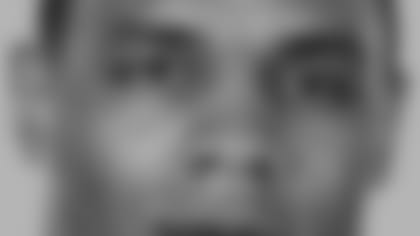 In the wake of safety Marvin White going on season-ending IR with a torn antererior cruciate ligament in his knee, the Bengals signed linebacker Victor Hobson on Wednesday and Lewis indicated Hobson will play Sunday on special teams and/or as a passing-down end/outside backer.
"We've been playing a little short at linebacker with five the last couple of weeks," Lewis said. "It gives us another guy on special teams, another big guy that can run. You look more at those because I can guarantee you those 24 to 25 snaps a game for people."
The Bengals figure they can do that right away with a guy that has played virtually every backer spot in 76 games with 58 starts since the Jets took him out of Michigan in the second round of the 2003 draft.
"I'm comfortable in this type of system in all of them," Hobson said of his best position. "I've played them all."
The 6-0, 252-pound Hobson played with the Jets until the Patriots picked him up as an unrestricted free agent after last season. As an outside backer in a 3-4 in '07, Hobson had 62 tackles with two sacks in 14 starts. The Pats put him inside in their 3-4 and he made 11 tackles during the preseason before they cut him on Cutdown Day. In his search for a job since, he worked out at PBS a few weeks ago.
Hobson's career stats: 334 tackles, 11 sacks, three interceptions and five fumble recoveries.