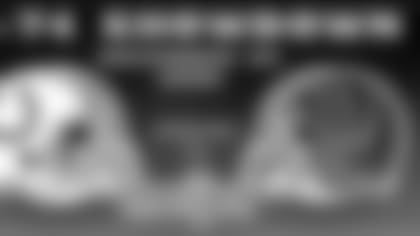 ](http://www.meijer.com/)Posted: 6:30 p.m.
If you like quarterbacks, this is the game for you.
Archie Manning, patriarch of the NFL's current first quarterback family, does as he ponders inviting Carson Palmer to his quarterback camp.
Phil Simms, analyst for CBS's top announcing team, does too.
Manning, who performed the only miracles the Saints knew in the 1970s as their quarterback, and Simms, who had his most prolific day as the Giants quarterback on the Cincinnati riverfront 20 years ago this season, both marvel at how far the art of quarterbacking has come as they prepare for Sunday's 21st century deal between the Bengals' Palmer and the Colts' Peyton Manning.
"I'm not saying I couldn't see myself doing it, but there is so much more to be aware of now because of how many different defenses there are to prepare for," Archie Manning says.
The Mannings are unabashed admirers of Palmer, one of the next generation that is emerging to inherit the spot Peyton holds as the game's top quarterback. The young guns include Simms's own son, Chris, in his third season in Tampa Bay, and Peyton's brother, Eli, in his second season with the Giants.
Archie Manning, a first-round pick of the Saints in 1971, has watched both sons burn in the spotlight as the NFL's overall No. 1 draft pick.
"Carson has handled it all very well from what I can tell," Archie says. "He's said all the right things, he's done all the right things. You only hear him say positive things about his teammates. Oh yeah, a lot of things remind me of Peyton. I think they're a lot alike."
They come into the game the NFL's 1-2 in touchdown passes and completion percentage with Palmer, in his third season, leading Manning in everything but wins.
Archie particularly notices the fundamentals and the ability to think on their feet. Earlier this week, Peyton talked about how he could sense Palmer has the work ethic in the offseason as well as the season, the kind of work ethic for which Peyton Manning is universally known. Even though they've never met, Archie can tell that Palmer would be a nice addition to the Mannings' camp because, "I think he'd enjoy it."
The elder Manning is going to enjoy Sunday. A joy he passed on to Peyton, who admitted this week that he pulls for all quarterbacks. He hopes they don't get lifted from games or booed, those special sentences seemed reserved only for quarterbacks.
Archie Manning, who does some TV work in New York City on the weekends, is going to be onsite to watch Eli work for the Giants Sunday in a 1 p.m. against the Eagles. Then he'll head to Eli's apartment to watch Peyton try to extend the Colts record to 10-0 against the Bengals.
"People think I coached these guys, and I really didn't," Archie says. "I didn't give them much advice at all. Only if they asked. But, yeah, they've undergone a lot of attention, and I think they've both handled it well. As Carson has. But I don't think I had much to do with it."
Peyton disputed that this week, crediting his father with making the son go to him if he wanted any tips, and he believes that kept him from getting burned out on the game.
"Peyton is the complete package as the quarterback," Palmer says. "He's probably the guy that teams fear most when they play because they know he's going to be on his game, he's going to find the open guy and he's going to exploit the weaknesses of the defense. He has that respect about him. That's what I like about him."
Peyton also has a big fan in the network booth Sunday. Simms is returning to the city where he had his greatest day as a passer, throwing for 513 yards in old Riverfront Stadium.
But Peter King of Sports Illustrated, then covering the Giants for Newsday, remembers how miserable that 35-30 loss to the 1-4 Bengals on Oct. 13, 1985 left Simms because he knew how it would damage the Giants in the playoff seedings.
As Simms checked out Paul Brown Stadium for the first time Friday, like a good quarterback he couldn't help but think of his foe that day, who just happens to be CBS colleague Boomer Esiason.
"I'm surprised somewhere in the game Boomer didn't throw an interception to help us win it," Simms says. "The one thing I remember about Riverfront is how flat it was. I thought it was great. At Giants Stadium, we had that big crown on the field."
Simms disputes the belief that CBS's No. 1 crew has never done a Bengals game since football returned to the network in 1998. He said he was here in '98, when Broncos quarterback John Elway finished off his 7-0 run against the Bengals in a 33-26 victory.
The Bengals never beat Elway, or Dan Marino (0-6) with Ken Anderson and Boomer Esiason, and they are 0-3 against Peyton with Jeff Blake (1998 and 1999) and Jon Kitna (2002). This is Palmer's second shot at a first-ballot Hall of Famer in three games (he's 1-0 after the defeat of Brett Favre), but Simms doesn't buy the similarities.
"They're not similar at all," Simms says. "Peyton is high energy. He's a big-time director. Everything just evolves around him and how he sees and reads the schemes on the other side. I think Carson Palmer just runs the offense. He's been prepared by the coaches and he just does his job. Carson Palmer is a classic thrower. Peyton Manning has worked so hard at it that he's turned himself into a good NFL thrower."
Simms sees the Colts blueprint coming to life. It's not the same one Bengals head coach Marvin Lewis has devised.
"I would look for that kind of guy," Simms says of Manning, "who physically and emotionally can just drive the team and the organization. That's what Peyton does. When the Colts drafted him, right away they knew what they were going to do with him. They were going to build it around him and it was going to be all about him. I don't get the sense the Cincinnati Bengals are going to live and die and prosper strictly Carson Palmer or the way he acts."
In a game of and for quarterbacks everywhere, you can be sure they will all be checking out each other.
"It," Archie Manning says, "should be a great game."