Updated: 2-29-08, 1:40 a.m.
With NFL free agency clicking in at midnight, two long-time Bengals starters in Justin Smith and Madieu Williams were getting ready to get on planes Friday morning as the Bengals look prepared to overhaul their defense with at least personnel and quite possibly a 3-4 scheme after three straight seasons they have failed to finish better than 27th in the league.
Both could be headed for visits to Minnesota and old friend Leslie Frazier. Kenny Zuckerman, Williams' agent, said Friday morning that he is talking to teams and that he and his client are in the process of deciding which teams to visit. The Star-Tribune in Minneapolis reported that Smith is going to visit the Vikings and ESPN.com said he is also going to visit San Francisco.
Agents for both players said they are going to keep talking to the Bengals.
And Cincinnati's leading tackler over the past four seasons, linebacker Landon Johnson, may not be too far behind. Also headed to market is punter Kyle Larson.
Jim Steiner, Smith's agent, indicated early Thursday evening that his client wouldn't be involved in any Midnight Madness as far as signings.
"We don't operate that way; that's for amateurs," said Steiner, who anticipated talking with teams Friday, including the Bengals.
"I've got a good relationship with Troy Blackburn," said Steiner of the Bengals vice president in charge of free-agent negotiations. "We've been talking, and we'll continue to keep talking with them."
The Bengals emerged Thursday with nearly $1 million more to spend in the market when they surprisingly opted not to tender an offer to restricted free-agent wide receiver Tab Perry. But he said Thursday night there's a good chance he'll be back.
Although the Bengals are concerned that Perry has played only four games in the last two years with a hip ailment, they apparently are interested in keeping him at a lower rate. But agent Peter Schaffer couldn't say Thursday if a deal would be done before the deadline and said his client is 100 percent. Even though the hometown Rams and the in-state rival Browns are said to be hot on Smith's heels, he was supposedly a lock to do what he couldn't do last year as a franchise free agent and go to the 49ers as an end in a 3-4 defense. With signs pointing to the Bengals shifting at least some of their philosophy to a 3-4, they figure to begin their foray to replace Smith when the big money deals cease.
What is going to be left among those front seven players the Bengals desperately need when the spending stops in about a week is another question.
A day after the Niners took 3-4 nose tackle Isaac Sopoaga off the board by re-signing him, the Raiders kept defensive tackle Tommy Kelly with a monster $50 million deal.
According to ESPN.com, Kelly pulled in $18.125 million in guarantees and $25.125 million in the first three years. Not bad for a guy that has 13 career sacks and played just seven games last season after missing all of 2006 with a torn anterior cruciate ligament in his knee.
It makes one wonder what Smith, 28, a seven-year veteran with 107 straight starts, is going to get. His 43.5 career sacks are fourth on the Bengals all-time list even though he's coming off a career-low two.
But the Niners have never been shy in any era to spend and a year after dropping $32 million on cornerback Nate Clements and safety Michael Lewis in guaranteed money, they are poised to upgrade a defensive line that was 22nd against the run and faces the retirement of Bryant Young.
Smith won't be asked to be a double-digit sacker in the 3-4, but he's stout against the run and the Bengals weren't prepared to give him what 3-4 teams will give him on the market for that.
But Frazier's 4-3 scheme in Minnesota could use a sacker outside of elite tackles Pat and Kevin Williams. Frazier, the former Bengals defensive coordinator now calling the shots for the Vikings, wants to play Cover 2 but last year he had to rely on too much blitzing from safeties and linebackers. Williams, a fourth-year player, figures to be the first free safety plucked and it could also be by Frazier. The Vikes have $30 million to spend and with Pro Bowler Darren Sharper aging and backups Mike Doss and Tank Williams hitting the market, Williams is a fit.
But so is Denver and Jacksonville. The Broncos, with about $16 million to spend, may be preparing for life without John Lynch while the Jaguars seek a running mate for Reggie Nelson. The Falcons are also thought to be a player.
There are 3-4 clues that Landon Johnson may not be back. A versatile guy who has played all three spots in a 4-3, he's seen as too small for a 3-4. Plus, the agent for linebacker Dhani Jones indicated last month that his client welcomes a return to Cincinnati in a deal that could be announced as soon as Friday.
The escalation of the tender for restricted free agents apparently dictated the Bengals' decision not to tender contracts to a pair of injury-plagued RFAs in Perry and tackle Adam Kieft.
The Bengals did tender a one-year contract to backup quarterback Ryan Fitzpatrick, at the minimum $927,000.
Kieft, a fifth-round pick, never played a snap after tearing the anterior cruciate ligament in his knee during his rookie training camp, so the move isn't a total surprise.
But the decision not to tender Perry, one of the key figures in the 2005 AFC North title season, must reflect how seriously the Bengals look at the effects of the hip injury that has limited him to four games since.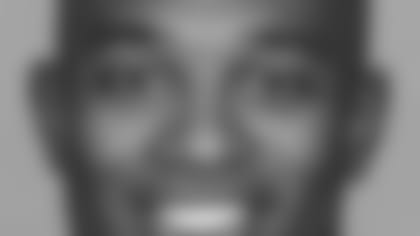 Schaffer said that Perry has been cleared by not only the Bengals doctors but also by a leading specialist in Vail, Colo., and that the holdup stems "from an honest disagreement in Tab Perry's value."
"We've been talking for a month," Schaffer said. "They'd like him back. Tab would like to be back. But we also have to do what is best for Tab at this point in his career. We will continue discussions."
With the minimum tender now nearly $1 million, the Bengals apparently didn't want to invest that much in a guy that virtually hasn't played in two years. But they appear ready to negotiate at a lower number for a guy committed to special teams and has the potential to be a multiple weapon on offense.
Perry said Thursday night that he was surprised when the Bengals didn't make the offer because, "They led me to believe that they were going to do it and now I'm not sure what happens because I didn't think I'd be on the market."
Perry said the Bengals are concerned about his hip, but he said the specialist in Colorado has assured him it will be fine and he is currently working out in Tempe, Ariz., at Athletes Performance Institute.
"I'm moving around. I feel good," Perry said. "There's no question I want to come back. I love it in Cincinnati. I think there's a good chance I'll be there. If I go some place else, I don't know if I make the team. But I know I can make the Bengals team."
Perry, a sixth-round pick out of UCLA in 2005, set the club's season kick return records as a rookie. Then on an innocuous return in the last minute of a rout over Cleveland in the second week of the 2006 season, Perry suffered a hip injury that wiped out the season.
He returned for the first two games of last season, but a hamstring injury shelved him and he couldn't back on the field when the hip problem flared again.
The 6-3, 210-pound Perry gave the Bengals a load of versatility as a rookie. Big enough to block as a tight end/fullback, he scored a receiving touchdown and a rushing touchdown to go along with the 94-yard kick return that swung a 38-31 game in Pittsburgh to the Bengals in what amounted to the division clincher.
"I feel like I can do so much more," Perry said. "I don't want to be labeled as just a special teams player."
The Bengals took their other RFA off the market when they signed defensive lineman Jon Fanene to a three-year $4.5 million deal.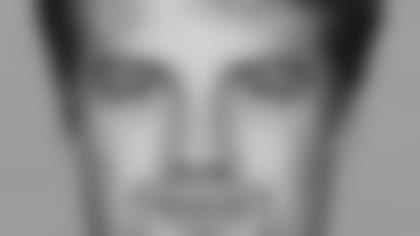 By making the tender, the Bengals gain the right to retain Fitzpatrick by matching any offer sheet he would sign from another team, the club said in a press release. Fitzpatrick could also remain with the Bengals by signing the tender offer, or by negotiating a longer-term contract with Cincinnati.
The club said the tender of Fitzpatrick, a seventh-round draft choice of St. Louis in 2005, qualifies as his draft level. If he signs with another team and the Bengals don't match, they will get a seventh-rounder in the April draft.
The deadline for a restricted free agent to sign an offer sheet is April 19.
Dave Butz, Kieft's agent, couldn't be reached for comment.
The Bengals also announced they made tender offers to exclusive rights free agents in wide receiver Glenn Holt, linebacker Rashad Jeanty, and linebacker Corey Mays.
They were with the Bengals in 2007 and are classified as third-year NFL players in 2008. Their contracts have expired, the club said, but they do not have sufficient experience to gain free agency. They each have the option of signing the tender offer or negotiating a longer contract with Cincinnati.
The Bengals didn't tender running back Dan Burks, a second-year player who spent last season on injured reserve.