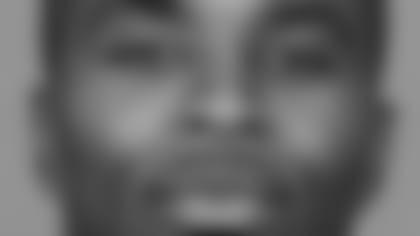 GEORGETOWN, Ky. - In the history of the franchise, from Kenny Riley to Tory James, Deltha O'Neal is just one of six cornerbacks to have 15 interceptions for the Bengals.
Yet O'Neal admitted he felt like an outsider when he showed up for training camp here at Georgetown College, where some of the best cornerback talent the Bengals have ever had is on display.
"Because everybody has been together since April. I'm the only guy that wasn't here in the offseason," O'Neal said after Saturday morning's practice, where he proclaimed he feels 10 times better than last year. "I felt like an outsider, but guys were saying, 'Glad you're here.' We're close in the secondary, so I was getting messages about the oohs and aahs in the OTAs."
Now the folks can start cooing at this Saturday night workout, where agents for No. 1 pick Leon Hall say his client is headed after agreeing to a deal Saturday afternoon.
Although Johnathan Joseph, last year's No. 1 pick, won't be ready for about a week or so with a broken bone in his foot, Hall joins a two-time Pro Bowler in O'Neal and a second-rounder in Keiwan Ratliff.
Make that a finally healthy O'Neal.
"All four could start," said wide receiver T.J. Houshmandzadeh. "He looks good. He's in shape. He's what he always is. He's got the size, speed, quickness. It's just confidence. That's all it is."
It looked like O'Neal has it back going off Saturday's first practice. He ran stride for stride with Pro Bowler Chad Johnson on a deep ball and Johnson simply outjumped him. Carson Palmer and Johnson hooked up again with a hellacious completion on an out pattern in which Johnson dove at the only place Palmer could have put it because O'Neal was draped on him.
Houshmandzadeh figures O'Neal would have made that play because Marvin Lewis preaches to the defensive backs to let the receiver make the catch to avoid collisions.
"He's just trying to find the ball right now because it's the first time he's doing football," Ratliff said. "The good thing is he's got his footwork. With DBs, it's just all about getting our timing."
One of the biggest party games in Bengaldom right now is spinning the bottle and wondering if it lands on O'Neal and his franchise-record 10 interceptions in 2005, or his pouty, injury-laden 2006 in which he warred over words with Marvin Lewis and the front office.
"It's not going to be either '05 or '06," O'Neal said with a smile. "It's a new and improved Deltha. I'm going to get what I can get. If I can surpass 10 (interceptions) or get half of that, as long as I can get to the ball and hold on. Last year I only had one and I should have had over five. if I get the opportunity, I'm going to take it."
Anyone with an IQ matching a roster number knows this very well could be O'Neal's last camp with the Bengals. When Hall puts his name on the contract before practice, it virtually assures that the team's future corner money is ticketed to him and Joseph. But O'Neal, 30, has shown up with a 100-watt smile and, probably more importantly, a 100 percent knee.
"It feels 10 times better than it did last season," O'Neal said. "It was my shoulder late in the year and I had a tough time the whole year with my knee (after surgery following the '05 season). But it never said anything about that in the paper."
This spring O'Neal only attended the weekend mandatory minicamp and sat out the voluntary workouts because he was unhappy about a contract paying him $2.5 million this year in the fourth year of a five-year deal. He felt like the club didn't follow through on re-doing his deal if he had a good season and when nothing came about after '05 after new deals flew for Carson Palmer, Chad Johnson, Willie Anderson and Levi Jones.
Then came the selection of Hall and, he admits, Lewis' public barbs hurt.
"I wasn't able to spin my wisdom, but that's the way it is," O'Neal said. "If you say something, you're the bad guy but they can say anything they want."
"I was mad," said O'Neal of no new deal. "I got over it just knowing I would have other options. That I'd have the chance to show other teams that I can still play. And, hey, I'm still playing for a new contract."
But he doubts it will come from the Bengals because Joseph and Hall "are their future," and he insists he has put it all behind him and that he's on the same page with Lewis.
"This is my squad," he said. "I'm a Bengal until whatever happens. (O'Neal and Lewis) have the same goal. To be in the big show in February. I still love to play football."
O'Neal also admits that he missed being at the voluntary workouts and, no, he wasn't the only one. Houshmandzadeh didn't show until the last two sessions.
"I have to find my seat at the party because I wasn't there," he said. "But going up against guys like Chad and T.J., guys that can make plays, you get great work."
It's been suggested that Houshmandzadeh didn't show for the same reason as O'Neal because he believes he's vastly underpaid after coming within about 50 yards of three straight 1,000-yard seasons.
But Houshmandzadeh has never confirmed that.
"It doesn't matter because I'm going to do what I'm going to do and they're going to do what they're going to do," Houshmandzadeh said. "I'm planning on playing six or seven more years, so it's going to come sooner or later. If you start worrying about things you can't control, you lose focus and you start acting the way you're not and I'm not going to do that."
Houshmandzadeh doubts that O'Neal let the money issue affect him.
"I think everybody thinks about (money) at some point. Except maybe Carson," Houshmandzadeh said. "Even Chad. But when you go out there and you're playing you just don't think about it. I didn't think about it until you just asked me.
"I think the thing with Deltha is that he was beat up. He was hurt and when you get beat on a few plays, you lose confidence. Then when you try to fix the things you need to work on, you can't practice."
Right now, O'Neal's money is on trying to end the season with a lot more than 15 Bengals picks. Three more and he'll have one more than Tommy Casanova and three fewer than James.
"I'll go for it and get what I can," O'Neal said. "I dropped too many."
But it seems he has dropped '06, too, because he said it with a smile.