The Bengals have three games under their belt by the time they play the chic offseason pick in the AFC North on Sept. 28 at Paul Brown Stadium.
Their games against the Browns in the Marvin Lewis era have been significant and close, and Cleveland's take-no-prisoner assault to upgrade its defense complete with a 370-pound body blow to the Bengals has made certain this year will be no different.
In the first of three takes on the AFC North, Bengals.com looks at the most important new matchups in the series.
The rivalry has just never cooled. From Paul Brown-Art-Modell, Ken Anderson-Brian Sipe, Sam Wyche-The Dawg Pound, Akili Smith-Tim Couch, and now Carson Palmer vs. the defenses of Romeo Crennel, the game always ends up meaning or doing something special.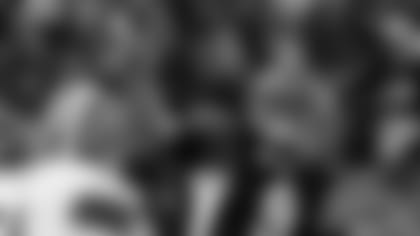 Carson Palmer and the Bengals will be looking for their fourth straight win over the Browns at Paul Brown Stadium. (Getty Images)
Cleveland is the site of Lewis' first victory as Bengals head coach but the Browns had the last say in 2003 when they came to PBS and knocked the Bengals out of the playoffs in the season finale.
The Bengals returned the favor on the same spot last December when their 19-14 victory virtually ended the Browns' dream season. But it was too late. Cleveland's stunning 51-45 victory over Cincinnati in the second game of the season that snaked from the rubble of its blowout loss to Pittsburgh and the Bengals' Monday Night victory over Baltimore set the tone for both teams.
In '06, the Bengals suffered arguably their most expensive victory in history when they pounded Cleveland, 34-17, in another second game of the season. But Rich Braham and David Pollack never played again, and Tab Perry only played four more times as injuries wiped out three key performers from the '05 North champs.
Just for fun, the '04 game at PBS, a 58-48 Bengals victory, marked the most points in a game since the NFL merger.
'07 RESULTS VS. BROWNS
Browns win, 51-45, in Cleveland on Sept. 16 as Derek Anderson throws three TDs of at least 25 yards and ends up with five on a day Palmer throws a club-record six.
Bengals win, 19-14, in Cincinnati on Dec. 23 despite gaining just 270 yards on a wind-swept day against a defense that will finish the season third worst in the NFL. Interceptions by rookie defensive backs Chinedum Ndukwe and Leon Hall in the final 1:05 of the first half lead to Cincinnati's two touchdowns and the defense comes up with four picks of the Pro Bowl-bound Anderson.
The Browns dipped to 9-6 and lost control of playoff destiny. They finished 10-6 but stayed home.
KEY DEFENSIVE ADDITIONS: DT-DE Shaun Rogers (Trade with Detroit), DT Corey Williams (UFA from Green Bay), CB Terry Cousin (UFA from Jacksonville), ILB Beau Bell (fourth-round pick).
KEY DEFENSIVE LOSSES: CB Leigh Bodden (Trade with Detroit), CB Daven Holly (knee).
KEY OFFENSIVE ADDITIONS: WR Donte Stallworth (UFA from New England), RG Rex Hadnot (UFA from Miami), TE Martin Rucker (fourth-round draft pick)
NEW MATCHUPS
Rogers vs. C Eric Ghiaciuc, LG Andrew Whitworth, LT Levi Jones:
The Bengals thought they had grabbed the 370-pound man mountain Rogers in a deal with Detroit on the first day of free agency until the NFL invalidated it over language.
As the league mulled the Bengals' case, the Lions, fearful of a midnight bonus deadline, shopped him to the willing Browns in a scenario that has done nothing to cool the rivalry.
Give Browns GM Phil Savage credit. Going into '07 this was a franchise paralyzed by awful play in both trenches.
The free-agent signing of Bengals left guard Eric Steinbach and the drafting of left tackle Joe Thomas took care of the offensive line last year while the Rogers trade and free-agent signing of Williams this offseason are the last pieces head coach Romeo Crennel needed to solidify his defense.
And the Browns' lack of people in the middle have helped define this series. In his last healthy game of last season, Bengals running back Rudi Johnson rung up his fifth 100-yard game against the Browns, and when backup Kenny Watson tolled for 130 against them in December, it jacked the Bengals rushing average against Crennel's Cleveland defense to 146 yards in six games.
So former Bengal Shaun Smith, who made the move to Cleveland last year, must have needed some help against the run and he got plenty in Rogers.
Smith is going to be rotating at nose tackle and end with Rogers in the Browns' base 3-4 and Rogers will stay pretty much inside with Williams when Cleveland goes to a four-man line on passing downs. But he'll get his shots on everybody in all situations.
Everyone knows Rogers' story. When he plays and he's not heavy or hurt or both, he's unblockable against both the run and pass. The Bengals insist that one of Ghiaciuc's strengths has been holding his ground against marauding AFC North nose tackles. After some jousts with Rogers, Cincinnati should have a pretty good idea about its center's strength.
Rogers' work against Whitworth and Jones in the passing game is a huge part of the puzzle. Jones, who the club thought looked as good as he has in years at the mandatory minicamp, also has to contend with linebacker Kamerion Wimbley on the edge on third down. So the 340-pound Whitworth is going to be heavily involved with one of the few guys that outweigh him in Rogers, coming off a seven-sack season.
But pass protection has been solid with these two, enough so that the Bengals allowed a franchise-low 17 sacks last year. Wimbley has one in four career games against the Bengals and it was the first of his career, but he's had none in the last three games.
Williams vs. RTs Willie Anderson and Stacy Andrews and RG Bobbie Williams: These guys don't give up sacks, either, and it's a good thing because Williams is another large man (not as big as Rogers but 315 and quick) coming off a seven-sack season. When Anderson and Williams went against Corey Williams and the Packers in '05, they blanked him. But that was also 14 sacks ago.
(Andrews took snaps as the first right tackle at minicamp, but that is a situation that will play out during training camp. Anderson is listed first alphabetically and by seniority.)
Cousin vs. WR T.J. Houshmandzadeh: With Bodden gone and Holly down for the year, the Browns took the 33-year-old Cousin off the street May 23 and he has to be the nickel corner almost by default. Besides second-year players Eric Wright and Brandon McDonald, the only other corner with an NFL snap is Jereme Perry, an undrafted free agent from '06.
Cousin comes off a solid playoff defense where he contributed regularly on third down in Jacksonville. But Houshmandzadeh, coming off a Pro Bowl season, is perennially one of the NFL leaders on third-down catches. His 32 last year were only behind the 36 of Derrick Mason's in Baltimore.
McDonald vs. WR Chad Johnson: Only if Johnson runs wild and rookie defensive tackle Patrick Sims comes up big can the Bengals still the criticism over the Rogers deal.
The Browns are saying Wright and McDonald are the future at corner, but did they outthink themselves in giving up Bodden? He seemed to play his best against Johnson (no other AFC North corner has played him better) and his effort that held Johnson to two catches in a '05 game made him a lot of money.
But even Johnson torched Bodden and others for 209 yards up in Cleveland last year. And while the Browns like what McDonald did last year as a fifth-round rookie against Johnson in the December game (four catches with a long of 17 yards), they have to remember it was a game played in a wind tunnel and the only skill players that had good days were the DBs and running backs.
Bell, the Browns' first pick in a draft that had been spent the year before, doesn't figure to be in the mix much from scrimmage before the fourth game.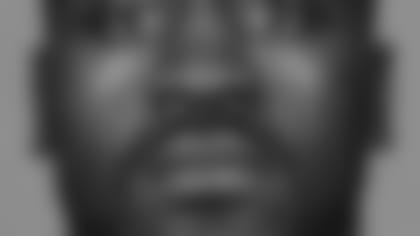 LT Joe Thomas vs. RE Antwan Odom:
Odom, rated, one of the top two defensive ends in free agency, took home the Bengals' biggest UFA deal ever by virtue of his eight-sack season in Tennessee.
The Bengals could have used just one against Anderson in his 51-point air show. That might have stemmed the onslaught just enough, but the Bengals came up with 0.0 sacks that day.
That started Thomas off on the best rookie season that didn't belong to Adrian Peterson. After giving up a sack in the opener, Thomas gave up just one more the rest of the way in what looked to be the first of a string of Pro Bowl seasons. At 6-6, 310 pounds, his long, lean athleticism is going to be the mirror image of the 6-5, 255-pound Odom.
Odom is supposed to be a more natural pass rusher than the man he replaces in Justin Smith, and he offers a different, more athletic target. That's going to be a new challenge for Thomas against the Bengals.
But will he have his way with Odom in the running game? Working against Smith (a solid run stopper) last year, Browns running back Jamal Lewis came within eight yards of two 100-yard games against the Bengals. Actually, he ended up with three counting the 216-yard monster in Cleveland.
Lewis vs. ROLB Keith Rivers: In Lewis' 216-yard jaunt, the majority of his yards came on three runs. Although Rivers is a rookie, he has shown up looking like a five-year UFA and is supposed to be the solid, reliable guy that doesn't let four-yard runs become 40. As the ninth player taken and the draft's best linebacker, Rivers has to shine in a matchup like this one if the Bengals are going to win the division in games like this.
Stallworth vs. CBs Leon Hall and Deltha O'Neal: The Browns found a nice running mate for Braylon Edwards in Stallworth, a move that most likely makes Joe Jurevicius the North's best No. 3 receiver.
The 6-0, 196-pound Stallworth can still fly and is coming off a 46-catch season in which he averaged 15.2 yards, a number that is going to make Edwards and tight end Kellen Winslow much more dangerous. The Browns can move Stallworth around and would no doubt like to exploit him in the slot, where he'll find Hall and O'Neal at various times.
Did you ever think you'd be talking about the Browns receiver depth compared to the Bengals depth at cornerback? Ever since Edwards did a number on the Bengals in Hall's second NFL game last year, Hall steadily improved. After biting off more than he could chew on the double moves the Browns continually ran at him, Hall settled down to lead the Bengals with five interceptions. Both he and the other starter, Johnathan Joseph, had superb springs.
O'Neal quietly had a solid year as the third corner and at 31 he still has a knack with 31 career interceptions. The Bengals have also been pleased with how tightly second-year corner David Jones covers.
Winslow vs. S Marvin White and Chinedum Ndukwe: Before Madieu Williams left for free agency and Dexter Jackson came up lame in the spring camps, we already saw this back on Dec. 23 when injuries paved the way for the rookies.
Winslow caught seven balls and had a long of 22 yards, but finished with just 73 total. Plus, Ndukwe picked off Anderson twice and had 12 tackles while White had four tackles and four passes defensed.
Of course, it wasn't a great a day to throw the ball for the Browns, either, but clearly the pair showed that they are the future.
White, Ndukwe and Jackson look to be the top three safeties but it's unclear how the playing time is going to shake out.
Rucker doesn't look to have much of a role as a rookie, and Hadnot is running first team with Ryan Tucker hoping to get back from injury some time in training camp.