Andy Dalton shows off his '10' mechanics.
The Bengals completed their three weeks of voluntary practices Thursday with a team bonding day at Top Golf and here's a couple of things you can tee off on when it comes to the offense as the Bengals head into next week's mandatory minicamp set for Tuesday through Thursday:
-New line coach Frank Pollack has changed the culture up front with a spicy brew of changes in technique during grinding, in-your-face practices.
-The Bengals wide receivers can play fast. From the old pro A.J. Green to red-shirt rookie John Ross, they have racked up consistently top-end NFL times running routes. The minicamp gets a boost with the addition of 4.4 40 sophomore Josh Malone when he returned this week after missing some time with a leg issue.
-Coordinator Bill Lazor made good on head coach Marvin Lewis' pledge to change it up and in his first offseason on the job has appeared to gut the playbook with the help of Pollack and replaced it with an Andy Dalton-friendly scheme.
And doesn't it all begin with Dalton, the winningest quarterback in Bengals' history?
Lazor said his book would be a reflection of every stop in his decade-long NFL career and from Joe Gibbs' Air Coryell system to Mike Holmgren's West Coast offense to Chip Kelly's up-tempo-quarterback-as-point-guard sets. It all looks to make Dalton as comfortable as possible by emphasizing his strengths of quick throws and quick decisions.
Alex Van Pelt, the first ex-NFL quarterback to coach the position for the Bengals since their all-time passing leader Ken Anderson at the turn of the century, has been suitably impressed. In his 14th pro season as a coach and off a stint in Green Bay where future Hall-of-Famer Aaron Rodgers is still steamed the Packers let him get away, Van Pelt is giving Dalton the highest marks he can on his fundamentals.
"As good as I've been around," Van Pelt said this week. "A 10.
"Mechanically he's sound. He's always in a good position to throw the ball as far as his release. Everything is very clean. Very accurate and he's always in great position with his feet. How they're aligned and always pointed at the target."
Van Pelt has brought some new drills emphasizing passes under duress. After getting sacked 19 times in 11 starts as a backup for nine NFL seasons, Van Pelt knows getting a clean look for a passer isn't always easy.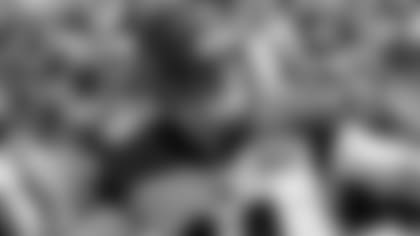 Under Alex Van Pelt the Bengals QBs are working on making throws under the gun.
"For a guy like Andy, he should be able to drop five steps, take a hitch, have a clean pocket and complete a pass. That's what's expected of us, right?" Van Pelt said. "You have to train the stuff that's the hardest. The hard plays are the ones I'm trying to train these guys to make."
So maybe Rodgers' behind-the-back-dipsy-doodle-look-the-other-way-Harlem-Globetrotters flings aren't all spur of the moment.   
"Awkward throwing mechanics. Off-platform throws. Moving through the pocket," Van Pelt said of his points of emphasis. "Things you have to disconnect your upper body from your lower body. Unless you work it, it's tough. You try to get used to making the hard plays."
A major reason Van Pelt took the job is because he knew Dalton is a good quarterback, so if anything has surprised him it's the ill-informed criticism that comes at him from outside Paul Brown Stadium.
"It's unfortunate and it's not deserving, that's for sure," Van Pelt said. "I've been around long enough to see a good quarterback and Andy is definitely a good quarterback."
After watching him absorb Lazor's playbook and handle the day-to-day rigors of the job, Van Pelt is even more convinced.
"He's a very smart guy. Very smart," Van Pelt said. "A lot of times when you change offenses, it takes a little while to get the verbiage down. But he puts a lot of work in. He studies. Not once have I had to really catch him with a formation that was wrong or a play call that didn't come out the right way."