Andy Dalton wanted a win on his birthday and got it.
For his 30th birthday and 100th NFL start Andy Dalton got a surprise party Sunday at Paul Brown Stadium from a Colts defense that chased him up Central Avenue and down Elm Street with not so good wishes.
He ended up not even getting a fourth-quarter comeback victory since it was a defensive touchdown courtesy of left end Carlos Dunlap's mad-dash-pick with seven minutes left that provided the utterly necessary 24-23 victory over the Colts.
But Dalton's 59th career victory turned out to be a testament to his resourcefulness and toughness. Sacked three times, hit eight more, and chased from the pocket on many of his 35 drop-backs, Dalton persevered with a 108.8 passer rating on 17 of 29 for 243 yards and two third-down touchdown passes, no picks, and a lot of head shaking as he went back to the huddle.
"They did some things that were a little different than what we had prepared for. At that point, you've got to adjust," Dalton said. "With that, it's kind of how the game goes. Obviously at the end of the game the defense stepped up and made a big play to help seal it and get the win. Carlos, with the big interception for a touchdown, was huge. It's not always going to be pretty, but a win's a win."  
A win's a win because Dalton hung in there. Check out how he gave the Bengals a 17-13 lead on their first drive of the third quarter.
On first down, left tackle Cedric Ogbuehi allowed pressure and Dalton had to throw it away.
On second down Giovani Bernard got two yards on a day 13 of their 17 runs by backs went for three yards or less against a defense that the week before had been ripped for nine yards per carry by a backup. On Sunday the Colts were missing three of their best players and Cincinnati often used six linemen Sunday to attack the Colts and  yet their longest runs come on wide receiver Alex Erickson's 14-yard sweep and Dalton's 12-yard scramble.
On third-and-eight from the Colts 25, using what the CBS broadcast called "max protection," Dalton didn't have time to stride into his throw when old friend Margus Hunt got past right tackle Jake Fisher and the ball floated to rookie wide receiver Josh Malone for his first NFL touchdown. But Dalton didn't know if he had enough on it. He wanted it badly because cornerback Vontae Davis had dropped off Malone. Malone had to wait and then come back for it.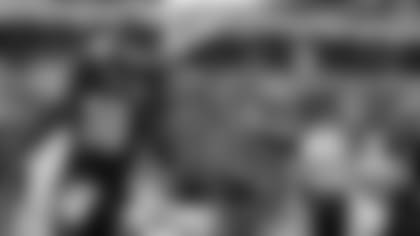 A.J. Green had just three catches, but one was a TD.
"It was a post. They had dropped back and the safety had come down," said Malone, who then went to the sidelines and promptly thanked Dalton for throwing it to him.
 It was Dalton's pleasure since Malone was wide open and for the second straight week he could get the ball to A.J. Green only three times.
 "I was hoping it was," said Dalton when asked if he thought he had enough it. "It was one of those things where you throw the ball in the air and you're like, 'Come on, come on.' And he made the play. It was a great play call for that situation. We had the look that we wanted."
If you had bet on draft day that Malone, a fourth-rounder, would get his first catch and first TD before first-rounder John Ross, you win. Ross took just six snaps and got one target in his return after missing the last six weeks with a knee issue while Malone had two catches and three targets on 19 snaps.
"It's not too big for him. That's how he approaches it every day. He wants to be great," Green said of Malone. "He was wide open.
If Green sounded envious, he probably was.  He went from the last minute of last week's first quarter until 4:36 left in Sunday's first half without a catch and it was a big one, an eight-yarder on third-and-goal. Green fried cornerback Pierre Desir when the Colts momentarily lost their minds and left him one-on-one. Green cut inside Desir and whipped across the back line to tie it at 10.
"At that point, everybody's got different plans for when they get down into the red zone," Dalton said. "We were able to get behind them and he was open, so it was a great play."
But for the most part the Colts played Green the way everybody plays him when the Bengals can't run the ball. A zone rolled to him and he was held to those three catches on eight targets. The stunning thing is that the Colts came into the game allowing an NFL-high 40 passes of at least 20 yards, 10 more than anybody else. And the only ball longer than 20 yards to a Bengals wide receiver Sunday was Malone's TD.
 "Same stuff. Same stuff. They got a lot of pressure on the quarterback," Green said. "It's tough. I'm a competitor. I want the ball every play. It doesn't happen that way. I just want to win. As long as we win that's all that matters.
"It's up-and-down. A roller coaster. You have to be able handle the roller coaster," Green said. "We feel like we'll get it right. The one thing we have to do is protect our  quarterback. We can't let him get hit like that."
The special teams also got knocked around. How many times has a team won a game getting a 34-yard field goal blocked (their first since the Steelers blocked Mike Nugent in 2015), fumbling away a punt, and giving up a 20-yard punt return? They did counter when rookie defensive end Jordan Willis got their first blocked punt in three years and Erickson set up a field goal with a 29-yarder to go along with his two fumbles.
Erickson doesn't make it a habit. He now has six fumbles since he won the job a year ago, the one fumbled in the second quarter is the first one he's  lost.
"Just took my eyes off them," Erickson said. "Yeah they were high. But it's the NFL. Every punt is high.
"It leaves a bad taste in your mouth. We just have to eliminate those plays. Those are big swings, but luckily the defense stepped up and they only got three points out of it. Those are the plays you want back."
Rookie running back Joe Mixon also had a mixed bag. He was terrific in the pass game with a 67-yard screen and had a game-high 91 yards through the air while managing just 18 on 11 carries. He also had a huge fumble on one of his best plays, an eight-yard pickup on third down on a swing pass that he fumbled as he went down.
Mixon, who called for the ball after he had just seven carries last week, proved his worth with 109 yards on 14 touches, wanted a couple of plays back. Especially the fumble.
"I only had one hand on it. I've got to put two hands on it when I go through contact. I'm usually good about that, " said Mixon, after his second fumble of the year. "Fundamentals. Cover it up. I tried to run the guy over."
Head coach Marvin Lewis ribbed him about not getting into the end zone on the end of his scintillating 67-yarder, but Mixon said he was upbeat after the fumble.
"Keep pounding the ball. Do what you do. Just make sure you hold on to the ball," Mixon recounted.
In the end, the Bengals finally held the ball when Dunlap did. At 3-4, Lewis isn't looking for style points.
"The game didn't unfold the way I wanted, or expected. But, give them credit for doing a good job,"  Lewis said. "We kept overcoming ourselves today, and obviously there at the end."
Cincinnati Bengals host Indianapolis Colts at Paul Brown Stadium in week 8 of the regular season.