Updated: 8-30-08, 5:20 a.m.
If anybody knows anything about Cutdown Day, which dawns Saturday and closes at 6 p.m., it is Bengals running back DeDe Dorsey.
And if there is any intrigue this Cutdown Day, it as at running back, where the Rudi Johnson situation is shrouded in wonder.
Traded or cut or on the team? Starter or backup?
If it's the first two, Dorsey is probably going to be here.
"Hey, I never know what is going to happen this day," Dorsey admitted Thursday night, standing in, of all places, the visiting locker room in Indianapolis.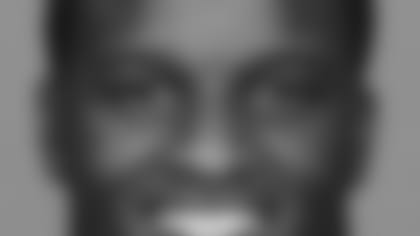 Rewind to his rookie year of 2006 with the Bengals, when the free agent from Division II Lindenwood averaged 7.5 yards on 20 carries and was cut in an effort to get him to the practice squad. But the Colts picked him up and he got a Super Bowl ring when he played on special teams in 12 regular-season games and four in the playoffs.
Then go back to the 2007 Indy preseason, where he got nicked and then cut on the last day before getting picked up by the Bengals three weeks later and going on to average 8.7 yards per carry on 21 carries.
Fast forward to now, where he is coming off his most active and best game, nine carries for 38 yards against the Colts, largely in the second half, including a six-yard touchdown run. He didn't have those supersonic yards per carry of the past two seasons, although the 5-11, 203-pound Dorsey averaged 4.2 yards Thursday to jack his preseason average to just 3.4 during a summer marred by some fumbles in practice.
But after suffering a serious groin injury in June's minicamp, Dorsey didn't begin to practice until the second week of camp, didn't play in the first preseason, and only got seven carries in the next two.
"I don't know what the plan was after the groin injury, but they worked me in here and there. They were being smart," Dorsey said. "I felt good tonight. I got a chance to show some things."
But he was going to hazard no guess what would happen Saturday. Never mind on Sunday, Waiver Wire Day.
"Nothing more I can do," he said. "Just see what happens."
Last year he became the first Bengal to return his own blocked punt for a touchdown in 30 seasons and his 45-yarder was the longest run from scrimmage in three years. While there are also concerns about his size, blitz pickup, and ball security, numbers don't lie.
"Yeah," he said, "I'll be able to sleep."
Here are some other spots that could possibly come down to one-on-one battles: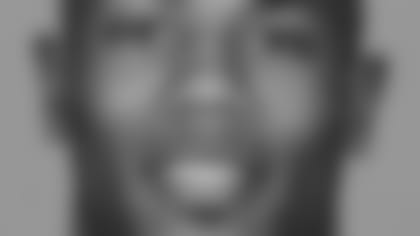 SECONDARY: Herana-Daze Jones vs. Kyries Hebert:
Jones, the Bengals special teams tackling leader the past two seasons, vs. Hebert, the CFL standout on special teams and defense.
If the top four safeties are starters Marvin White and Dexter Jackson and backups Chinedum Ndukwe and rookie Corey Lynch, then it's a question of keeping five or six safeties.
Jones has been hamstrung by missing the first couple of weeks of camp, but keeps hanging around because whenever he gets on the field, like Thursday night in Indy, he makes plays and he can play a little cornerback, too.
Hebert doesn't play corner, but he provides some range and physicality the club needs on special teams and in the secondary. He also showed it Thursday while leading the team in tackles while making an interception.
LINEBACKER: Ahmad Brooks vs. Jim Maxwell: The Bengals figure to keep seven linebackers with starters Keith Rivers, Dhani Jones and Rashad Jeanty locks, followed by backups Darryl Blackstock, Brandon Johnson and Corey Mays if you go by the way Marvin Lewis raved about them Thursday night.
This is the classic roster confrontation. Brooks, a big-school, third-round pick out of Virginia with computer printout measurables against Maxwell, a fifth-year pro from Gardner Webb working on his fourth team and impressing by doing the little things and always making plays on special teams.
Brooks, a supplemental pick in 2006 in response to the first Odell Thurman suspension, had been seen as a middle backer who could rush the quarterback but he was really derailed last year when he missed all but the season's first five quarters with a groin tear that was still bothering him heading to the spring camps.
The Bengals took him out of his comfort level in the spring and moved him out of the middle to SAM backer and he didn't have near the preseason he had last year. When Brooks surfaced at middle backer and rush end Thursday night, the questions began anew.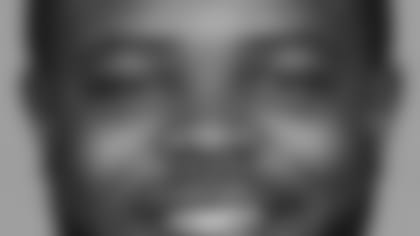 DEFENSIVE LINE: Jason Shirley vs. Michael Myers:
The Bengals could end up keeping both at defensive tackle because of rookie tackle Pat Sims' turf toe that looks like it's going to take him out of at least the opener. The four ends, according to the depth chart, look to be starters Robert Geathers and Antwan Odom and backups Frostee Rucker and Jonathan Fanene. The starting tackles are John Thornton and Domata Peko with the top three backups Myers, Sims and Shirley.
The Bengals usually keep eight D-linemen, but how bad is Sims? Maybe they need to keep five tackles. In another classic confrontation, Myers, a double-digit years guy who simply does what's asked snap after snap, is pitted against Shirley, a massive 350-pounder taken in the fifth round that isn't ready but is a draft pick and has proven to be hard to move.
Shirley flashed his big-man rareness Thursday night with a sack and some stout play vs. the run in spots. The Bengals may decide they just can't give up on the potential, but Myers has played for defensive coordinator Mike Zimmer in Dallas and he's had a very active preseason.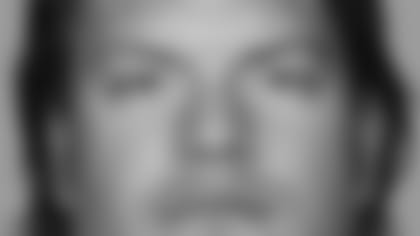 OFFENSIVE LINE: Dan Santucci vs. Kyle Cook:
Both young players who came out in '07 vying for a backup center job. Santucci, a seventh-rounder the club really likes, hasn't been able to play since the preseason opener because of an ankle sprain. Cook has grown on the coaches with some excellent play in his first preseason with the club after joining the practice squad last year following his release from the Vikings. He signed as a free agent in Minnesota after starting his last 35 games at Michigan State.
If the depth chart holds, there are the five starters with Willie Anderson, Anthony Collins and Scott Kooistra backing up. That's eight. Nine has always been a good number with these guys, but what to do with Santucci if he can't go for a couple of more weeks? Could they keep 10 and go light at DB or the D-line?
One group of guys that is always vulnerable on Cutdown Day is the older guy with a big salary. But Thornton, Anderson, Dexter Jackson and cornerback Delta O'Neal look like they're all going to make it because they pretty much stayed intact on the depth chart.
Not so Rudi Johnson, who lost his starting job to Chris Perry while saddled with a hamstring problem, which brings us back to where we started. Johnson has enormously more experience with about 1,200 NFL carries than guys like the younger, less expensive Dorsey.
So do what Rudi said Thursday night when it comes to cutting the roster:
Keep your TVs and cell phones in the on position.