When the Bengals return to Paul Brown Stadium next week for another round of voluntaries, you'll not only need a scorecard to tell the wide receivers, but also an orientation.
All six rookie receivers are expected Tuesday, the first day rookies can participate with the veterans after each have had camps of their own. But vets Antonio Chatman and Glenn Holt are expected to lead the reps if the Pro Bowl tandem of Chad Johnson and T.J. Houshmandzadeh isn't in town.
After having just four veterans at his disposal last week, wide receivers coach Mike Sheppard is glad for the company.
"They got plenty of work against our top-line guys, but now the competition is going to start sorting itself out," he said.
With Sheppard's help, here is a look at the receiver crew, keeping in mind that only four of the 10 receivers expected on the field Tuesday are going to make the roster after Johnson and Houshmandzadeh:
MOST INTRIGUING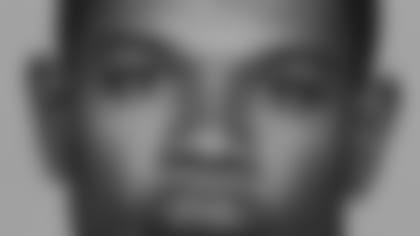 Antonio Chatman, 5-8, 182, sixth season, 22 catches from Carson Palmer, 93 NFL catches; Marcus Maxwell, 6-4, 205, third season; one NFL reception and one catch from Palmer.
Sheppard is convinced that Chatman wasn't fully healthy last year, which means the Bengals have no idea what he can give them or if he's close to the guy that caught 49 balls from Brett Favre in Green Bay in 2005 because he wasn't healthy in his first year here, either, in '06.
Chatman seems to be over his hamstring and abductor muscle problems, enough that Sheppard believes he still has the quickness that can make him a matchup problem in the slot.
Chatman stands out because he doesn't stand out like the prototypical tall, physical Bengals receiver.
"He's the anti of that, but that means he's got a lot more quickness," Sheppard says. "And I'm not saying the first two guys aren't quick. I mean, our first two guys are special in Chad and T.J. No one you have ever seen is as quick as Chad and look what T.J. has done. Antonio can cause matchup problems in man-to-man because he can run away from you.
"Oh yeah, he's still quick. Great feet."
Although the slot is Chatman's best position, Sheppard thinks he can play the outside and he'll line up there in the Z (strong-side position) if Houshmandzadeh isn't here with Glenn Holt opposite him on the weak side at X if Johnson isn't here.
Maxwell, who is battling with Holt on that side, continues to grow on people even though he's not a burner.
"Just when you think he's not fast enough, he runs by you," Sheppard says. "He's a physical player, he's got some nastiness to him and he's enough of an athlete to be a little bit sneaky."
SOME SEASONING
Glenn Holt 6-1, 193, third season; 17 NFL/Palmer catches; Doug Gabriel 6-2, 215, fifth season; 101 NFL catches, 0 from Palmer.
Both guys have returned NFL kicks, but Holt has the advantage because he can play outside and the slot in this system. Gabriel, who has played all three spots, has to learn them here after being out of the NFL for a season. He'll probably line up at Z with/behind Chatman.
PICK TWO
Jerome Simpson, 6-2, 200, second round out of Coastal Carolina; Andre Caldwell, 6-0, 204, third round out of Florida.
Cincinnati's first receivers drafted in back-to-back rounds since David Verser and Cris Collinsworth in 1981 have the Bengals excited but the historical note serves a cautionary tale when it comes to rookie receivers.
Just three rookie wide receivers in club history have caught at least 50 passes. When Chris Henry caught six touchdown passes in 2005, it was the most by a rookie wideout since Eddie Brown caught eight 20 years before.
Sheppard calls Caldwell "more cable ready" at this point and he'll start working him inside next week, along with lining him up outside at Z. For now, Sheppard is content to keep Simpson at X and letting him develop in one spot. But with the release of Henry , Sheppard sees Simpson's athleticism playing a vital role.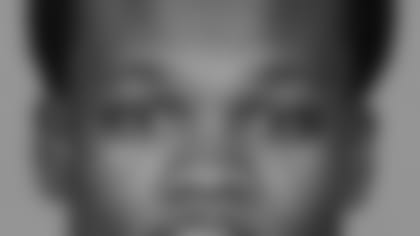 "With those big hands and his leaping, we feel Jerome has the ability to make those plays that were missing without Chris here," Sheppard says. "He probably has the best chance to evolve into that role on his way to becoming a good player in the league. He comes from a small program and there is going to be some time to adjust, but I thought in the rookie camp he really showed what he's got. There were a couple of times he came real close to making the kind of play where you said, "Oh, that's different.' "
Taken with the 97th pick, Caldwell was one of the last receivers selected that has the blend of size and speed that translate to NFL success. Despite the injury history that probably kept him on the board, Sheppard finds Caldwell tough while presenting a nice target. Plus, his 4.3 speed should be toxic in the hands of Palmer.
SEVENTH-ROUND LIGHTNING?
Mario Urrutia, 6-5, 232, seventh round out of Louisville.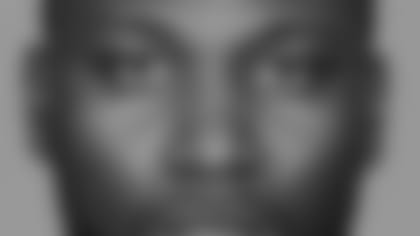 The question may not be if he makes the practice squad, but if he ends up there as a tight end. Sheppard knows Urrutia's size is working against him because very few guys this big make it at NFL wideout.
"When you watched him as a sophomore, you thought he was going to be a (top) guy," Sheppard said. "We're interested in seeing him return to that form as opposed to his junior year (in '07). Many times when there is a coaching change there is an adjustment and I think he was used little bit differently by the new staff."
Under Bobby Petrino in '06, Urrutia nearly had 1,000 yards on 58 catches. After the coaching change and a turf toe problem cost him two games last season, he dipped to just 35 catches. It's going to come down to one thing with his size, long arms, and strength.
"It's a speed and quickness game now," Sheppard says. "The question is going to be if he can do that every time."
UNDER SCRUTINY
Maurice Purify, 6-3, 224, free agent rookie out of Nebraska signed after a tryout.
Sheppard has pulled no punches with Purify or the other receivers. He says one of the major points he has written on his board is "No Problems," a not so veiled reference to the character issue, and he's made the point that Purify very well could have been more than a late round pick/free agent if not for an assault and DUI charge in two separate incidents in May and June of 2007.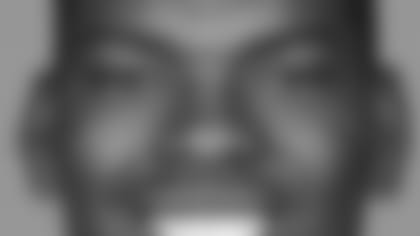 That said, Sheppard has spent a lot of time with Purify and talking to people in his past. He has phoned what he calls two "foundations" of his youth in Eureka, Calif., his head coach and a school administrator, and talked to head coach Marvin Lewis after Lewis spent a lot of time in conference with him at the rookie camp.
"It wasn't 10 bad decisions. It was a couple of bad decisions," Sheppard said. "He impressed us when he was here in presenting himself and our organization thought there was value in giving him a chance to try it and see how it pans out."
There's no question about Purify's talent. It was clear during the rookie camp, where he was one of the best players on the field. Sheppard says he has "some little guy skills" with his quickness and burst, and his physical play, red-zone success, and hands make his speed even more dangerous. In his last two seasons he averaged 18.5 and then 14.2 yards per catch.
LATE ADDITIONS
Clyde Logan, 6-3, 202, free agent rookie out of Idaho State signed after a tryout; Travis Brown, 6-3, 202, rookie free agent out of New Mexico picked up on waivers from Seattle.
Two guys from stops on Lewis' climb up the coaching ladder. At 26, Logan gets his shot after quite a climb himself with four years in the Marines and a junior college stint. He caught everything in his tryout during rookie camp.
Brown caught more than 140 balls for the Lobos in his last two seasons and never missed a game in four years because of injury. He likes to block and can do some damage after the catch with a 13.5-yard average in '06 and '07. One knock is that he fumbled three times in a bowl game his junior year. But Sheppard, a former head coach at New Mexico, says the Bengals talked about drafting Brown as early as the sixth round before Seattle picked him.
A PROJECTION
Eight players for two spots, right? After Johnson, Houshmandzadeh, Simpson and Caldwell, who makes it?
Chatman, the only punt returner to speak of, has to be favored to be the fifth guy and the last receiver active on game days. Holt would seem to be the leading candidate to be the sixth and last wideout. With Caldwell able to return kicks, would that make Holt inactive on Gameday?
Or would the Bengals give that spot to a younger guy with more upside? But wouldn't it be hard to discard Holt's knowledge of all three spots and his kick return ability? Would they make Simpson inactive for the first couple of games as he transitions?
A lot of time (nine more voluntary sessions, a mandatory minicamp, about 30 training camp practices and four preseason games) before Cutdown Day.